40 YEARS LATER: THE COMMEMORATION OF THE FALL OF PHNOM PENH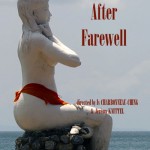 On the occasion of the 40th Anniversary of the occupation of Phnom Penh by Khmer Rouge, Alliance Française Bangkok presented this important history of Cambodia via the photography exhibition by Roland Neveu, French photo reporter based in Asia, who visited Phnom Penh 2 months before the last attack of the Khmers Rouges.
His rare photos are collected in a book names "La Chute de Phnom Penh" which be remarked as a part of a tragic Cambodia history. In the same time, Iv Charbonneau – Ching, the director who was there on April 17th, 1975, the date of the last attack by the Khmers Rouges. The scene of the Cambodian families, the situations and the city was recorded and be presented in the film "Cambodge, après l'adieu". These two testimonies will be shown on the exceptional night at Alliance Française Bangkok.