A fresh start for Alliance Française Bangkok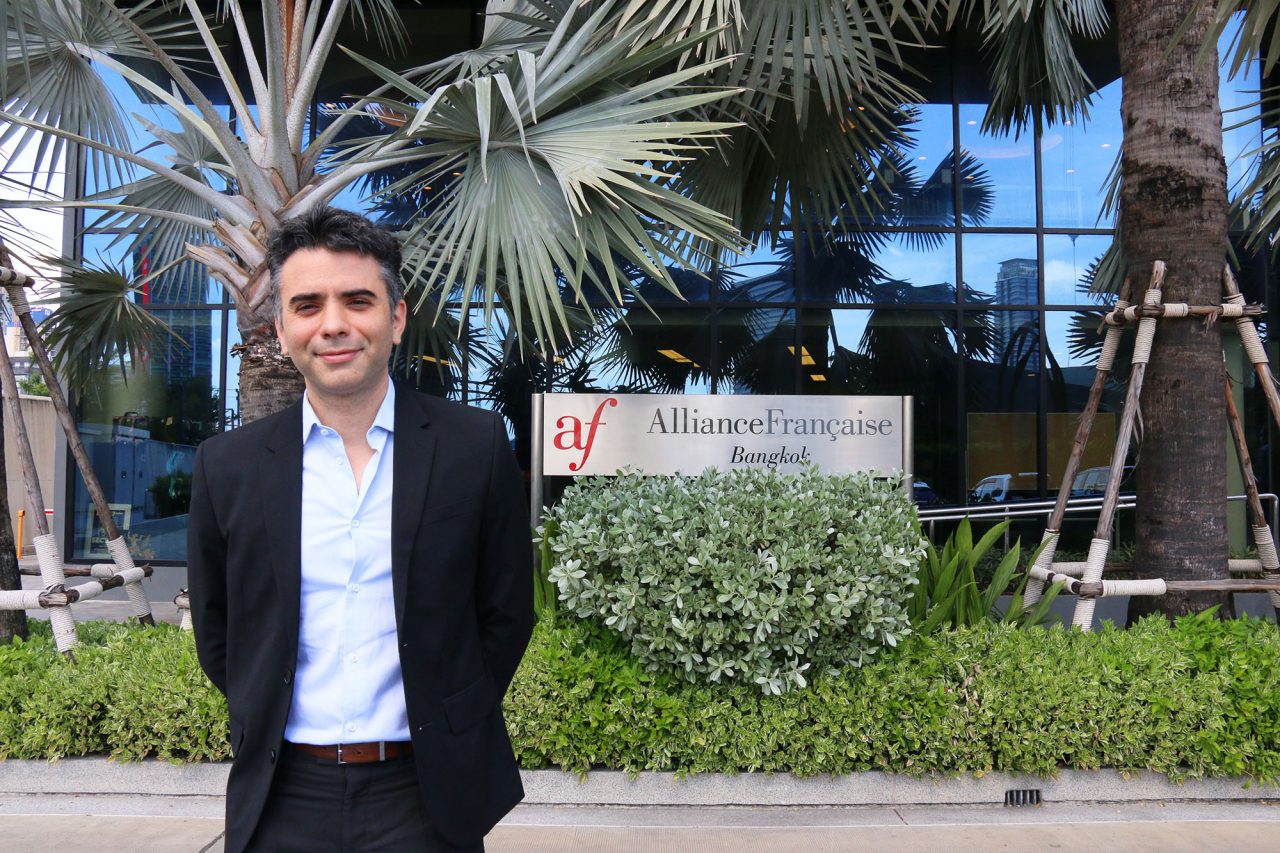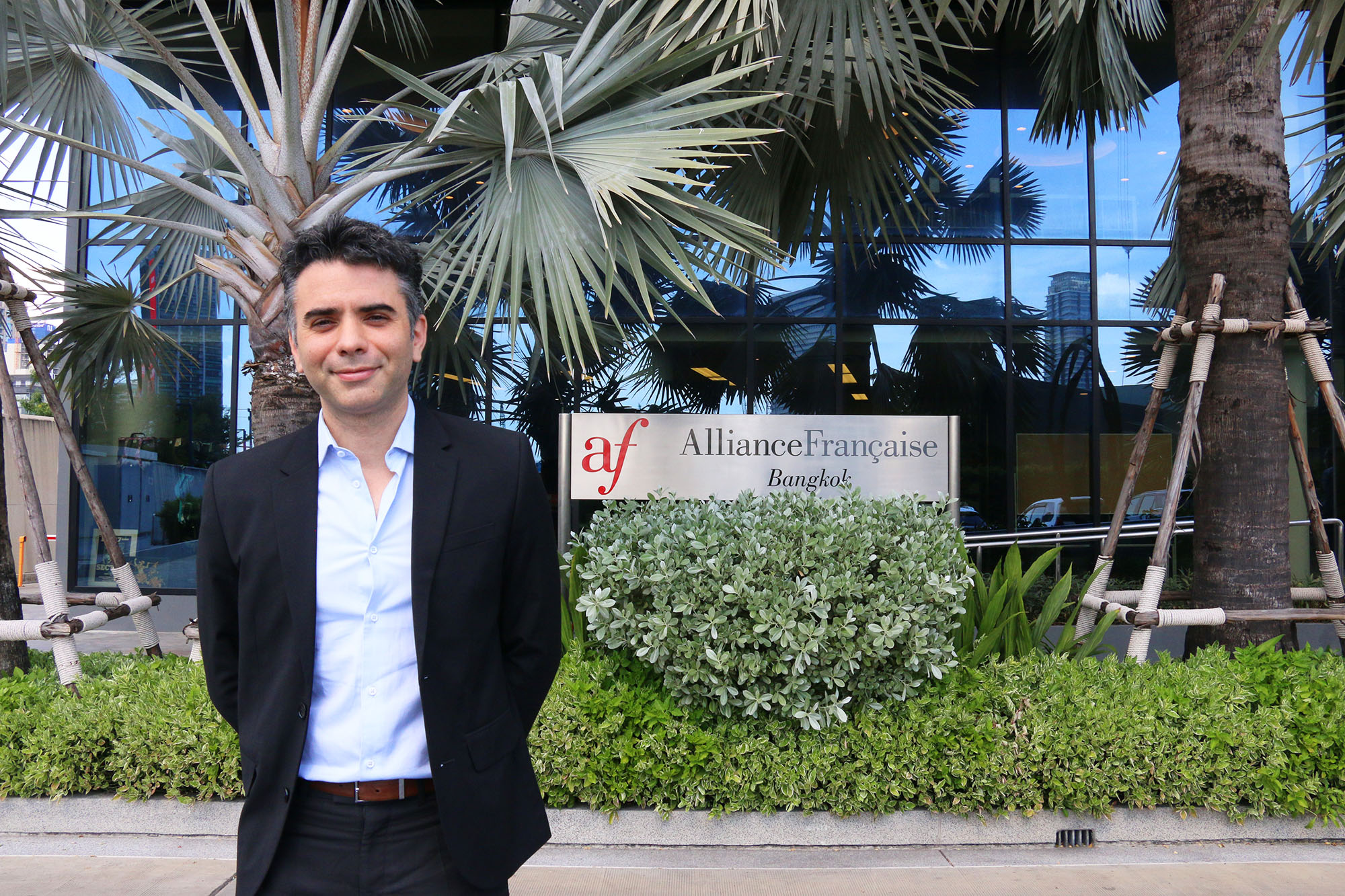 Bienvenue Sylvain!
On duty since October 15th, 2020, Sylvain Bano is the new director of Alliance Française Bangkok. Who is he and what are his projects?
Paris, Prague, Odessa, Bangkok…
Sylvain Bano is a graduate in cultural anthropology, public law and language didactics. He is Inspector and Consultant of Creation, Art Teaching and Cultural Action for the French Ministry of Culture and took office as Director of Alliance Française Bangkok on October 15th, 2020.
Before coming to Bangkok, Sylvain held several positions in the Ministry of Culture, including in the office of the Minister of Culture, Roselyne Bachelot and Minister Franck Riester, at the Musée du quai Branly as an international relations officer, and in the Grand Est region as cultural and territorial action advisor for the Vosges and Haute-Marne departments. He has also worked for the Ministry of Europe and Foreign Affairs, as director of the Alliance Française of Odessa in Ukraine between 2011 and 2015, as coordinator of the Alliances Françaises of the Czech Republic in Prague from 2009 to 2011, at the Institut Français of Surabaya in Indonesia, and… at Alliance Française Bangkok in 2009, where he completed his Master's degree's second year's internship, with the French Embassy and the Alliance.
A return to Thailand
Our new director lived in Thailand between 2006 and 2009. During these 3 years, he had the opportunity to work on the setting up of the 'La Fête' festival, organised by the French Embassy and Alliance Française Bangkok, but also to develop an entrepreneurial activity, to pursue his studies in language didactics, to travel…
Passionate about learning stand udying foreign languages, Sylvain speaks – in addition to French – English, Spanish, Russian and Thai.
The Thai language, more than any other foreign language, helped me understand what 'to think in another language', could really bring in terms of intellectual and sensitive awareness, two additional tools to understand the world.

This is also what the Alliance Françaises fight for: dialogue between cultures and respect for cultural and linguistic diversity, which is just as important as biological diversity for human societies.
Alliance Française: a place of life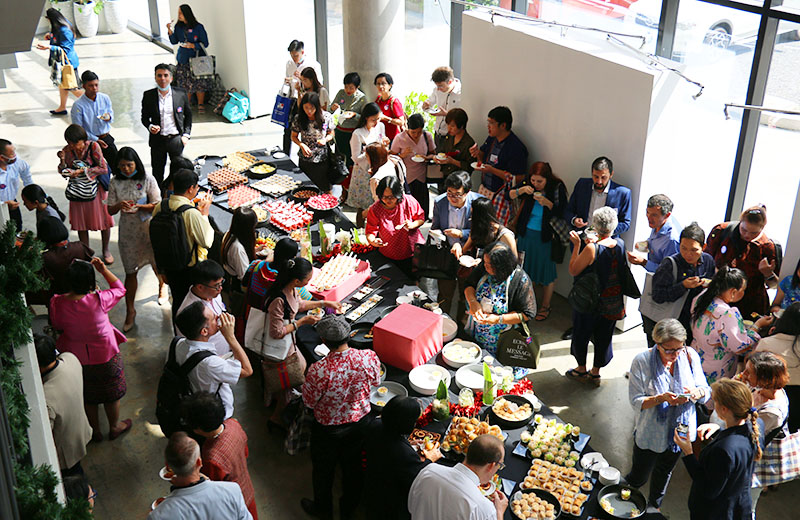 My vision is first based on the principle to continue in the missions of Alliance Française Bangkok, which has been present for nearly 110 years in Bangkok – and since 1883 throughout the world – : to develop the learning of French, to promote French-speaking cultures, to foster Franco-Thai cultural cooperation, and to make the Alliance a place of life and encounters for all. 
 
Alliance Française Bangkok is at a turning point in its history. It recently moved into this beautiful building located on Wittayu Road, in the heart of the city and next to a major real estate project, One Bangkok.

We also have very nice facilities: an auditorium also used as a cinema, a media library, an exhibition space, a dance room, a translation office, but also partners such as the Café Mademoiselle, the bookshop Carnets d'Asie and IRASEC. This is a real coherent ecosystem that we must preserve, grow and develop, especially with our Thai and European partners. 
 
It is important to me that the Alliance is first and foremost a place of life, of artistic, human and professional encounters, between the Thai people and the French and French-speaking communities in Bangkok, but also the international community. 
 
We will carry out this work, together with the whole team of the Alliance, the French Embassy, CampusFrance, and the other Alliances Françaises of Thailand in Chiang Mai, Chiang Rai and Phuket.
โชคดีซิลแว็ง (Chok dee Sylvain) !*
*Good luck Sylvain!