A world of musics: a surprising musical meeting!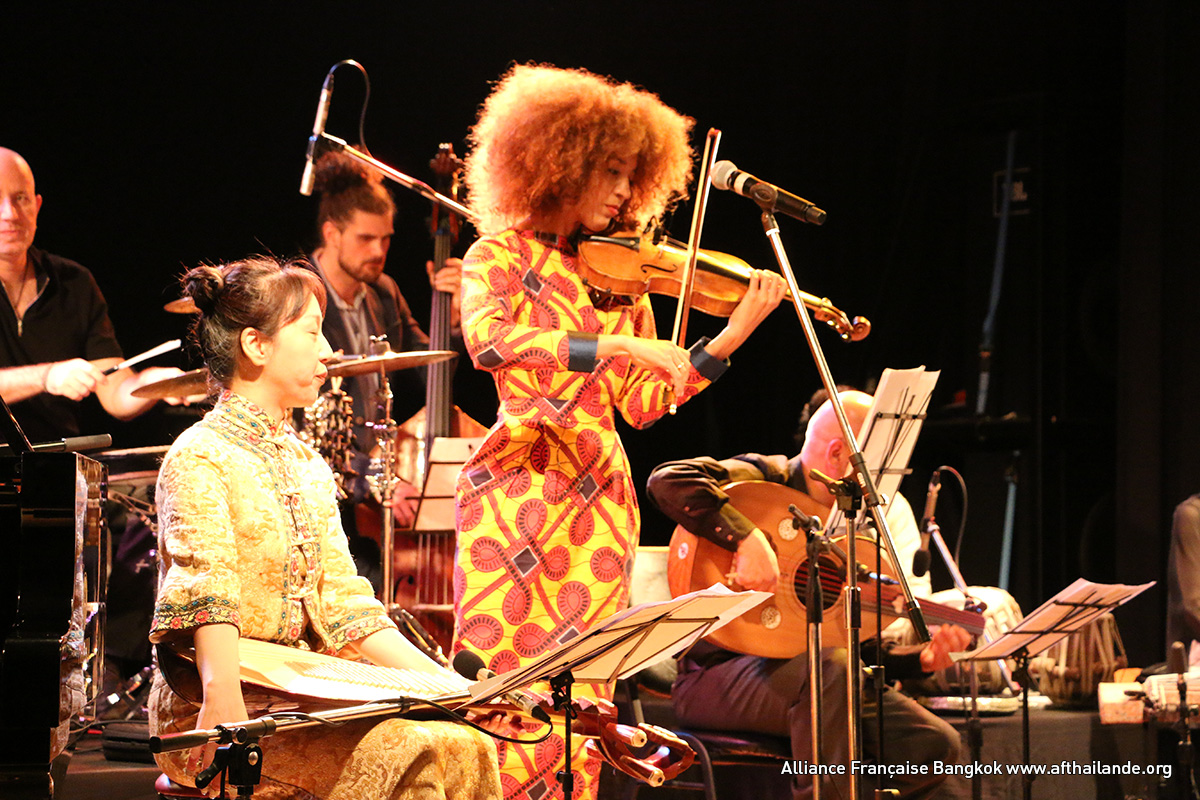 On March 27th 2017, a wonderful show cleverly arranged and mixed by the Swiss pianist-arranger-composer François Lindemann has been given at Alliance Française!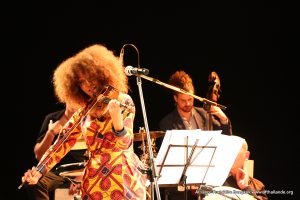 This unique encounter of 9 musicians from 8 different countries (Japan, China, Danemark, Switzerland, Tunisia, Turkey and India) enchanted the public of Alliance Française with lively melodies and colorful rythms made of several masterpieces and popular tunes from their various cultures.
Put all together an Indian tabla player, a Cuban violonist, a Tunisian oud player and a Japanese koto instrumentalist improvising on a folk song from Turkey and get an amazing result! This magical performance has been approved by the public of Alliance Française, brought in all corners of the world for an evening.
Performers : Noriko TSUBOI, koto (Japan) / Ling Ling YU, pipa (China) / Yilian CANIZARES, violin, voice (Cuba) / Yinon MUALLEM, bendir-percussion (Turkey) / Kenneth KNUDSEN, contrebass (Danemark) / Amine MRAIHI, oud (Tunisia) / Ertan TEKIN, duduk (Turkey) / Mayank BEDEKAR, tabla (India).