AF Fashion Show: a French gracefulness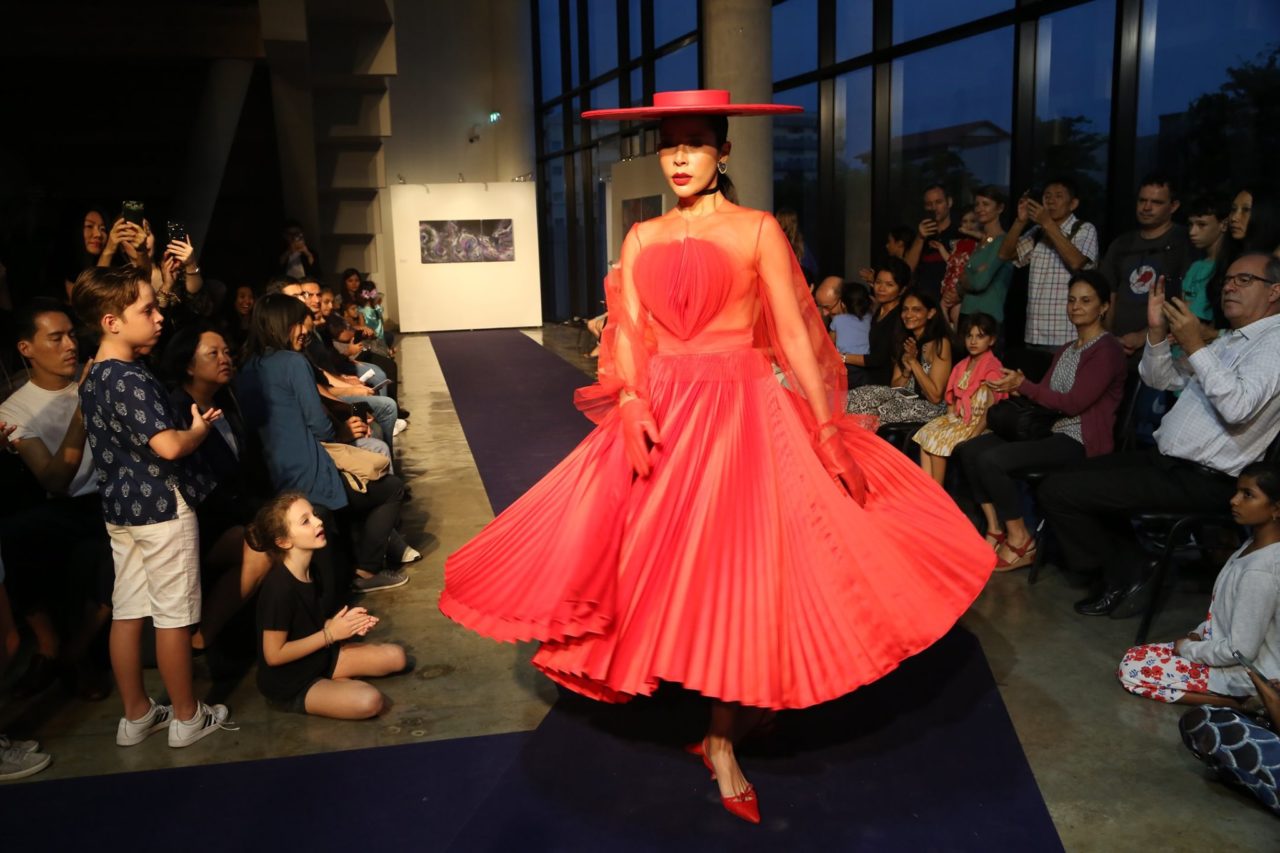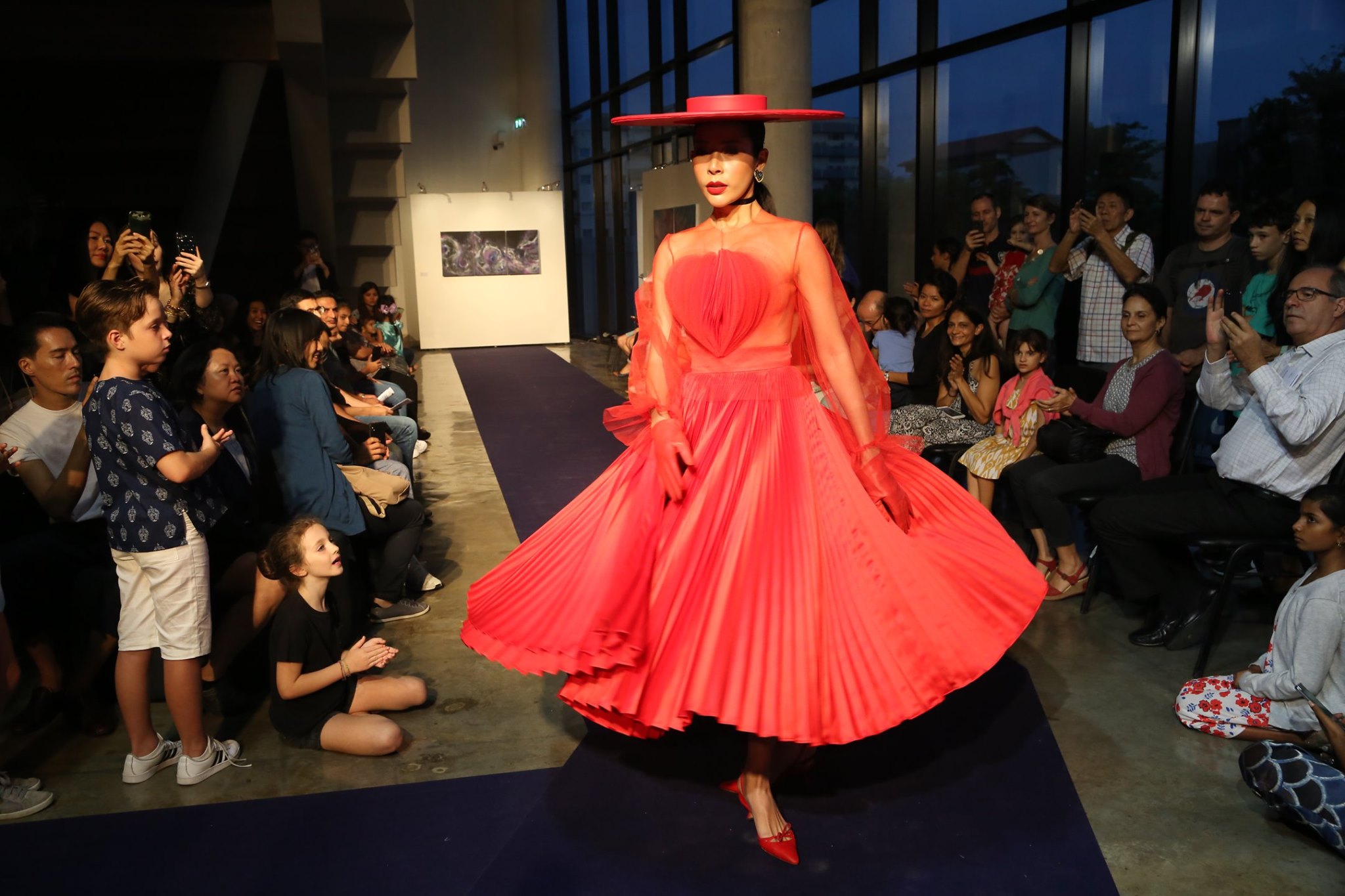 On Saturday June 1st, Alliance Française Bangkok organised one of the most anticipated events of the year: the AF 2019 FASHION SHOW.
Glamorous catwalk, breathtaking outfits, an exceptional venue and a cheering crowd, the evening had all the makings of one of the greatest haute couture fashion shows.
This year we had three "défilés" on the theme "New Look":
1- The Alumni Fashion Show: a breathtaking performance
The audience was stuck by the beauty and delicacy of the Thaï designers Fashion Show, with creations made by Shone Puipa, Pop Chalemkiat Khatikasemlert and Kris Yensudchai, three great personalities of Thaï fashion's world who are former students of Alliance Française.
First designer entering the stage, Shone Puipa, opens the evening with three dresses, between modernity and tradition, with innovative cuts and catching the light drapery.
The designs he presented are in the line of his previous collections, always meticulously crafted with a focus on sophisticated silhouettes, distinct color combinations and fabrications. After having been a student of Danai Oon-Anant (one of Alliance Française fashion teachers), Shone Puipa launched in 2017, offering a unique view on an uncompromising beauty of contemporary luxury wear.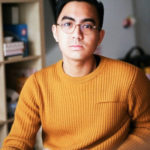 "I think this shows that the Alliance Française Bangkok fashion courses are effective and comprehensive for beginners and professionals alike. I, myself started taking the courses back then without any knowledge of garment-making and the classes provided me a great foundation when I went on to study fashion design in Antwerp. It was a great feeling indeed to be able to come back to where I started and show my present works in the show!" 
– Shone Puipa, renowned Thaï designer and former Fashion Class student of Alliance Française Bangkok
Second designer to highlight the stage, Pop Chalermkiat. He impressed us with original and extravagant cuts, challenging our vision of the oversize. His three groundbreaking designs mix with elegance the idea of masculine drawings with a touch of sophistication and delicacy. This brilliant designer is particularly known for designing exaggerated silhouettes such as boxy exteriors contrasting with sleek, but also body hugging interiors. These particularity meet again in the brand he founded in 2009, Wonder, which identity is based on a precocious use of materials.
Last designer, Kris Yensudchai, dazzled us by the creativity and extravagance of the three designs he presented. By emphasizing the slender aspect of the human body with vertiginous heels, he managed to create surrealistic silhouettes by agencing insolite materials and colors. The icing of the cake, or should we say "the hat of the dress", three marvelous hats made with similar patterns to dresses, that defy gravity by their weight and height.
By going so far as to question human morphology, his collection goes beyond the category of fashion, and fits into an art work.
Nothing surprising for this fashion genius, who is known for having worked with renowned Fashion Houses such as Prada and Isabelle Marant, and currently works as a designer at Mae fah Luang Foundation.
2- The highlight of the evening: a fashion contest between AF fashion students
The AF fashion students were competing to win exceptional prizes such as:
a round trip to Paris sponsored by Air France (1st Prize),
an overwhelming L'Oréal products gift sets (2nd prize),
a voucher for a diner at the prestigious Scarlett restaurant of the Pullman Bangkok Hotel (3rd prize),
a "Chanel: The Karl Lagerfeld campains" special edition book by the French bookstore Carnets d'Asie and Café Mademoiselle diner voucher (4th prize),
a sketch and design stationery gift sets by HHK and Canson, and a small L'Oréal gift sets (5th prize).
Knowing their students status, the collections truly amazed the public and the jury, by their professionalism and creativity.
Due to the creators' different backgrounds, the diversity of the silhouettes left its mark on people's minds, by swinging between different materials, modern cuts and traditional designs.
The jury favored outfits with modern cuts and powerful meanings. 
So the winner is…
One of the collections has been particularly noticed by both the public and the jury, by its boldness regarding current societal norms and its inventiveness of its cuts.
Designed by Sirisak Dontaolek, one of Danai Oon-Anat students, the winning outfit was created with the aim of revolutionizing the popular idea of the wedding, and its impact on women's lives.
By choosing to cover the model's face with the wedding outfit, the creator has chosen to convey a very powerful message, showing the institution of marriage as something trapping for women and their bodies, and where their opinion doesn't count.
Furthermore, the fact that the wedding dress is actually not a dress but a suit means a lot regarding to social norms that are imposed on women bodies. By mixing broderies traditionally used for wedding dresses, a modern cut, and a powerful political message, Sirisak Dontaolek won the jury's hearts, and received the first prize, an Air France round trip to Paris.
Another outfit that amazed the jury is Pramote Teachawichian, who won the 2nd prize, with a checkered fabrics suit, covering the model's whole body, including the shoes. Once again, the jury wanted to highlight ingenious cuts and innovative designs, and wanted to reward this creator for his creativity.
3- Kids Fashion Show
The kids fashion featuring creations by Shirin Glenison and by some of her students also amazed the audience.
Photos
Alliance Française Fashion courses: a springboard for success in the fashion field
Nationally renowned, Alliance Française fashion courses are given by exceptional teachers such as Danai Oon-anat, who has worked with famous Thaï clothing brands, and is currently a pattern designer at Flynow and SIRIVANNAVARI.
Tipnaree Vong-Taveekiat is also part of the teaching team, already shining in the community by having worked with Franck Sorbier Haute Couture Paris during 2009 Paris fashion week, and by writing in well-known magazines and newspapers such as Harper's Bazaar and the Bangkok Post.
Shirin Glenison brings her French-Iranian touch to the teaching team. After having graduated from the very well-known Duperré Paris school in fashion design, she worked with different brands in Paris, and in 2009 she created her own brand called P'tit Coeur de Paris.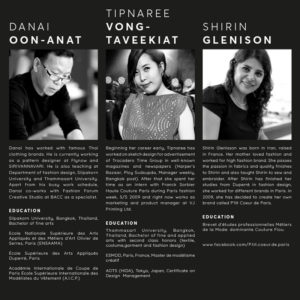 If you wish become a Fashion Designer or just learn to create your own outfit, have a look at our fashion courses
We would like to thank:
All our fashion students:
Kumi Takahashi, Thanaboon Vachirasrisoontree, Sirisak Dontaolek, Kulyavee Watthanathanomwong, Tipwimol Toni, Montra Pringuthumporn, Panadda Panpumchuen, Pramote Teachawichian, Suebsakul Sammanee, Chomchanat Sagarik, Rattanaporn Nuanching, nayata Tanungkunanij
Our Alumni Thaï designers:
Shone Puipia, Pop Chalermkiat Khatikasemlert, Kris Yensudchai
Our jury:
Chalermkiat Khatikasemlert, Namfon Laisatruklai, Chaichon Savatrat, Kris Yensudchai, Chalit Nakpawan
Our sponsors for their support and their prizes:
Air France for the Bangkok-Paris flight ticket,
L'Oréal Thailand for its make-up and beauty products gift sets,
Pullman hotel and Scarlett Restaurant for its voucher,
Carnets d'Asie,
Café Mademoiselle,
HHK, Canson,
MalainAgency for the model's hair and make-up.
Varin Sachdev for the videos
You can watch the whole show on The Nomad soon (on TNN channel 16). #TheNomadThailand.
And thanks to the audience for coming in such numbers!
#AFBKKfashion #afbkk
---
Videos