Let's celebrate Alliance 110th anniversary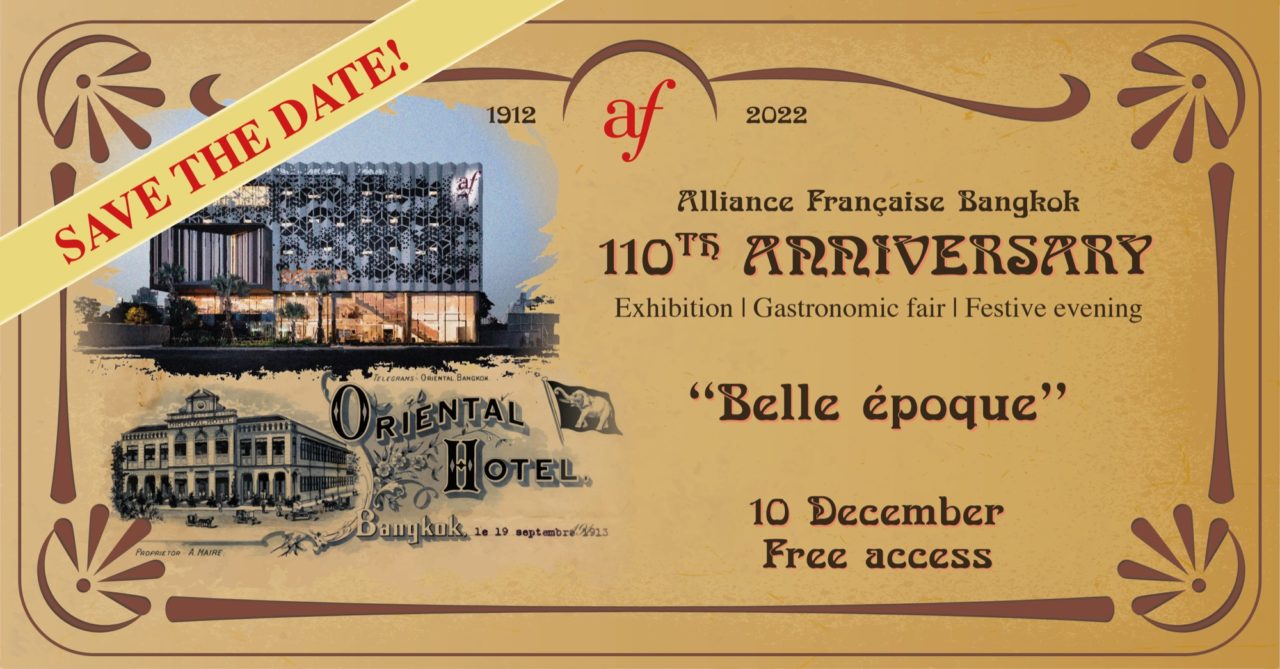 Save the date, Alliance Française Bangkok is celebrating its 110th anniversary on Saturday, December 10th!
Save the date on Saturday, December 10th, we invite you to our biggest event of the year!
We are planning a great event for Saturday December 10th, free and open to all, from 10am to midnight.
On the program, 3 highlights:
a historical exhibition dedicated to the 110 years of Alliance
a large French gastronomic fair to discover new flavors
a festive evening dressed in 1920's attire to dance the night away
We won't tell you more, we will soon reveal the detailed program of the event which promises to leave a lasting impression.
In the meantime, save the date of December 10th in your agenda and subscribe to the Facebook event to be informed in real time or follow us on our social networks!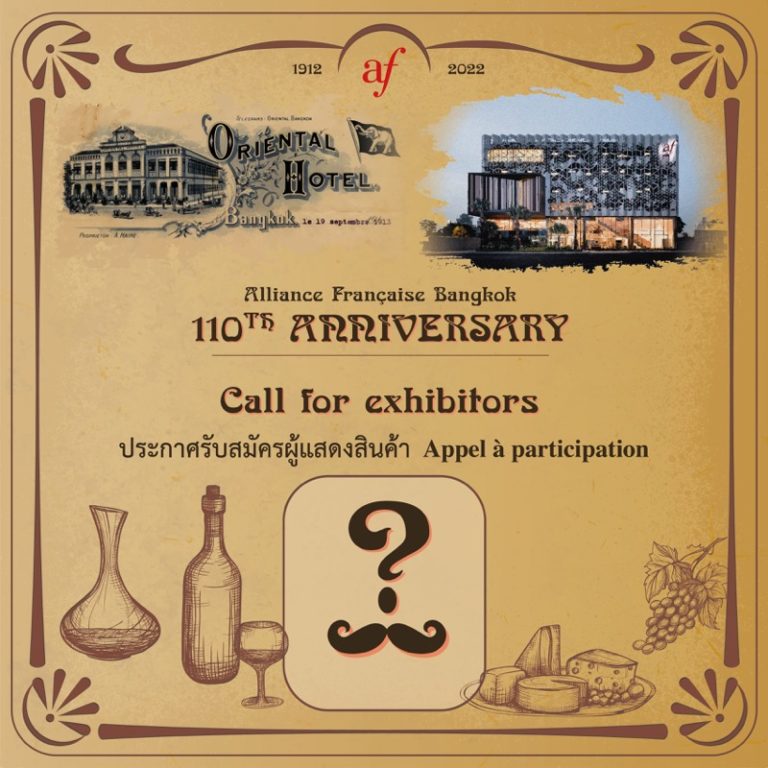 Call for participation – Looking for exhibitors
Interested in being part of our biggest event of the year as an exhibitor?
Click on the image for more information and to send a table reservation request.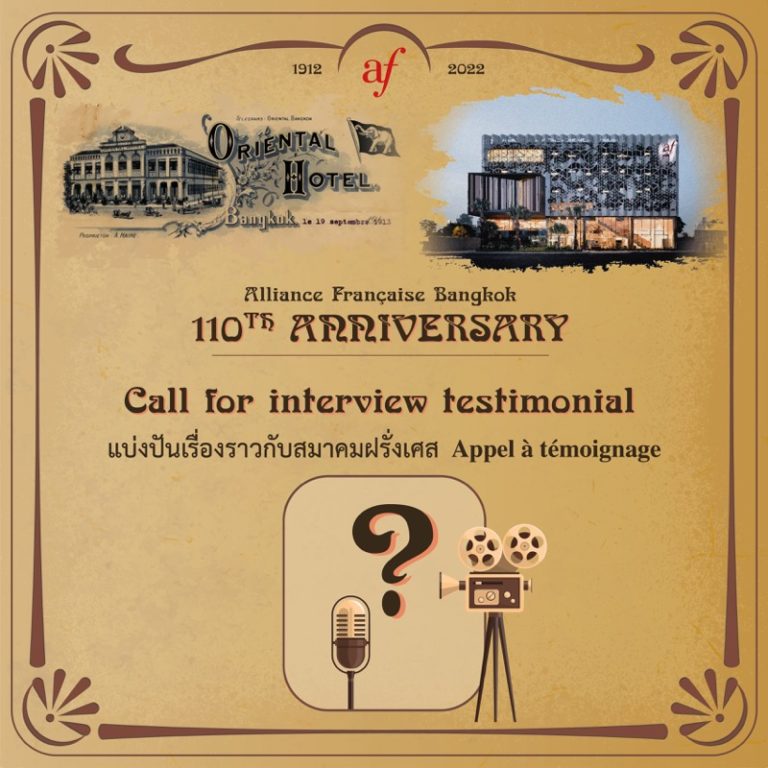 Call for testimonials
For a video, we would like to hear from our valued students.
Whether you have been an Alliance Française student for a long time or have recently completed your course, come and tell us more about your French background and how it has benefited your career path!
To learn more, please contact us before November 5:
communication@afthailande.org
02 670 42 30/32/55
Line: @afbkk_frenchclass
AF reserves the right to choose among the profiles.