Alliance Française Bangkok, DELF/DALF and TCF test center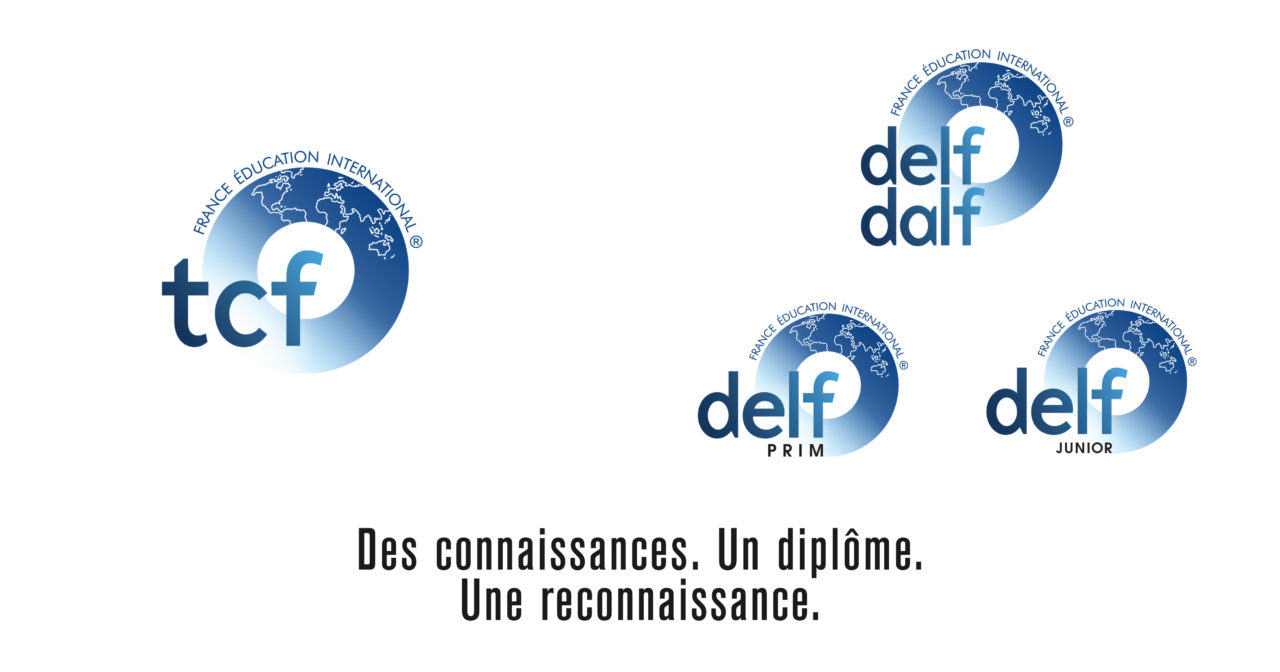 Alliance Française Bangkok is one of the official test centers for DELF/DALF and TCF in Thailand.
Do you want to certify your level of French language skills? Do you want to know what CEFRL is and what is the difference between DELF and TCF?
The Common European Framework of Reference for Languages (CEFRL), published by the Council of Europe in 2001, is a reference document describing the knowledge and skills that language learners need to develop in order to communicate effectively in a foreign language. The CEFRL defines 6 levels of foreign language proficiency, from the most basic to the most advanced: A1, A2, B1, B2, C1 and C2.
How do I choose between a French test or diploma?
DELF/DALF and TCF are two official exams recognized by the French public authorities to certify one's level of French. The choice of one or the other depends on the candidate's objective (studies, immigration, personal interest, application for nationality, etc.).
The DELF/DALF, a diploma valid for life
For DELF and DALF, the candidate selects the level of his or her choice from the six levels of the CEFRL and, if successful, obtains a diploma valid for life. DELF is for levels A1, A2, B1 and B2, while DALF is for advanced levels C1 and C2. For children, there is even an A1.1 level that evaluates the first knowledge of the French language, the DELF Prim, and for children in secondary school, the DELF Junior. From 6 to 99 years old, you can take the DELF!
The DELF and the DALF are diplomas that are valid for life and allow you to attest to your overall level in French by evaluating the 4 key skills for any foreign language: oral comprehension, written comprehension, oral production and written production. 
TCF, an evaluation at a precise moment in your life
For the French language test (TCF), the candidate chooses a version (TCF Canada, TCF Quebec, TCF Insertion, residence and nationality, TCF all publics) corresponding to his project.
The TCF evaluates your level at a given moment and situates each of your skills on the scale of 6 levels of the CEFRL (A1, A2, B1, B2, C1, C2).
Standardized and calibrated, it is presented in the form of multiple-choice questions, each question having only one correct answer.
The level obtained and the TCF certificate are valid for 2 years. It allows you to obtain a level by competence and not a global level. It is intended for future students and adults.
DELF/DALF vs. TCF : comparative table
DELF/DALF

TCF

Levels of skills assessed

A1 to C2

Conditions of submission

Be a foreigner or French born in a non-French speaking country

DELF Prim: be enrolled in elementary school

DELF Junior: be enrolled in secondary school

Do not have French as the mother tongue

(except for the TCF Canada and Quebec) 

Be over 16 years old for the TCF Tout Public

Tests and structure

4 compulsory tests: 3 collective, 1 individual

3 compulsory tests and 2 complementary tests (individual)

Document obtained

Official diploma

 Language placement test
Validity

Without limit

2 years
The choice of exam depends on your project, our team is at your disposal to advise you (examen.bangkok@alliance-francaise.or.th)
Alliance Française Bangkok, a center and teams dedicated to your success
Exam preparation center
Alliance Française Bangkok offers training courses that will prepare you effectively to understand how the different certifications and evaluations work. The teacher offers you activities and exercises adapted to the different tests.
You will take a mock test to better familiarize yourself with the conditions of the exam. 
These are organized in the weeks preceding an exam session.
This preparation is strongly recommended if you wish to take an exam at level B1 and above.
Qualified teacher-correctors
Alliance Française Bangkok's teachers are authorized to administer the oral and written DELF/DALF exams. To obtain this accreditation, which is valid for 5 years, the teachers have followed a 30-hour training course for levels A1 to C2. 
To give the TCF oral test, teachers follow an online course at the end of which they obtain an accreditation valid for 5 years.
Two training courses recognized by the French Ministry of Education is certainly a mark of quality for the teaching offered by our institute!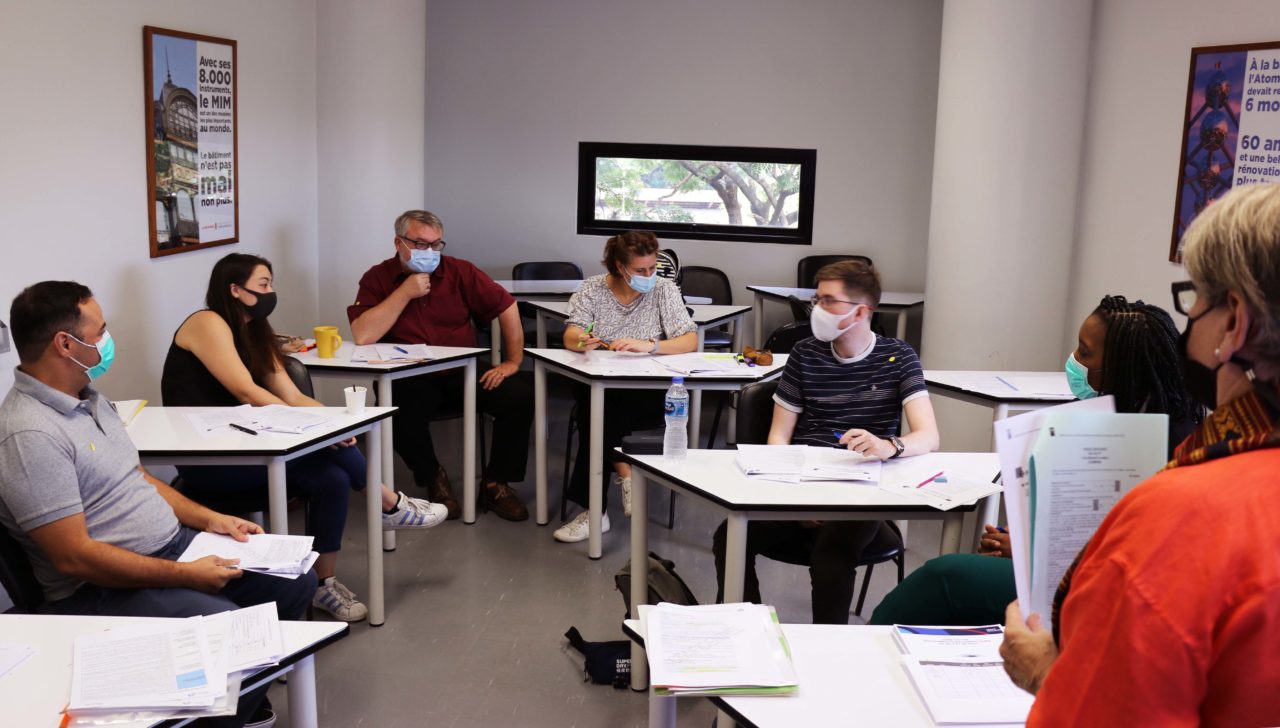 Our teachers during the (re)accreditation course in December 2021.
Regularly organized exams
Each year, Alliance Française Bangkok organizes DELF/DALF exam sessions in March, June and November. Find all the information here.
TCF sessions are offered in February, May, August and October. Register here.