And the Oscar goes to… Florian Zeller for The Father!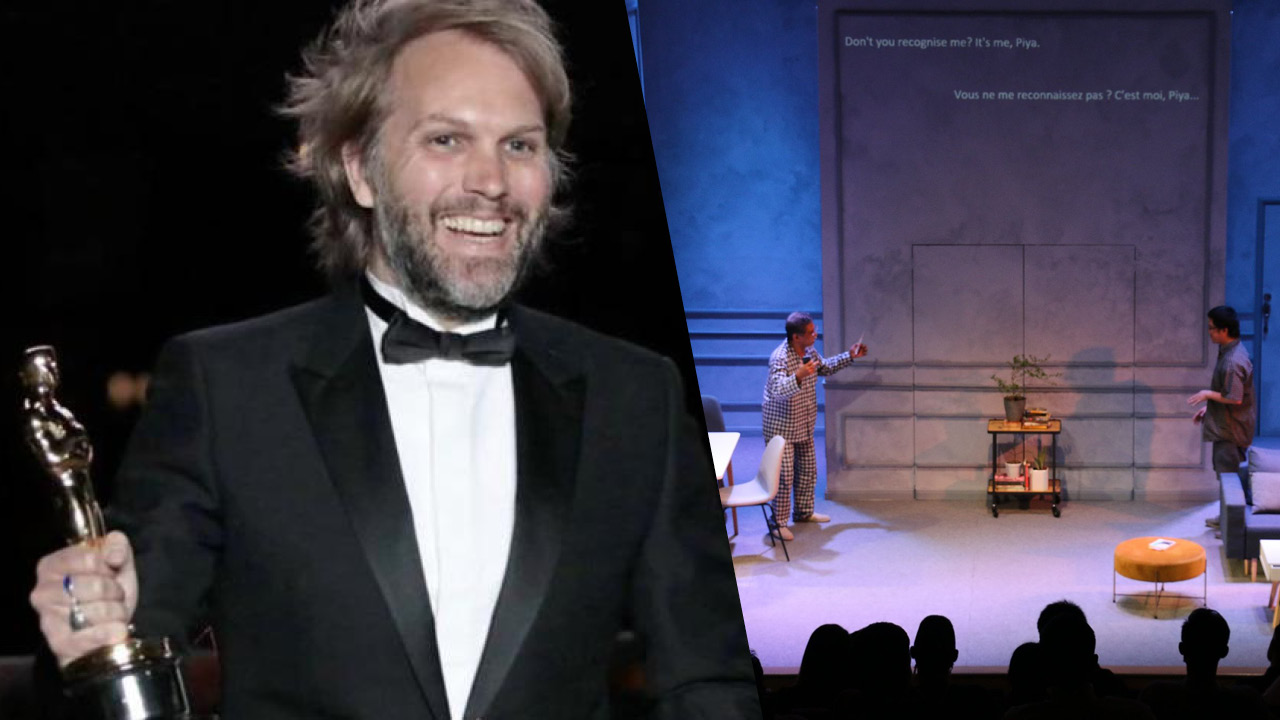 Congratulations to the French playwright Florian Zeller who won on April 25th the Oscar Award for Best Adapted Screenplay for The Father, the adaptation of his play Le Père ! Congratulations as well to Sir Anthony Hopkins who received the Best Actor award for his outstanding performance in this film.
Last February, Alliance Française Bangkok was honored to host the very first production of this play in Thailand, in partnership with the French Embassy in Thailand and NUNi Productions.
The opportunity for us to look back on this event and to share with you the video of the conversation between Florian Zeller and the Thai troupe, as well as photos of the performance on the stage of the Alliance Française.
Discover the conversation between Florian Zeller and the Thai comedians:
La Père (The Father) is a play by the French playwright Florian Zeller which won in 2014 the Molière Award for Best Play. It premiered in September 2012 at the Théâtre Hébertot, Paris, with Robert Hirsch (André) and Isabelle Gélinas (Anne).
The play was considered as "the most acclaimed new play of the last decade" and won several awards and nominations in Paris, London and New York.
The Guardian gave the London production "a rare five-star review", calling it 'a savagely honest study of dementia', and named it best play of the year. According to The Times, The Father is "one of the best plays of the decade".
The Father was made into the French film Floride (2015). Zeller directed the 2020 film The Father, starring Sir Anthony Hopkins and Olivia Colman that received four nominations at the 78th Golden Globe Awards.
In Thailand, in a context where seats were limited due to social distancing measures, nearly 350 spectators had the chance to attend the great performance of the cast directed by Pattaradsuda "Bua" Anuman Rajadhon on February 25, 26 and 27. The play was performed in Thai with French and English surtitles projected on an impressive set, created for the occasion, on the stage of the Alliance Française.
Relive in pictures this unique event (click on the Facebook logo to access the photos).
To stay informed about our cultural events and news, subscribe to our newsletter and follow us on our social medias.