New president of Alliance Française Bangkok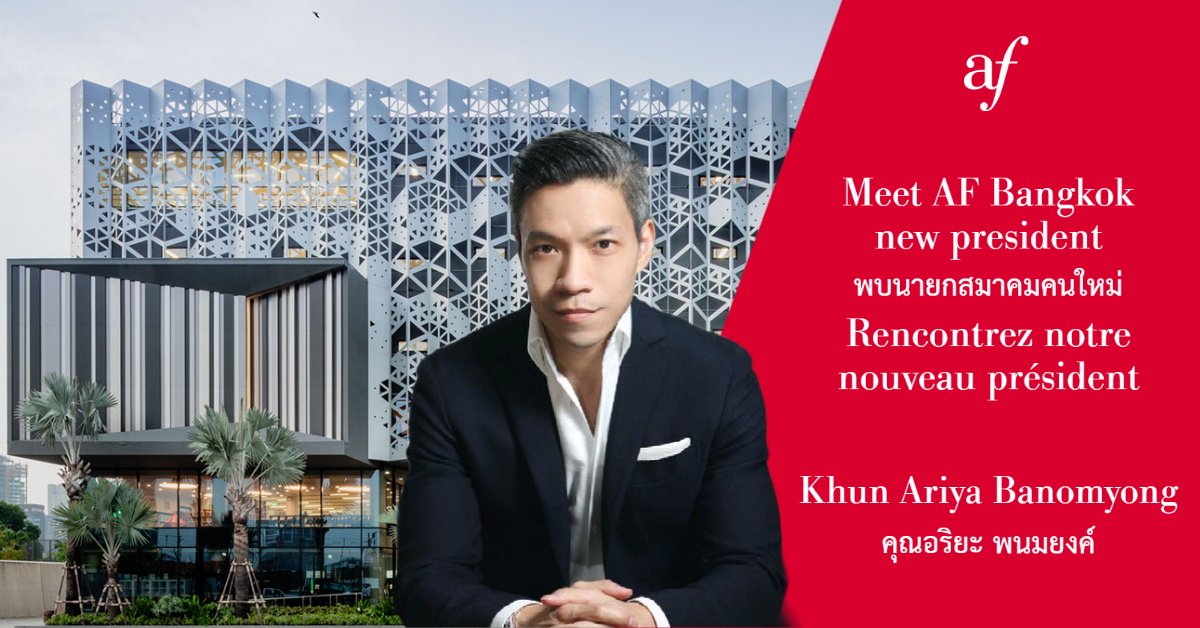 Khun Ariya BANOMYONG is officially the new president of Alliance Française Bangkok since June 17, 2022. He succeeds Dr. Jingjai HANCHANLASH who held this mandate from 1996 to 2022. On this occasion, he kindly responded to our inquiries: Who is he? What plans does he have for Alliance? What is his vision?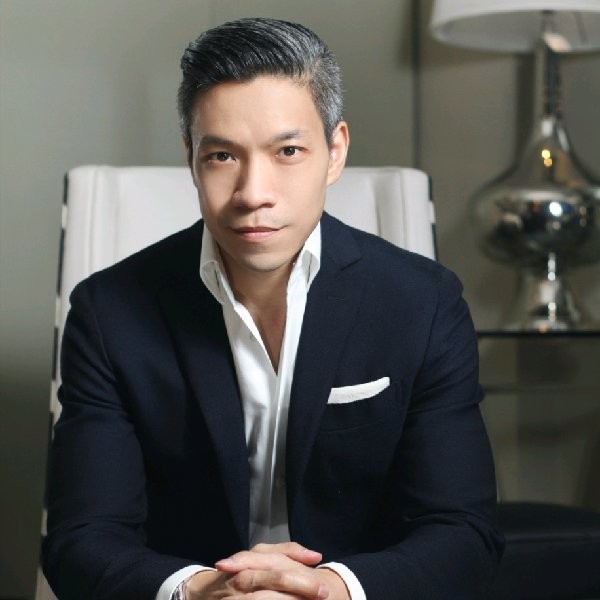 AFBKK: Mr. President, Mr. Ariya, would you kindly present yourself to our members, students, and Alliance Française partners?
Khun Ariya: Hello everyone, my name is Ariya BANOMYONG, I was born in France and studied in Paris and London. I returned to Thailand in 2001. My wife and I are the happy parents of twins: Heka and Nova, who are 8 years old.
I've spent more than 25 years working in the telecoms and technology industries. I have worked for Orange, Google, Line, True, BEC World, and founded my own company, Transformational, specialized in digital transformation. By becoming president of Alliance Française Bangkok, I am committing myself to a cause that has been close to my heart for a long time: Franco-Thai cooperation in the fields of culture, education, but also business and innovation.
AFBKK: What inspired you to become Alliance Française president?
Khun Ariya: First of all, it is a great pride and responsibility for me to become the president of Alliance Française Bangkok. It is a real honor to succeed Dr. Jingjai, who has been a great driving force for this organization. He is an extraordinary inspirer who combines strategic vision, the capacity to federate energy and projects, and knowledge of the political, social, and cultural issues of our two countries.
My family has always had a special connection with France, at some point or another, many of my family members studied, worked, lived in France. But I have always known that I would eventually move back to Thailand, and bring back the experience I have acquired while living in France and internationally. So that this duality would be an asset in the country where my ancestors grew up and where my roots are.
It is an incredible opportunity to be able to rely on a structure like Alliance, which is celebrating its 110th anniversary in Thailand this year, to contribute to:
the diffusion of the French language

the promotion of Francophone cultures

and more generally to the strengthening of Franco-Thai cultural relations.
AFBKK: What kind of Alliance Française do you envision? What are your immediate and long-term goals?
Khun Ariya: The post-covid, connected, and highly digital world we live in, where human connection is still vital, must be an opportunity to shape the future for Alliance Française, taking into account the aspirations of the Thai and international public as well as the evolution of their practices or consumption patterns.
This is why I want us to focus on a number of definite goals, including:
The business and diplomatic world
This work will be done collaboratively with the current board of directors of Alliance, whose dedication for many years I would like to commend, but also and of course with the entire team of Alliance and its director Mr. Sylvain BANO. I also think of the French Embassy in Thailand, and His Excellency Mr. Thierry MATHOU, Ambassador of France to Thailand, the cultural advisor Mrs. Eve LUBIN, and all the French operators who already regularly work with us: the Franco-Thai Chamber of Commerce, Business France, Campus France, IRASEC, IRD, Café Mademoiselle, Carnets d'Asie, but also our Thai academic, educational and cultural partners. The list is extensive, but you can be sure that I am aware of the value of the partnership that our institution has fostered for more than a century.
In this regard, I would like to invite you all to join me in December 2022 to celebrate the 110th anniversary of Alliance, but also to spend a convivial moment around the Franco-Thai friendship. The program will soon be available online, stay tuned!
Once again, I would like to express my gratitude to all of Alliance's members for their trust, as well as to Dr. Jingjai and the students, professors, partners, and friends of AF. I am eager to embark on this adventure with you all.