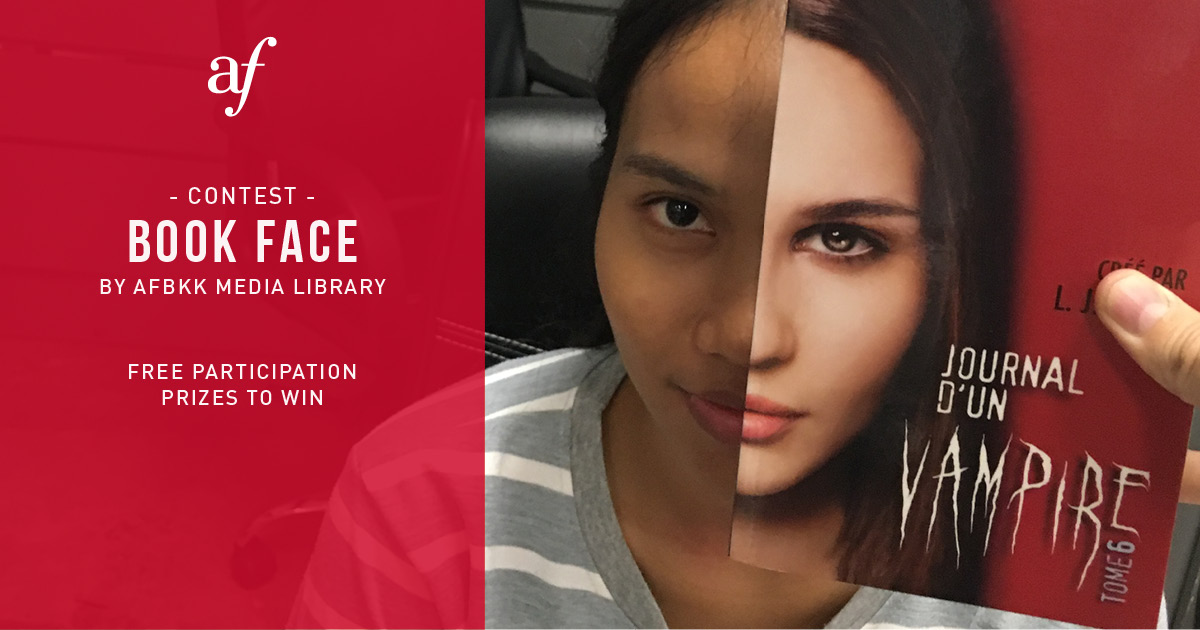 What about stimulating your creativity? Participate to our fun contest Book Face and try to win prizes.
How to participate to the Book Face contest organised by the Media Library of Alliance Française Bangkok?
Replace your face with a book or a DVD cover, then take a photo!
Email your Book Face picture to mediatheque@afthailande.org before September 30th 2018! One entry per person.
A jury will designate the 3 best photos and the most liked photo on Facebook will receive the Audience Prize.
Anyone can participate and it's free.
Prizes to win:
1st Place: AF Bangkok mug
2nd Place: 4 AF Bangkok cinema tickets
3rd Place: 1 pastry from Café Mademoiselle
Audience Prize: 1 year Media Library membership
The 3 winning photos will be exhibited in the Media Library!
Edit:
Discover the first photos!