CALL FOR STUDENT TESTIMONIALS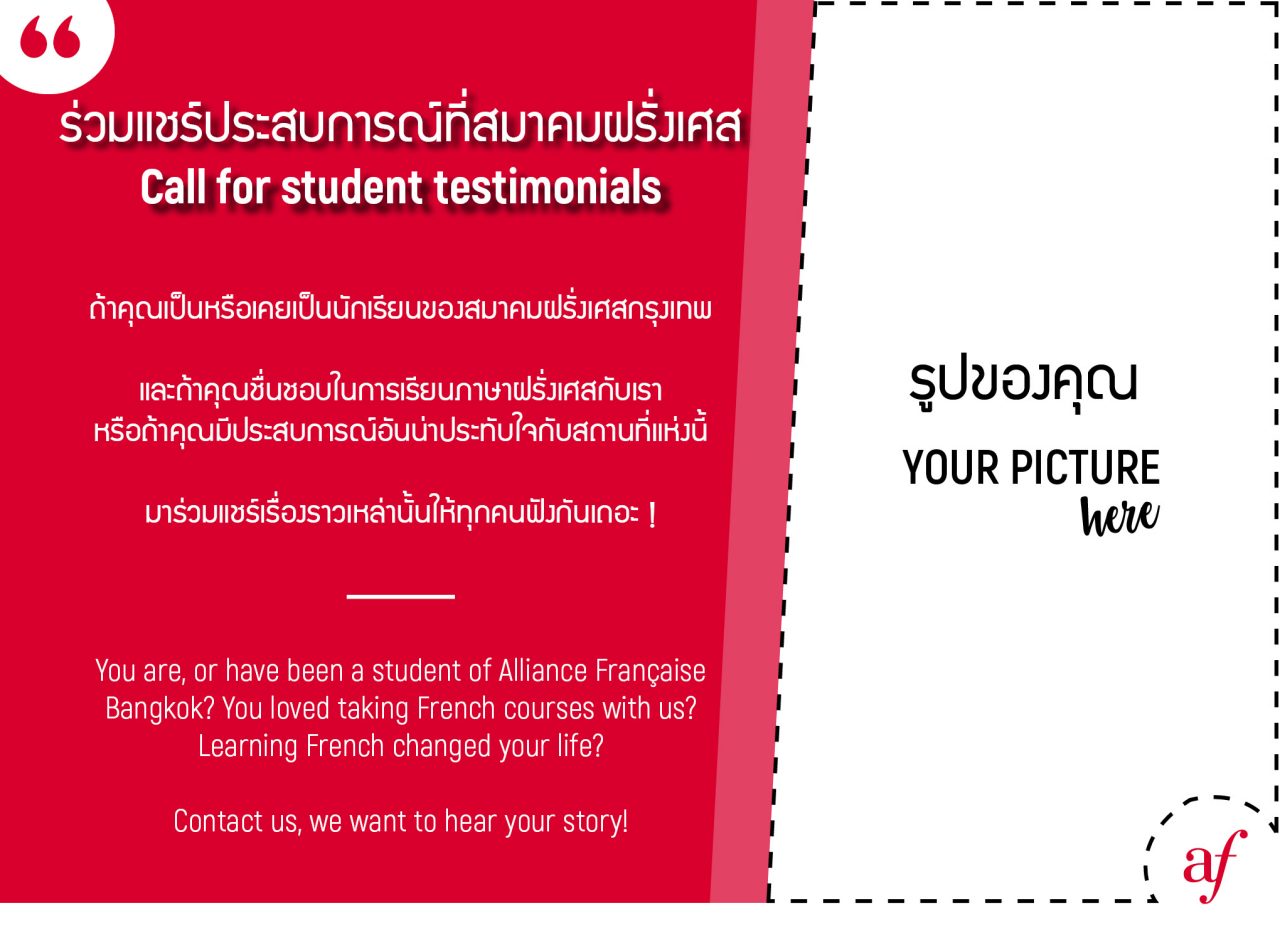 You are, or have been a student of Alliance Française Bangkok?
We want to hear your story!
***
You loved taking French courses with us? Learning French changed your life, helped you fulfill your dreams, achieve your goals, open doors, and so much more? Then, contact us, we want to hear your story!
We are looking for our students' testimonials in order to share them on our communication channels. If you wish to share your learning experience at AF, send us your testimonial (1000 characters maximum) in Thai, French or English, AND a picture of you in high resolution, at communication@afthailande.org. In your testimonial, please also specify your name, age, your study year at AF and your French level.
Send us your testimonials until 31 MARCH 2021!