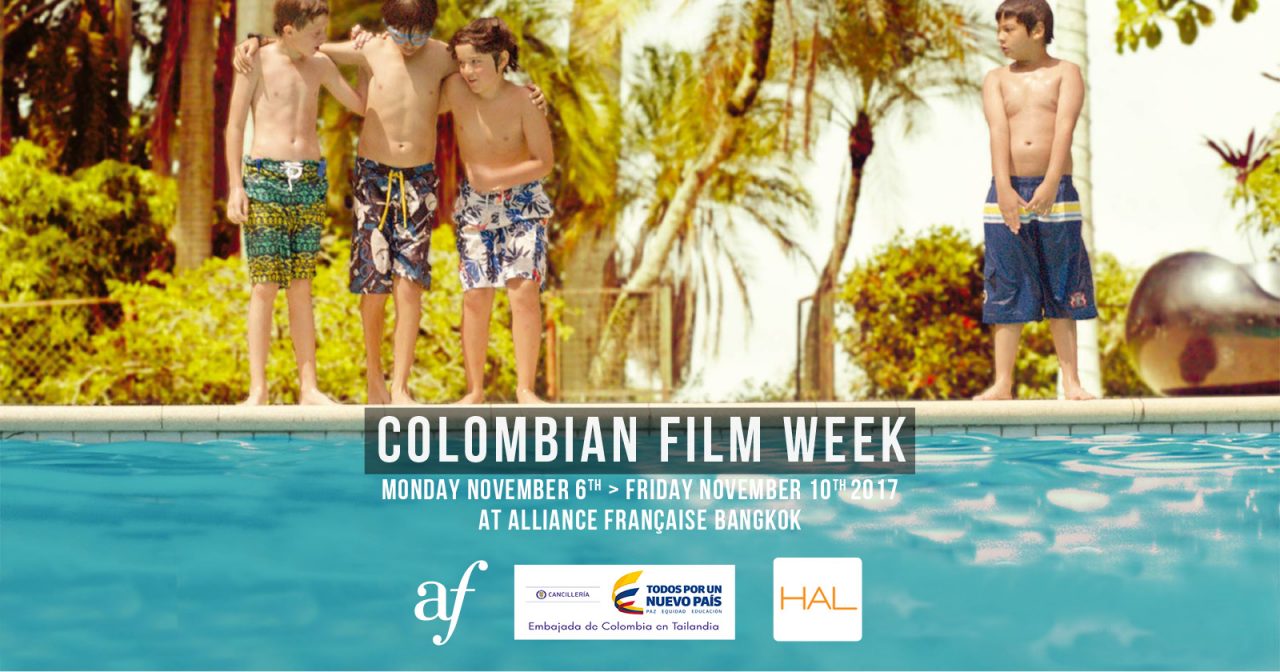 To celebrate the 2017 France-Colombia Year, the Embassy of Colombia in Thailand and Alliance Française Bangkok teamed up to organized the Colombian Film Week in Bangkok.
The event took place from November 6th to 10th 2018 at AF Cinema.
Colombian Film Week presented 6 contemporary Spanish-speaking movies, including an Homage to Gabriel García Márquez and a focus on Director Ciro Guerra (The Wind Journeys, Embrace of the Serpent).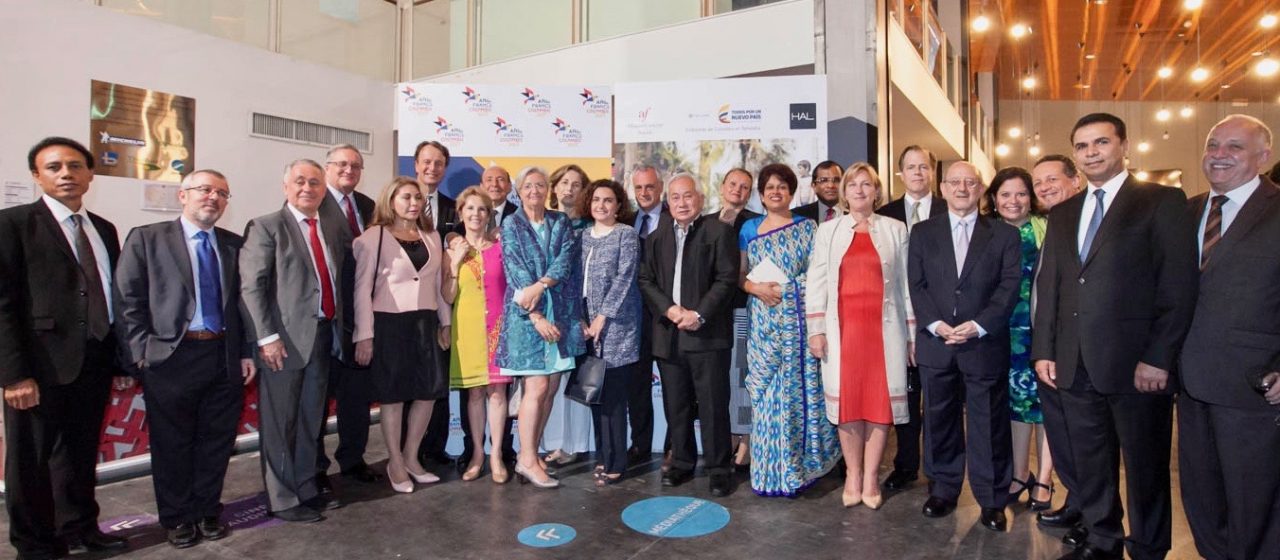 Great success for the opening night, 19 Ambassadors and over 120 people enjoyed a concert by Thai-Colombian singer Joe Zamudio before the screening of the beautiful film documentary "Colombia, Wild Magic".
The program:
Monday, November 6th, 2017 – 8:00 PM [Free upon invitation only]
"Colombia, Wild Magic" (Dir. Mike Slee, Documentary, 90 min, 2015)
Trailer
Tuesday, November 7th, 2017 – 7:00 PM
"Sofia and the Stubborn Man" (Dir. Andrés Burgos Vallejo, Fiction, 74 min, 2012)
Trailer
Wednesday, November 8th, 2017 – 7:00 PM
"Gente de Bien" (Dir. Franco Lolli, Fiction, 86 min,2014)
Trailer
Thursday, November 9th, 2017 – 7:00 PM [Introduced by Khun MANA]
"Gabo: The Creation of Gabriel Garcia Marquez" (Dir, Justin Webster, Documentary, 90 min, 2015
Trailer
Friday, November 10th, 2017 – 4:30 PM
"The Wind Journey" (Dir. Ciro Guerra, Fiction, 117 min, 2009)
Trailer
Friday, November 10th, 2017 – 7:00 PM
"Embrace of the Serpent" (Dir. Ciro Guerra, Fiction, 125 min, 2015)
Trailer