Concert O: a great moment of pop music at AF!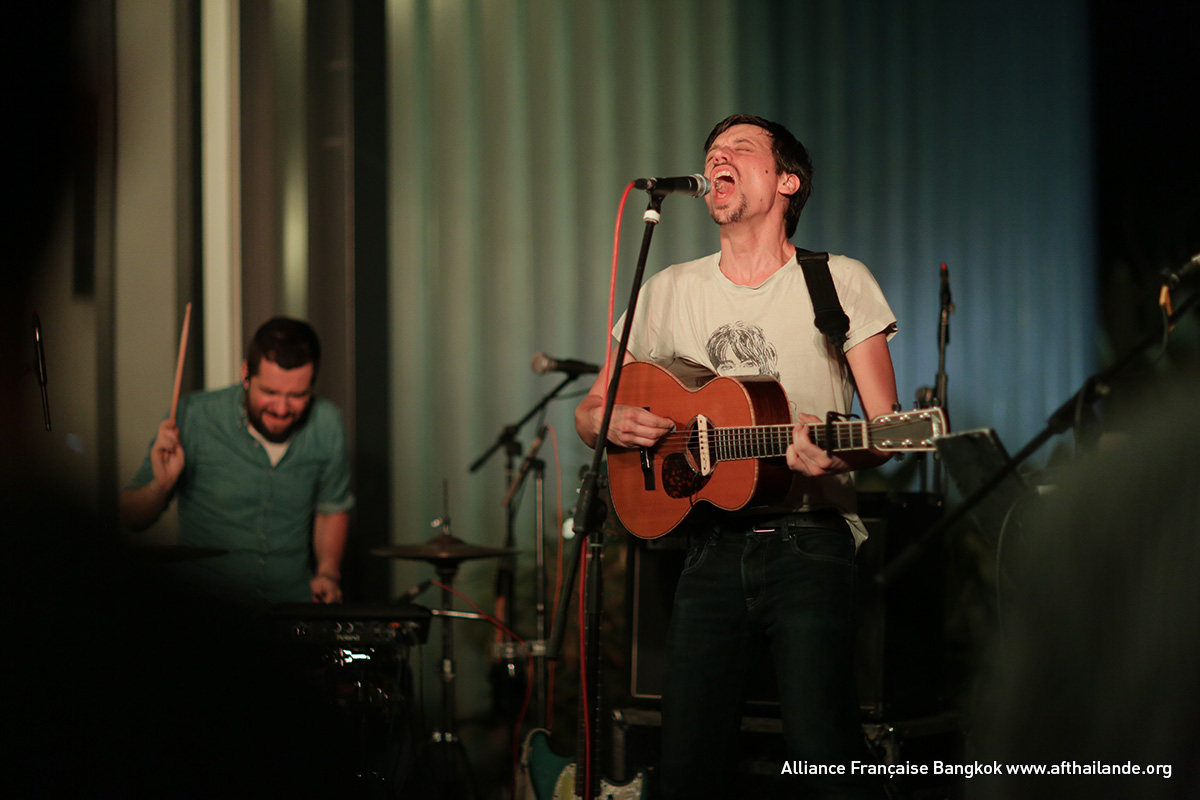 During the month of Francophonie, the French artist O (Olivier Marguerit) and 3 Thai bands (Sasi, Vivid Dream et TELEx TELEXs) made the Alliance Française's stage on fire on March 25th 2017!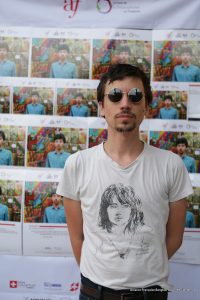 After few years as a band mate in the best French pop bands of the last decade (Syd Matters, Chicros, Thousand, MinaTindle…), Olivier Marguerit made us discover his new project called "O" mixing pop and folk with softness. Between English and French, the artist, accompanied by two fantastic musicians, confided in his songs talking about sex, river and paternity.
Guitar, bass, keyboard, song, this talented and modest "jack of all trades" enchanted the public of Alliance Française with his pop and off the wall universe!
During this "pop" evening, the public had also the chance to discover the Thai bands Sasi, Vivid Dream et TELEx TELEXs, which performed some of their hits.
For those who missed this event, find Olivier Marguerit's YouTube channel here!