Creative Dance, the new class your children will love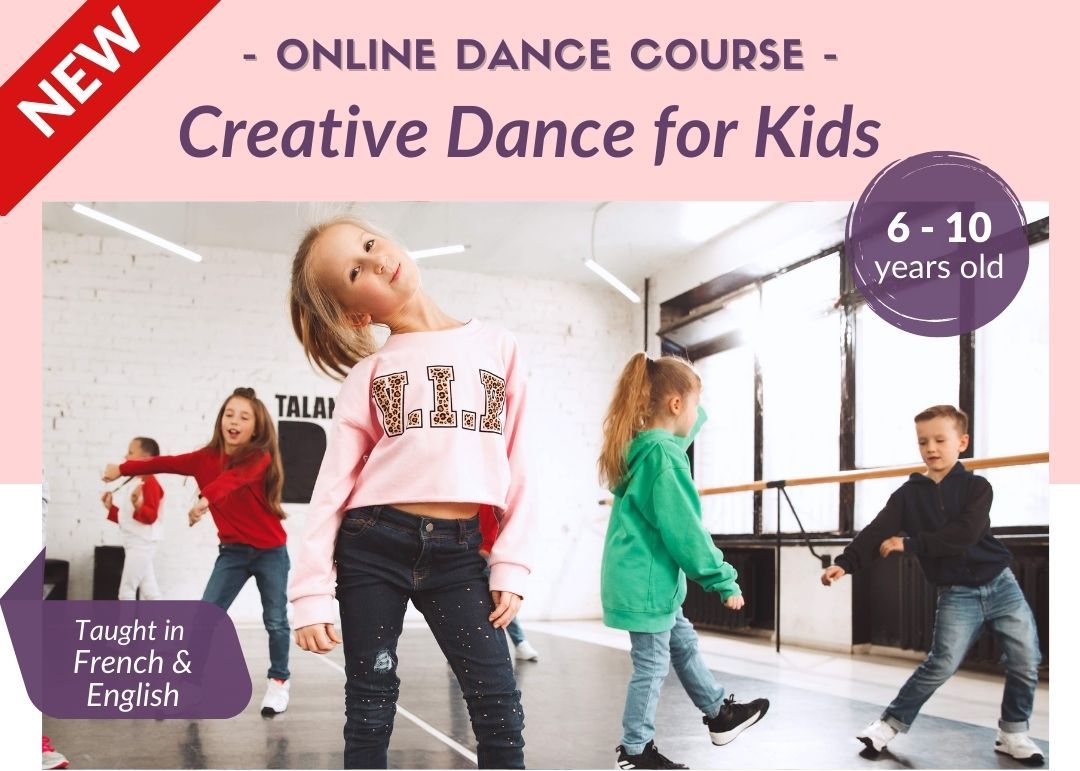 Are you looking for an artistic and athletic activity for your child that will help their physical and emotional development? Discover creative dance, our new online dance class!
Have you heard of Creative Dance for Kids, a discipline that is a hit with children? It is known to help the development of young children through music and movement.
Alliance Française Bangkok invites you to discover this fun activity for children with our new online creative dance class.
On the program: dance and storytelling! Each week, your child will discover a new story for which he or she will learn dance moves.
Through this class, your child will develop both a sensitivity to music and creative movement as well as cognitive and social skills, while improving his/her sense of rhythm!
This class is taught by our certified dance teacher, Patcharawalai TIPLAMAI, also known as "Nancy" by the 40+ children (and their parents) who usually attend her introductory dance, ballet and jazz classes at Alliance Française.
 

 

Voir cette publication sur Instagram

 
[Our talented teacher Nancy, at the forefront of her art in Paris]
3 good reasons

to enroll your child in our new Creative Dance class:
> Fun and educational: your child learns and plays through music and movement.
> Helps your child's emotional and physical development: develops motor skills, body awareness, balance, sense of music and rhythm.
> Nancy, our experienced dance teacher: children and parents alike adore he!
To see for yourself, what better way than to try it out!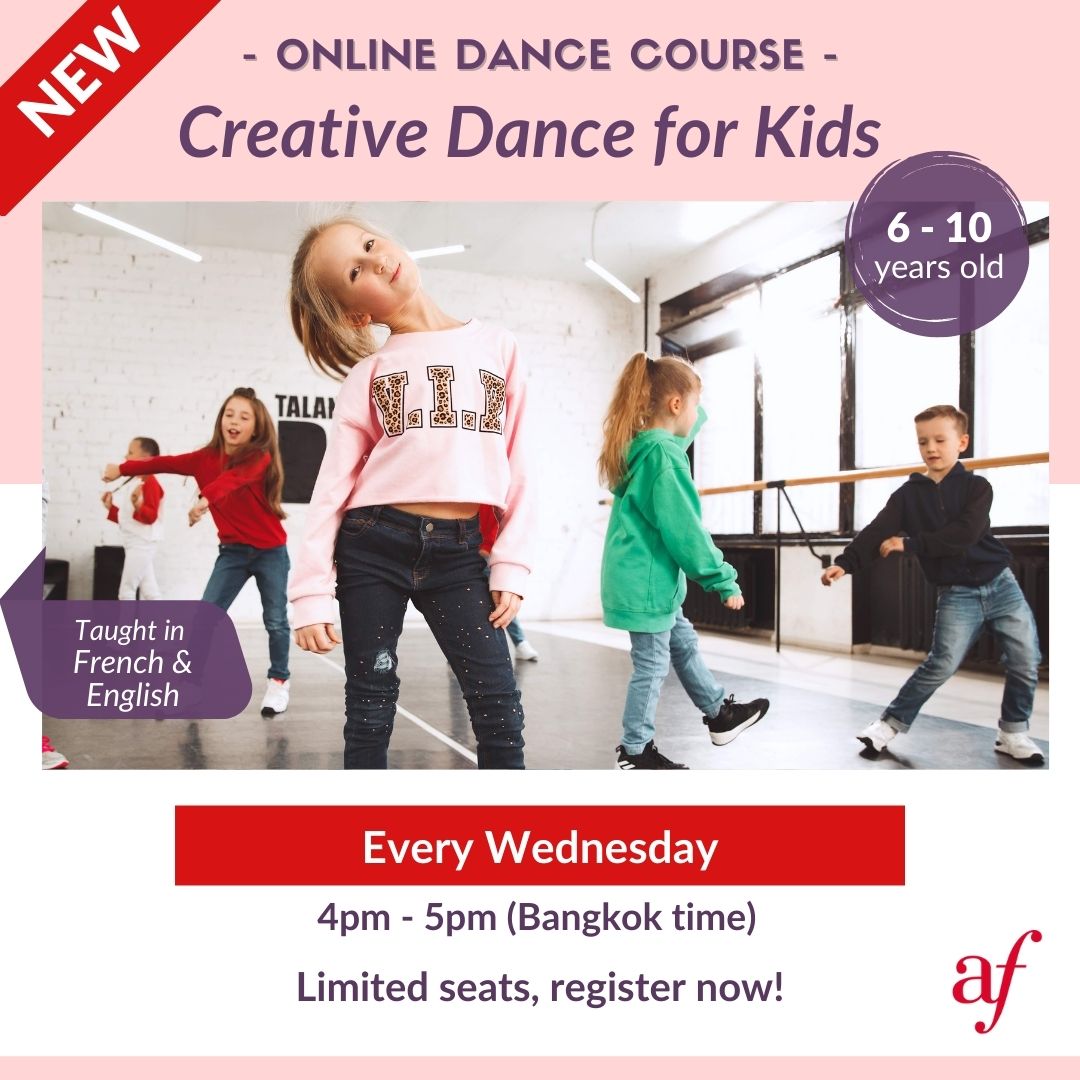 No prerequisites are required to take this course.

Interactive classes taught in French & English

For kids 6 – 10 years old

Every Wednesday, 4pm – 5pm (Bangkok time)

4 classes of 1 hour for 4 weeks

Price: 1290 THB/person (322 THB/class only!)
Please note that places are limited in order to guarantee a good quality of online teaching. Don't miss the opportunity to introduce your child to our new dance class, register now!
Contact 
Email: arts@afthailande.org

Tel: 02 670 42 31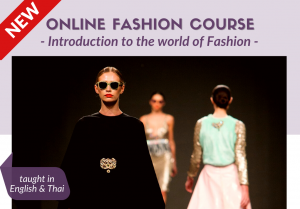 Discover our new online Fashion course! What is fashion? How has France influenced the fashion industry? How would you like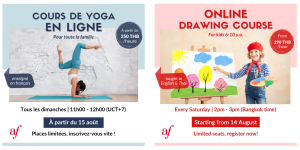 Are you pacing up and down like a caged lion? You are in lack of activity and the lockdown weighs