Creative workshop with Witti Studio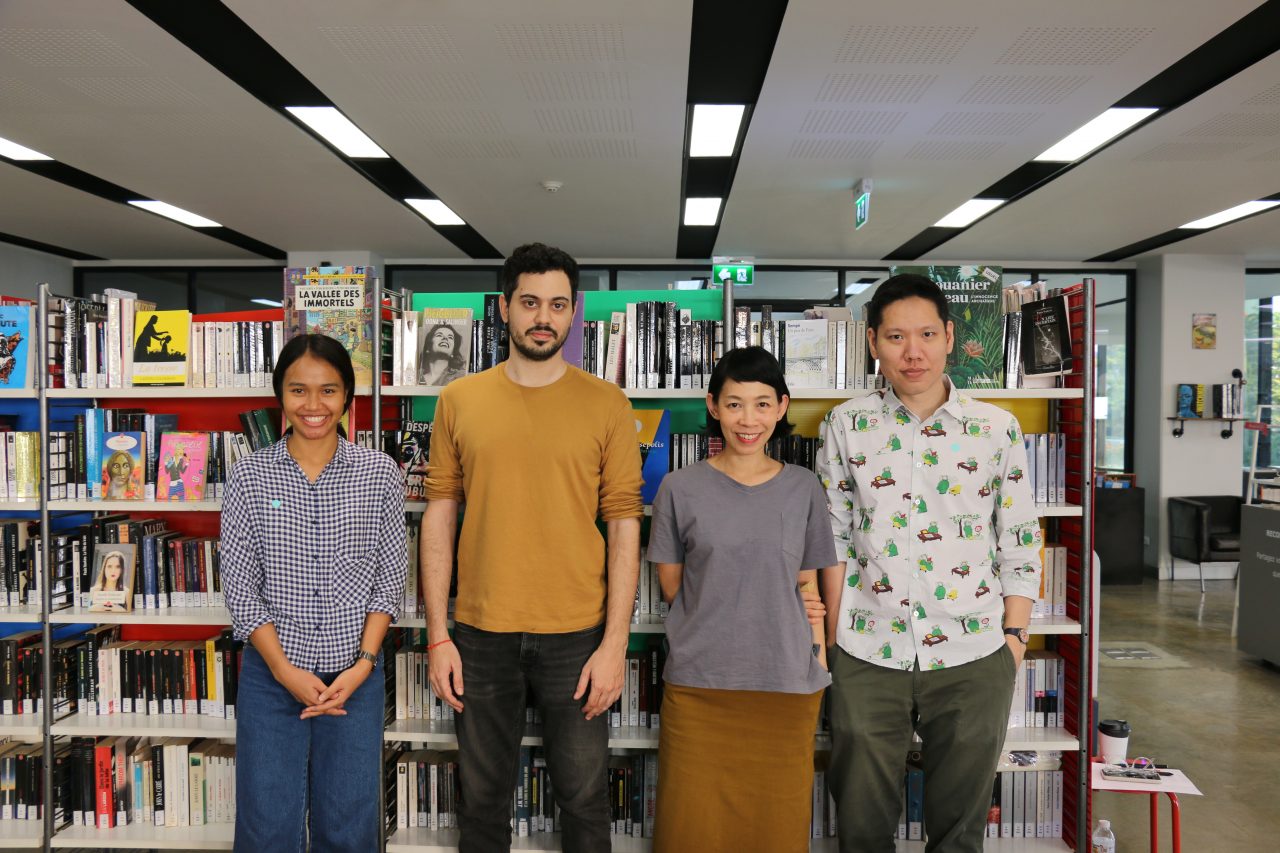 The 'Book cover design' workshop organised in partnership with Witti Studio, brought together during two consecutive Sundays, drawing experts and creative minds for two friendly afternoons.
The goal of this workshop? To reimagine and create French book covers with the risography technique.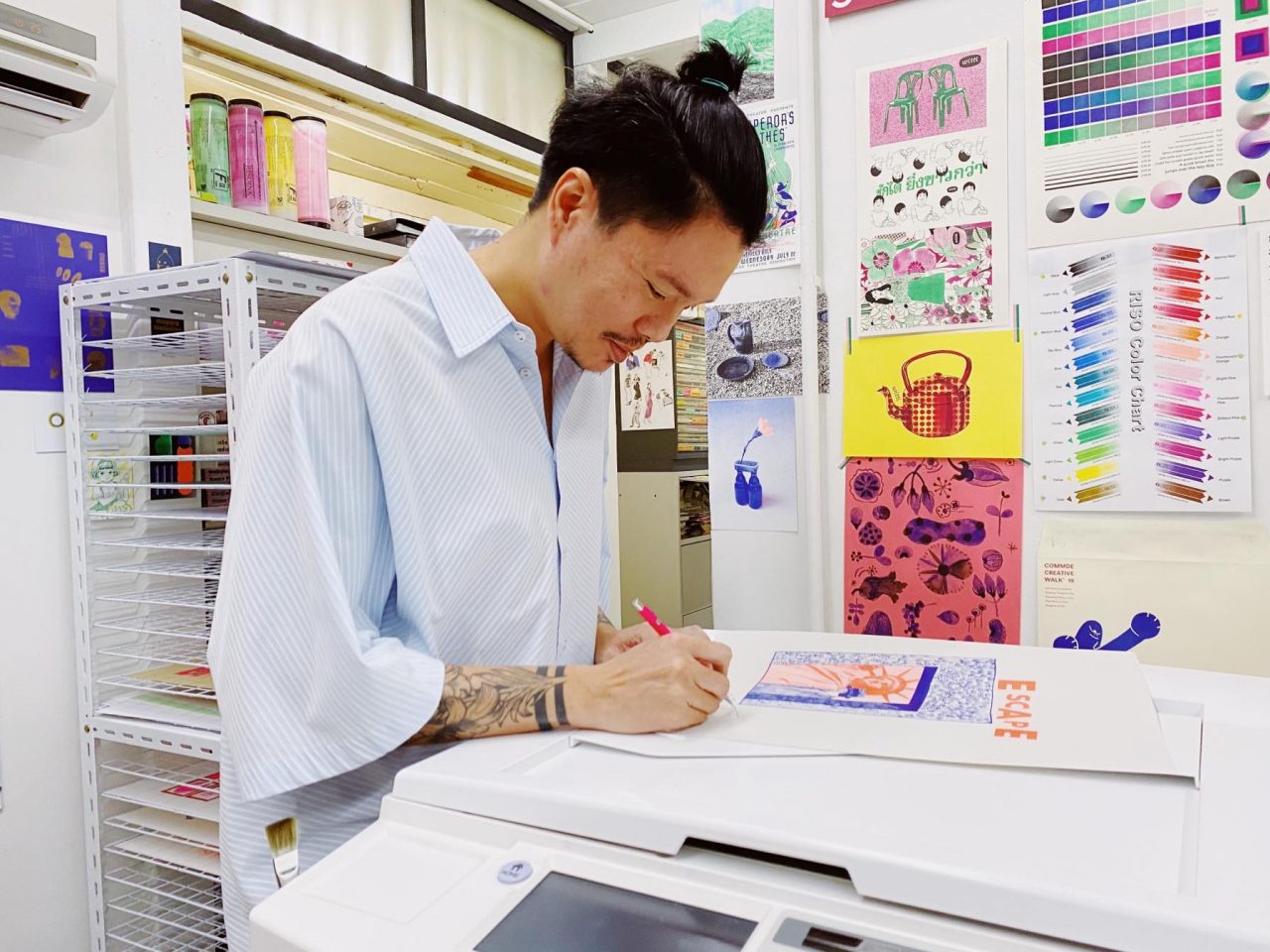 What is the risography technique?
The risography technique is a Japanese mechanical printing technique done using a machine slightly bigger than a printer. The risography printing is monochrome: printing is done one colour at a time and the sheet goes through the printer several times, which sometimes gives the final result a vintage and handmade aspect.
The risography technique allows you to play with aesthetics, gives free rein to your imagination and is perfect for original creations.
A workshop in two parts
First, the participants met at the Alliance's media library, on Sunday, November 15. After a brief presentation of the risography technique by Witti Studio, the participants chose the books they would take their inspiration from and their colour palettes. Then, armed with pencils, scissors, glue sticks and markers, they drew their own covers.
On the following Sunday, November 22, they went to Witti Studio's premises to see how a risography printing works and discover their final book covers.
The book covers of the 12 participants are now displayed in our media library. Come and see them!
[Free access, click to see the opening hours]
Thanks to everyone for these beautiful moments of exchange and sharing. We are happy to see that the event brought together people of different ages and from different backgrounds. See you soon for another workshop!
Sources
• Art For Ness
• Mme Pastèque
• Les Risographistes
Photos ©: Alliance Française Bangkok and Witti Studio
---
Keep yourself up to date with our next events: subscribe to our newsletter and follow us on Facebook and Instagram!