Early Bird promotion June 2018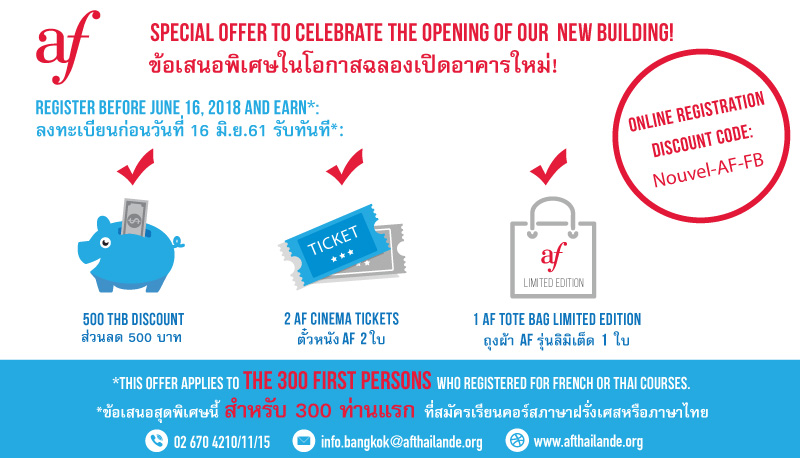 Alliance Française is moving… 100m accross the road!
To celebrate the opening of our new building, we offer you a special EARLY BIRD RATE.

อ่านภาษาไทย | Lire en français
Register before16 June and get a 500 THB discount.
In addition, if you are among the 300 first persons to register, you will get:
Two AF cinema tickets and
One AF tote bag limited edition.
Beginners, you can register online and get the 500 THB discount with the promotion code:
Nouvel-AF-FB
Then get your cinema tickets and tote bag at the registration desk if you are among the first 300 persons to register.
Next session for French and Thai courses is from 27 July to 7 October, 2018.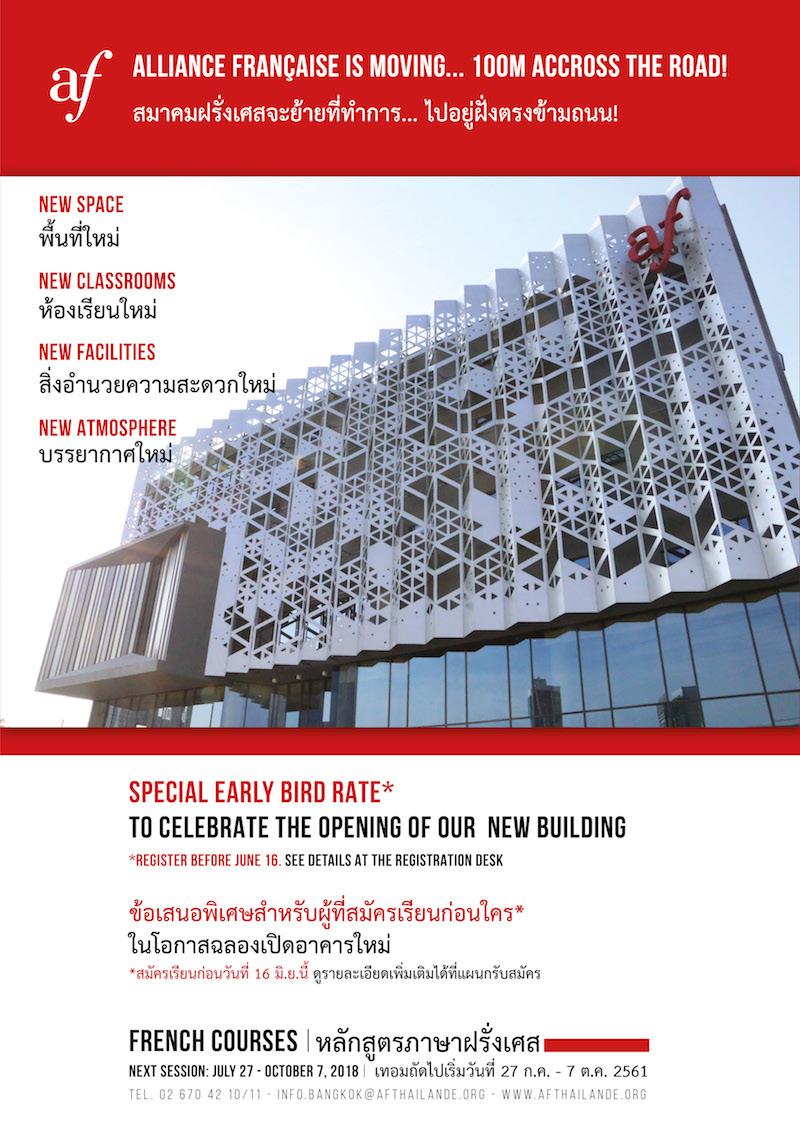 Information:
info.bangkok@afthailande.org
tel. 02 670 42 10 / 11