Fashion and Design courses starting in end-April and May 2019
In April and May, Alliance Française Bangkok presents you the courses on sewing, pattern making, draping, haute couture for menswear, fashion drawing, fashion design and details and moods for interior design and even the architectural design. All the courses will make you discover, improve and add new skills. No necessary experiences needed before joining, the classes are designed for beginners and welcome people who would like to perfect their skills.
FASHION AND SEWING COURSES
SEWING Level 1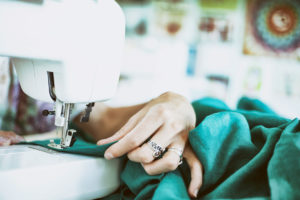 Learn how to use a sewing machine to create fun different items including tote bags, cushions, house accessories and kid garments.
On Tuesday and Thursday, 9:00 – 13:00
15 classes from 30 April to 20 June

PATTERN MAKING & SEWING Level 1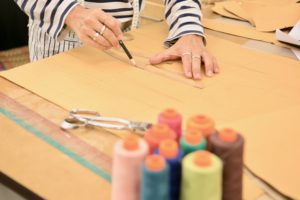 Learn how to measure and calculate sizes, and to make different patterns and to realize wearable clothes.
On Saturday, 9:30 – 16:30
10 classes from 27 April to 6 July
or
on Wednesday and Friday, 9:00 – 13:30
15 classes from 8 May to 26 June
DRAPING (all levels)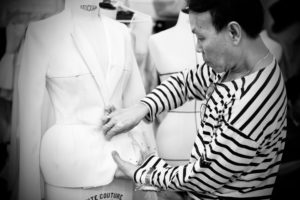 Learn the French technique of draping that will let you create sophisticated, unique and voluminous outfits. This technique is the supplementary course from flat pattern making.
On Sunday, 9:30 – 15:30
10 classes from 12 May to 14 July

HAUTE COUTURE : MENSWEAR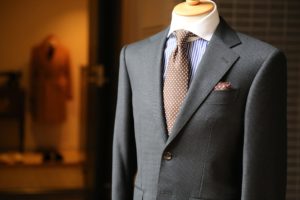 Designed for both students and professionals, this course offers a practical guide to pattern making for menswear from basic skills to more advanced technique.
On Saturday, 16:30 – 19:30
10 classes from 27 April to 6 July

FASHION DRAWING & ILLUSTRATION Level 2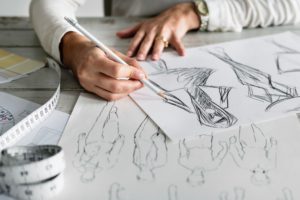 Develop more technique for illustration and various elements which help you visualize your fashion ideas as a professional
On Saturday, 9:30 – 12:30
10 classes from 27 April to 6 July

FASHION DESIGN PROCESS Level 1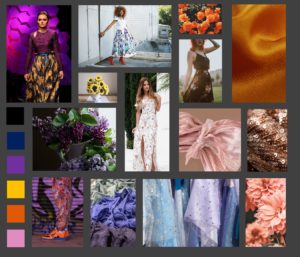 Explore fashion design process with fundamental concept which can lead you to create your own collection
On Saturday, 13:00 – 16:00
10 classes from 27 April to 6 July
INTERIOR DECORATION & DESIGN
INTERIOR DECORATION: DETAILS & MOODS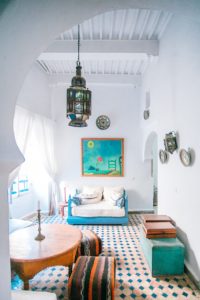 This course is a practical guide for material and color matching which can make the atmosphere more exceptional.
On Tuesday, 17:30 – 20:30
10 classes from 7 May to 9 July
INTERIOR ARCHITECTURAL DESIGN
This course concerns principally the introduction to the preparation of drawing for interior architectural purposes. Topics include uses of drafting equipment, scales, letterings, lines, and standard notations. Students can gain necessary skills and techniques to express graphically their design concepts.
On Sunday, 10:00 – 16:00
6 classes from 12 May to 16 June
***class in Thai***
For more information please contact:
arts@afthailande.org
02-670-4231 (Tuesday to Saturday 10.00 am – 6.00 pm)