Fashion and design courses
FASHION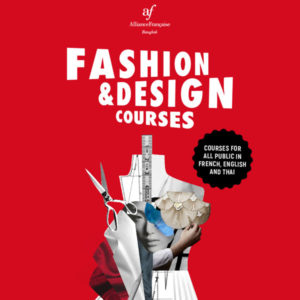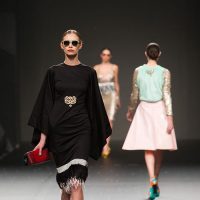 ONLINE: FASHION COURSE
Our new online fashion course will introduce you to the fascinating universe of fashion and give you the keys to understand "the chic à la française".
In this course, you will learn about the history of fashion and major French brands such as Chanel and Dior, explore where the industry trends come from and grasp the Do's and Don'ts of dressing in style, all through online activities.
---
This class is taught in English and Thai.
---
Professor: Atthaphon PONGLAWHAPUN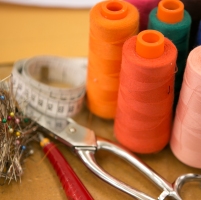 SEWING COURSE
You will get to learn how to sew with a sewing machine through various steps in this course to create different projects.
Starting from simple techniques: straight line sewing, tablecloth creation, curtain and many more, then you will get used to the machine and be able to develop your skills in order to create more complicated works such as tunic, skirts with diverse techniques
---
This class is taught in English and French.
---
Professor : Shirin GLENISSON
Compulsory supplies :
Sewing scissors (to cut fabrics)
Box of pins (and an electro magnet)
Sewing needles (different sizes)
French chalk (or a textile felt tip pen)
Tape measure and a flat ruler
Spools (different colors)
Thimble
Seam ripper
Buttons
Hooks
Paper sheets for patterns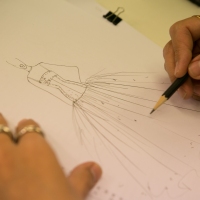 FASHION DESIGN
Students learn and develop different skills in professional fashion design including: fashion figures creation, color theory, analysis of presentation.
Sharpen your artistic expression! Our teacher will encourage you to push your own creativity and style in order to realize a personal collection.
Fashion Design include a variety of fashion fields which are Fashion Drawing, Fashion Illustrations, Textile Design and Fashion Design Process.
---
This class is taught in English only.
---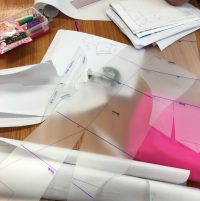 PATTERN MAKING AND SEWING
Learning pattern making, cutting and assembly from basics to intricate models (techniques used to make French luxury models).
Skirts( pencil, A-line, dropped waist), inserting pockets, belts and fasteners, trousers or jeans (long, cropped, tight, straight leg), shirt models, ( straight, tapered) with different collars and sleeves. Bustier making, evening gowns (with sleeves or sleeveless, short or long).
---
This class is taught in French, in Thai and in English
---
Professor :
Danai OON-ANANT or Thipnaree VONGTHAVEEKIAT
Compulsory supplies :
French curve
Scale ruler
White pattern grade paper
Colored carbon paper
1 tracing wheel and colored chalks
One nb. 0.5 pencils and one eraser
Pens (black, red, and blue)
Writable adhesive tape
Fusible fabric (unwoven)
Centimeter measuring tape
Box round-headed pins
Sewing needles and beige thread
Pair fabric scissors
Pair paper scissors
Flat 1meter ruler
Calculator
DRAPING
Study of draping techniques, assembly of canvas pieces for a complete pattern and the parts of a garment (dresses, skirts and blouses).
---
This class is taught in French, in Thai and in English.
---
Professor : Danai OON-ANANT
Compulsory supplies :
Tailoring canvas
Thermocollant
Measure tape
Sewing needle and white, red and black thread
Black bolduc ribbon (Cotton)
Roller and dressmaker colored chalk
A box of pins (headless color)
A pair of scissors to the fabric
French curve and scale ruler
Pencil and eraser
A seam ripper
Dressmaker's form (Purchase at Alliance française : 4,000 baht)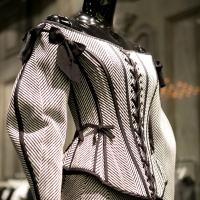 HAUTE COUTURE
Detailed teaching of all cutting techniques, from basic to Haute-Couture. Study and development of several skirt models, culottes, trousers and shorts. Study and development of several models of coats, capes, dresses (draped, evening wear, bridal) with collars, corseting and built-in bras.
---
This class is taught in French, in Thai and in English.
---
Professor : Danai OON-ANANT
Compulsory supplies :
White patternmaking grade paper
Pencil, Color pencil and eraser
Scale ruler
One pair of scissors to the fabric
Knife sharpener roller
Carbon paper
Pins and sewing needles and thread
Tape measure
Scotch Tape
UHU glue stick