French Beatbox Champions on stage in Bangkok!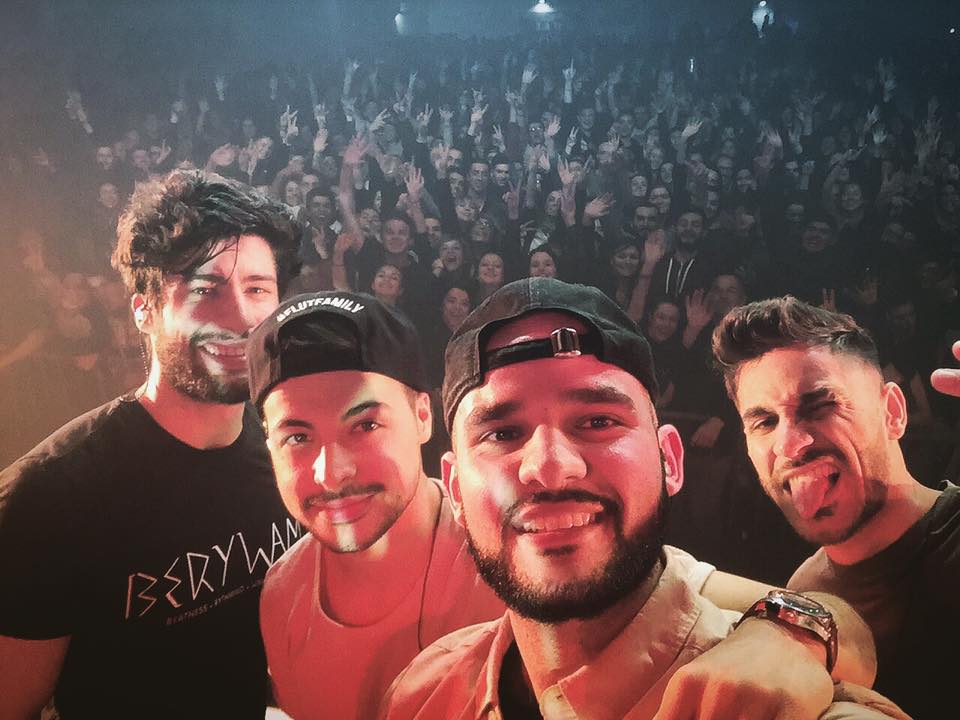 Music lovers, fans of hip-hop culture, admirers of extraordinary performances, get ready to be amazed!
After winning the hearts and ears of thousands of people across Europe, the group BERYWAM, French Beatbox Champion 2016 and finalist of The Voice, will be on stage for a concert at Alliance Française Bangkok.
What is beatboxing?
Beatboxing consists of making music by imitating instruments only with one's mouth. Born in the Bronx in the 1970s, beatboxing is an integral part of hip-hop culture. It's one of its five pillars with rap, dance, graffiti and DJing. Less known than the other disciplines of the movement, it federates nevertheless a large international community and is currently experiencing an extraordinary renewal in France, thanks to artists like the group BERYWAM.
Who is BERYWAM ?
BERYWAM is composed of 4 beatboxers:
Beatness : French champion in team 2014

Rythmind : Top 4 French beatboxers 2014,2015

WaWad : French Champion 2014 and 2016

MB14 : Top 4 International Grand Beatbox Battle Loopstation
In collaboration with La Fête – Ambassade de France en Thaïlande, we will have the pleasure to welcome them at Alliance Française on Saturday 9 May 2018 at 7 PM. Don't miss the chance to witness their incredible skills and discover in live the versions of famous songs such as Havana (Camilla Cabello), Feeling Good (Nina Simone)…
Check their Facebook page.
How to learn beatboxing in Bangkok?
You dream about beatboxing in front of an ecstatic crowd, but only manage to spew ridiculous sounds? Come and get free beatboxing classes in Bangkok with our French Beatbox Champions!
They will conduct a workshop on Sunday 6 May at 2 PM at Alliance Française Bangkok. Places are limited, register NOW here (online registration only).
More info:
BEATBOX CONCERT
Date: Saturday 5 May at 19:00
Venue: auditorium of Alliance Française Bangkok
Price: 250 THB / 150 THB (members)
Check the Facebook event
Book a ticket
BEATBOX WORKSHOP
Date : Sunday 6 May at 14:00
Venue: auditorium of Alliance Française Bangkok
Price: free entry
Check the Facebook event
Register
Contact & information:
culture@afthailande.org | Tél. 02 670 42 33