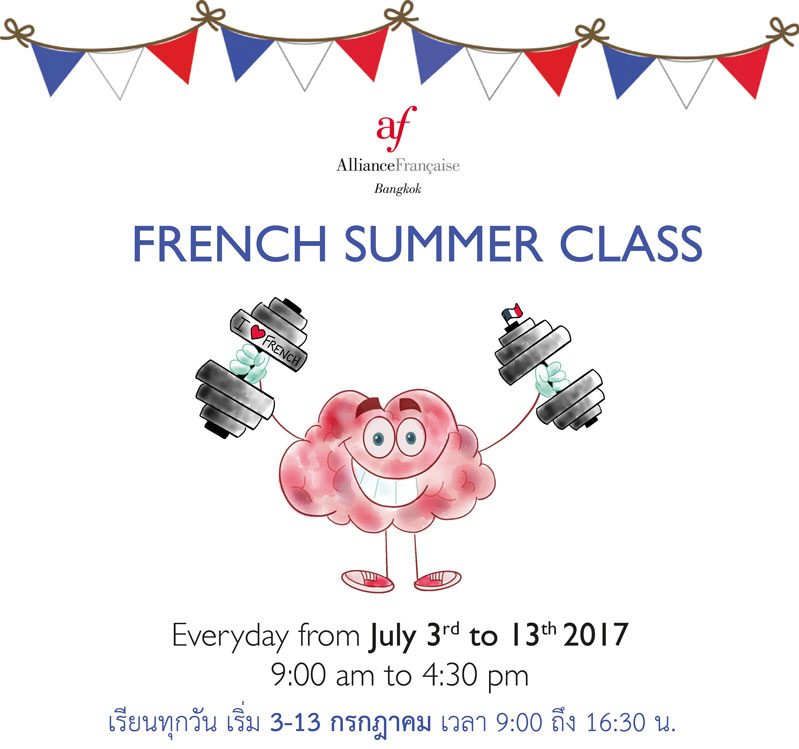 Train your brain with our French Summer Class from July 3rd to 13th 2017!
This year, let's have studious holidays: 10 days of intensive French courses from 9:00 am to 4:30 pm!
Special package for beginners: 60 hours / 10,400 THB
Register before June 26th 2017 and get a free membership card and a full access to the online library! 

Email: info.bangkok@afthailande.org
Line ID: afbkk-registration