Measures regarding the Covid-19 situation at Alliance Française Bangkok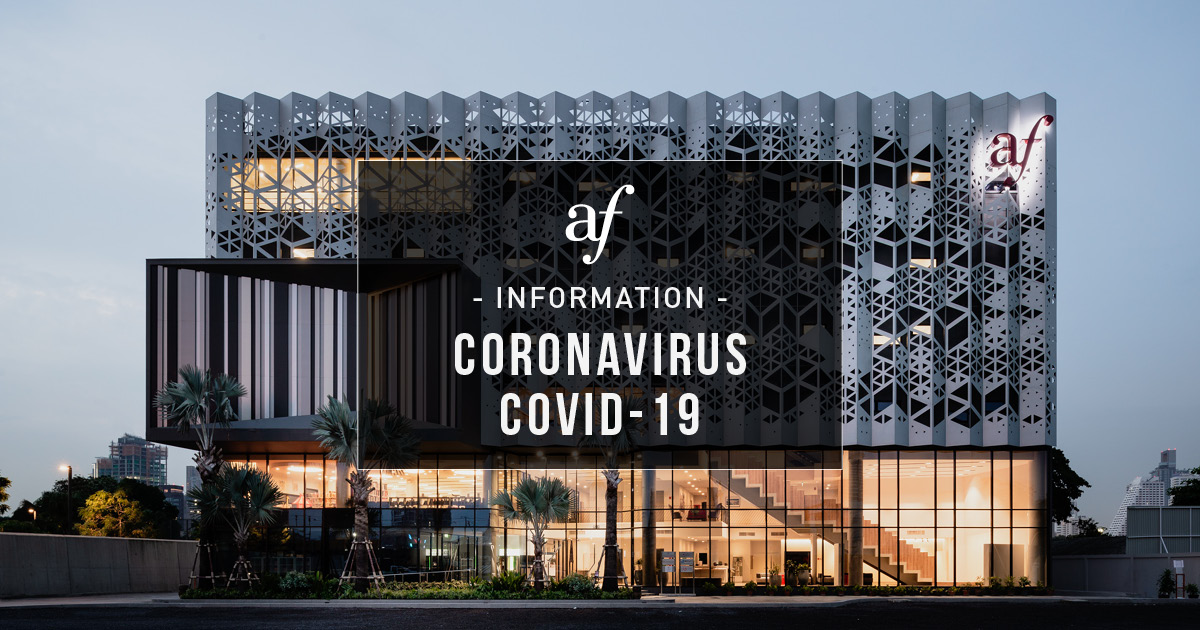 UPDATE : 27 MARCH 2020
In compliance with the measures announced by the Thai government concerning the Coronavirus (COVID-19), Alliance Française Bangkok must adjust its services to the public starting from Wednesday, March 18, 2020 and until further notice.
What will change for you according to your profile
Courses:
We won't be able to host any courses in our building.
– French classes for children 8-11 years old / teens / adults, French classes "enfants scolaire du CP au Collège" and Thai courses: a distance learning solution will be set up. The details and procedures will be announced shortly.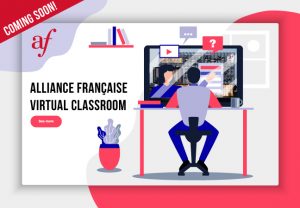 – French classes for children (maternelle and 3-7 years old): the courses are postponed until further notice. You will receive a credit note.
– Art classes (dance, theatre, fashion) : the courses are postponed until further notice. You will receive a credit note.
Registration Service:
The service will continue to operate at the usual opening hours (EXCEPT SUNDAY). However, whenever possible, we encourage you to ask questions and register by phone, e-mail, Line. [opening hours and contact information]
Translation Service:
The access to the translation service will be available only via email at traduction@afthailande.org
• Please send us the documents for translation by email and you will be informed about the procedures to follow (method of payment and document withdrawal).
For any additional information, please contact us via number 02 670 4205 or traduction@afthailande.org
Media Library:
The media library will be closed until further notice. We remind our members and students that they have access to Culturethèque, the online media library. If you do not yet have an account, please contact the Media Library service.
Book shop and restaurant:
Carnets d'Asie will be closed until further notice
and the Café Mademoiselle will be closed until 12 April 2020.
The building will be closed to the public until further notice.
During this exceptional period, the Alliance Française Bangkok will strive to fulfill its mission of promoting the French language, French-speaking cultures and cultural diversity. So follow us on our social networks, we will keep you informed of our news and we will propose different activities online.
We invite you to take care of yourself and your loved ones by carefully observing the health instructions in order to overcome the current situation.
Thank you for your understanding.
Alliance Française de Bangkok
---