New online courses: Yoga and Drawing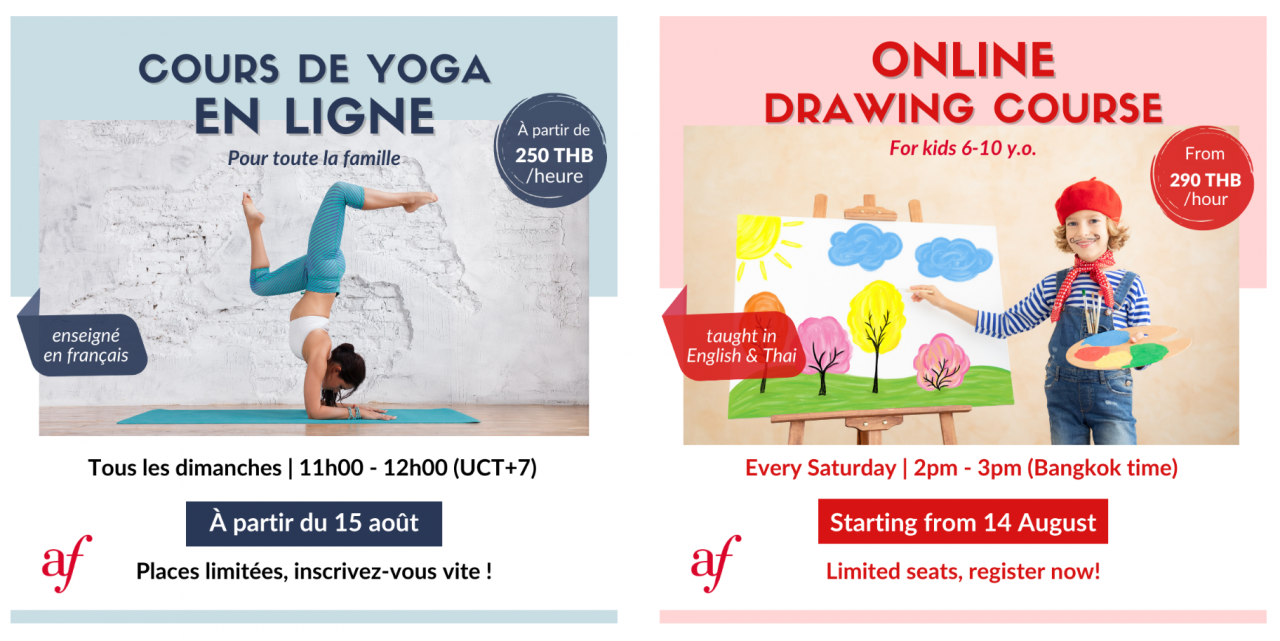 Are you pacing up and down like a caged lion? You are in lack of activity and the lockdown weighs on your morale? Good news! Alliance Française Bangkok offers 2 new online art courses.
For family | Instructed in French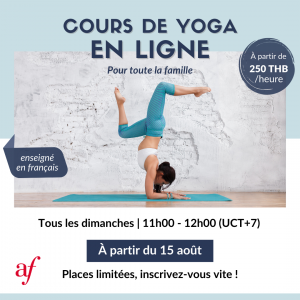 Relax and find inner peace during the lockdown period!
Accompanied by our certified teacher, you will work on your flexibility and explore different postures of relaxation, meditation and breathing.
Instructed in French

Interactive class: the teacher will correct your positions and gives you techniques online 

Beginner level

Every Sunday, 11am-12pm (Bangkok time)

From 15 August to 5 September

(4 classes of 1 hour for 4 weeks)

Price per class:

290 THB / person
For kids 6-10 y.o. | Instructed in English & Thai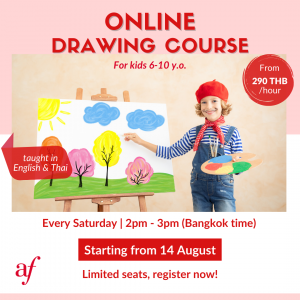 Keep your kids busy and help them improve their artistic capabilities and their creativity during this lockdown period!
Our skilled art instructor will teach them how to draw cartoon characters. Your kids will be guided step by step by our teacher, who will be drawing live with them.
A fun and interactive activity your kids will absolutely love!
Instructed in English & Thai 

For kids 6-10 years old

Every Saturday, 2pm-3pm (Bangkok time)

From 14 August to 4 September (4 classes of 1 hour for 4 weeks)

Price per class:

350 THB / person
Email : arts@afthailande.org
Tel : 02 670 42 00