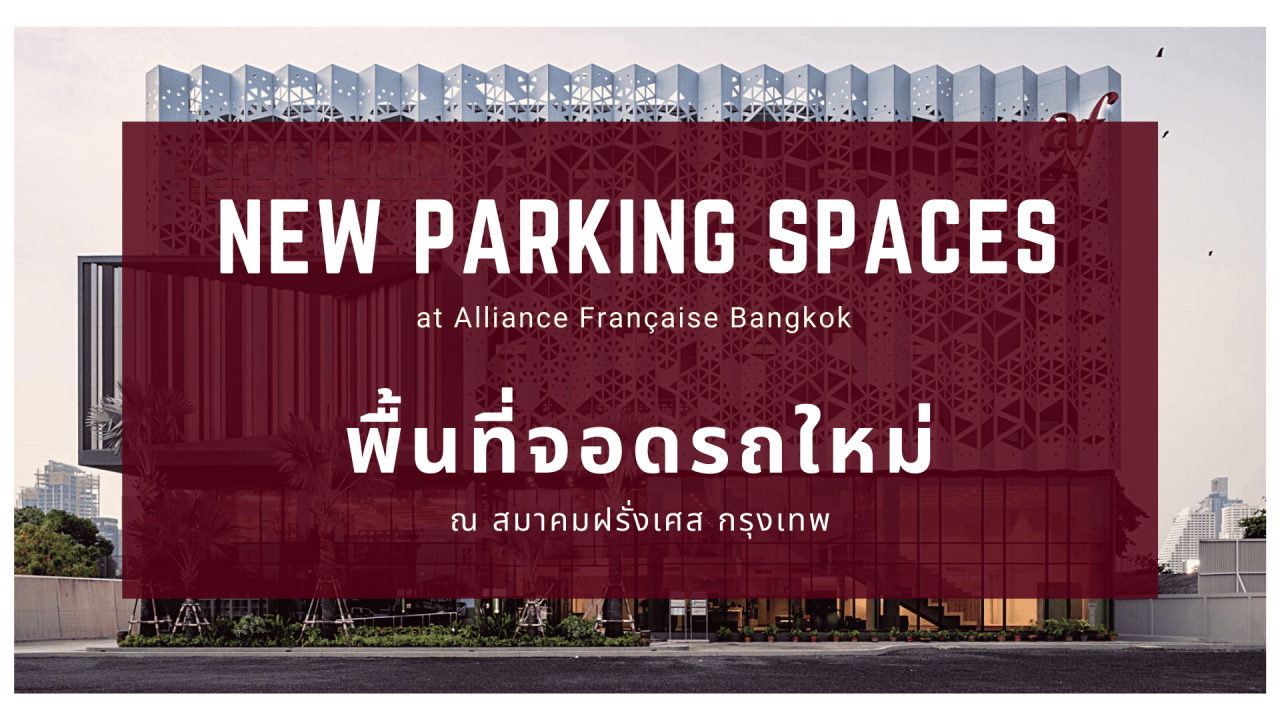 The prestigious One Bangkok project continues the metamorphosis of the Alliance Française neighborhood into an exceptional place. Eventually, this will be one of the most dynamic in the capital, with a strong emphasis on art and culture.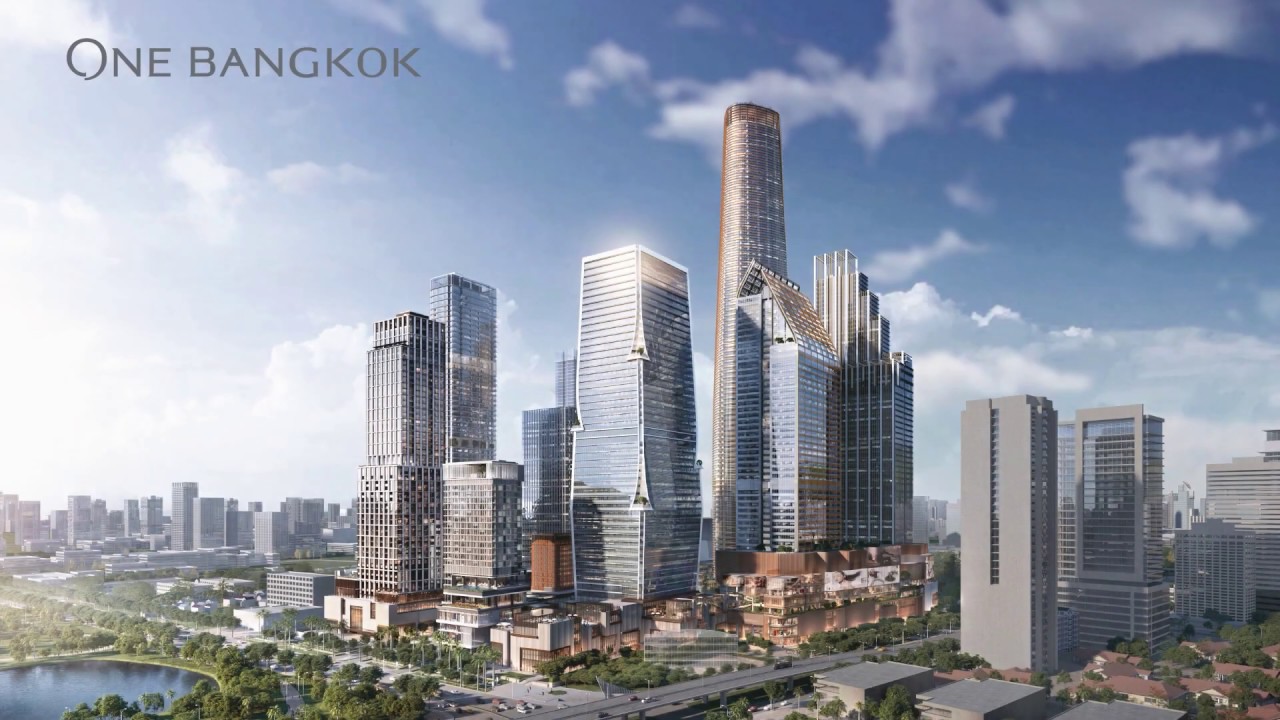 To give concrete expression to this project, the Alliance Française parking lot will be rearranged. From December 20th, 2020, the current visitor parking lot will be relocated. Parking spaces will then be available:
in the underground parking under the Alliance building, for cars and motorbikes,
in front of the Alliance building, for motorbikes,
in the street in front of the One Bangkok showroom, for cars,
exceptionally, for cultural events, along the private road in front of the Alliance building.
For all of these cases, the parking permit must be delivered by the reception and registration service (see example below). The maximum parking time is 2 hours for visitors and 6 hours for students/members.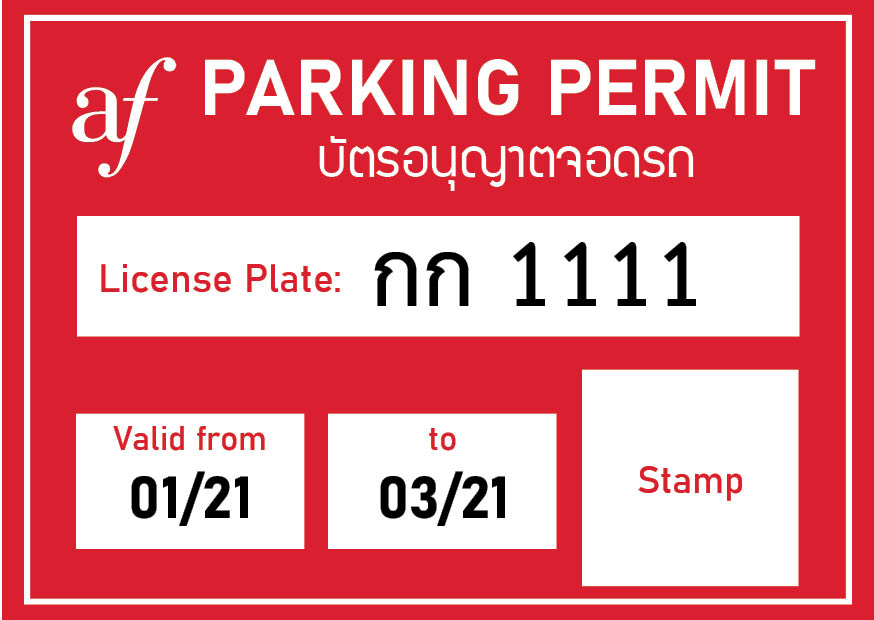 In addition, the Alliance tuk tuk will continue to take you from the street entrance on Witthayu Road to our building and vice versa.
Thank you for your understanding.
Alliance Française Bangkok team
Contact
Reception service
Tel: 02 670 42 10/11
Email: info.bangkok@afthailande.org
Line@: afbkk_frenchclass