One stop in Bangkok, a Gilles Rieu's exhibition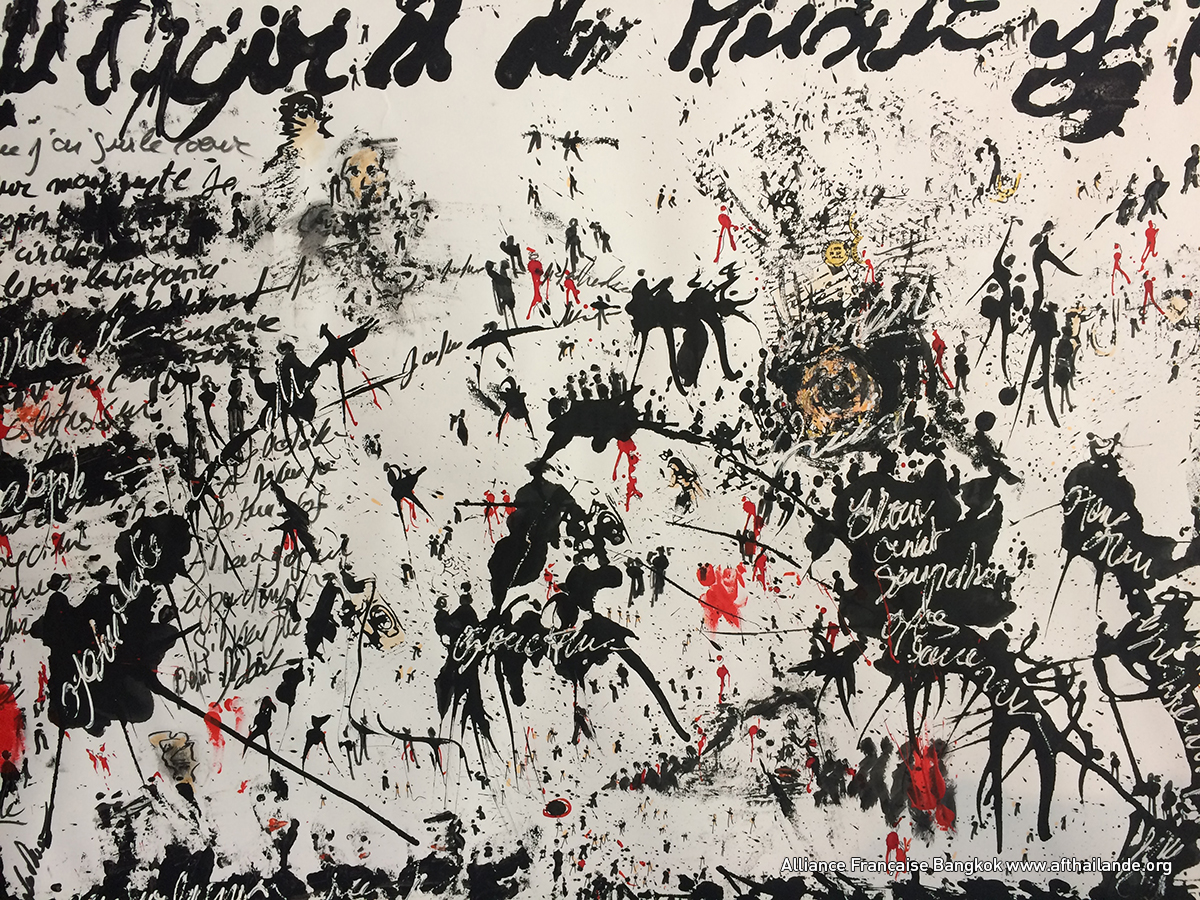 Since May 22th 2017, Alliance Française's gallery hosts Gilles Rieu's fabulous artwork.
After Jerusalem, New York, Ho Chi Minh City, Hiroshima, Cotonou, Montreal, San Francisco et Guangzhou, this "Globe Painter" decided to stop by Bangkok for an exhibition on the dividing line between reality and fantasy. 
Hurry up, you have until June 11th 2017 to discover this fascinating exhibition!
Discover Gilles Rieu's artwork in his blog