WE ARE GETTING READY TO WELCOME YOU BACK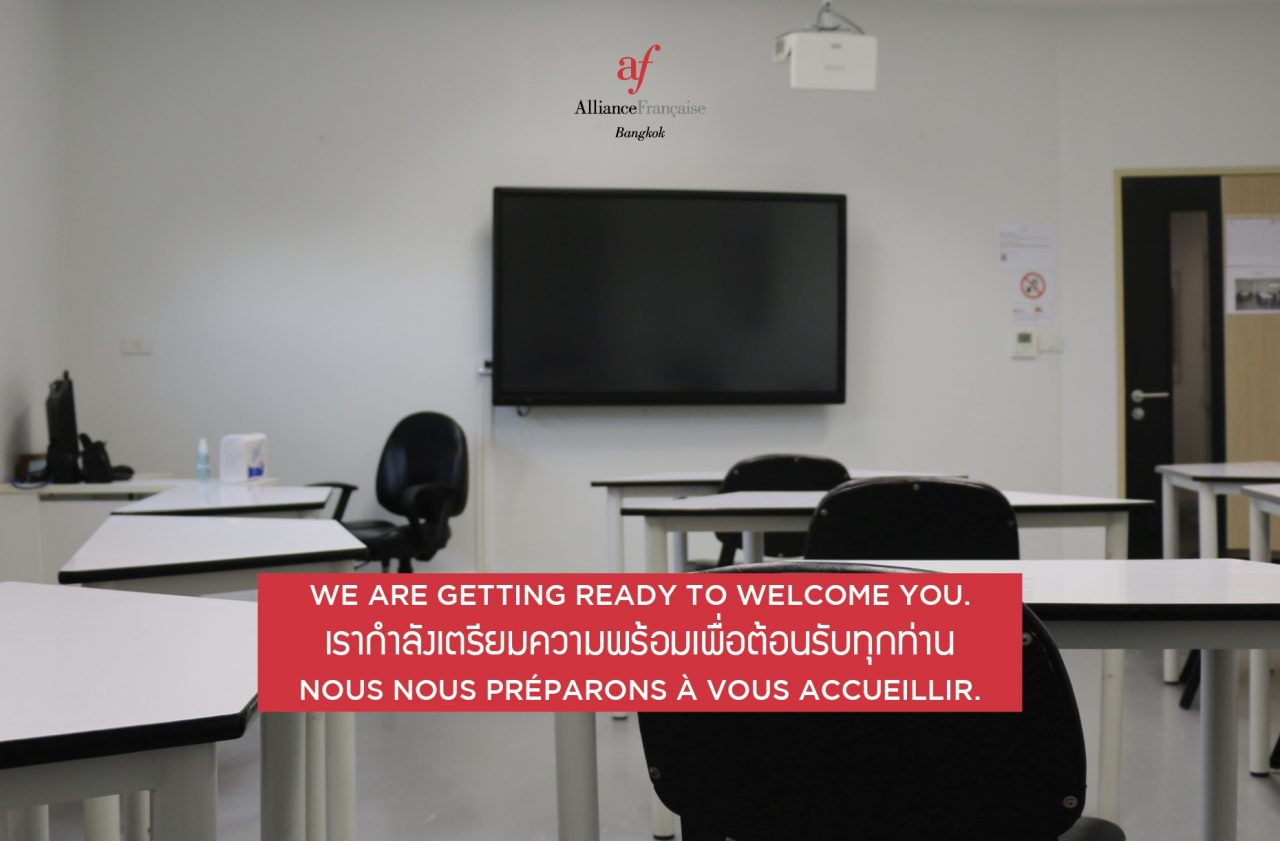 The return of our onsite classes at Alliance Française is coming soon!
From July 6, the return of the long-awaited onsite classes is back. For this new session, you will finally be able to meet your classmates and teachers in person.
To ensure a reopening in the best sanitary conditions, for your own safety and the safety of the other visitors, we have taken several measures.
We have cleaned and disinfected the entire building, including the air conditioners with a special anti-COVID-19 product.
In the classrooms
Tables are set up in compliance with social distancing measures.
Teachers will always wear a protective face shield during the class.
Classrooms will be cleaned and disinfected after each class.
We also require you to observe the following guidelines:
Always wear a face mask or face shield at all times in the class.
Bring your own pens/pencils.
These measures are added to the ones that have been implemented since our recent reopening to the public on Monday, June 1, 2020 to prevent the spread of the COVID-19:
In the building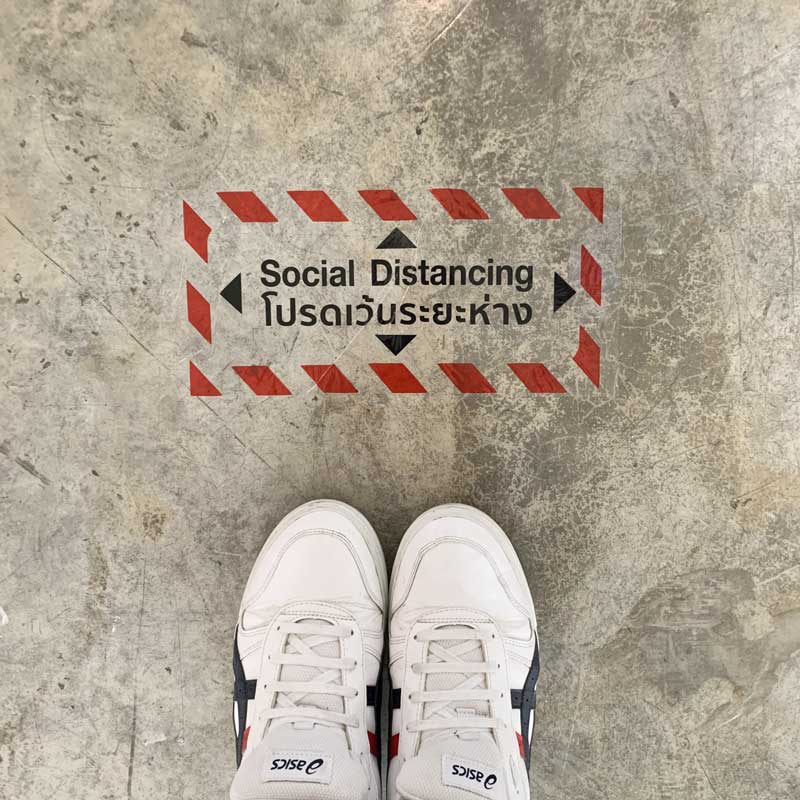 Wear a mask at all times
Your temperature will be measured at the entrance
Disinfect your hands with the hydroalcoholic gel at your disposal or wash your hands regularly
Respect the social distancing with other visitors (1.5 meters)
4 persons maximum in the elevator
Cinema
Good news! Our cinema is now open. However, for social distancing reason, seats are limited so we recommend you to book in advance online. Click here to see our cinema agenda.
Media Library
For a safe and controlled visit, a new health protocol has been implemented. Please comply with it.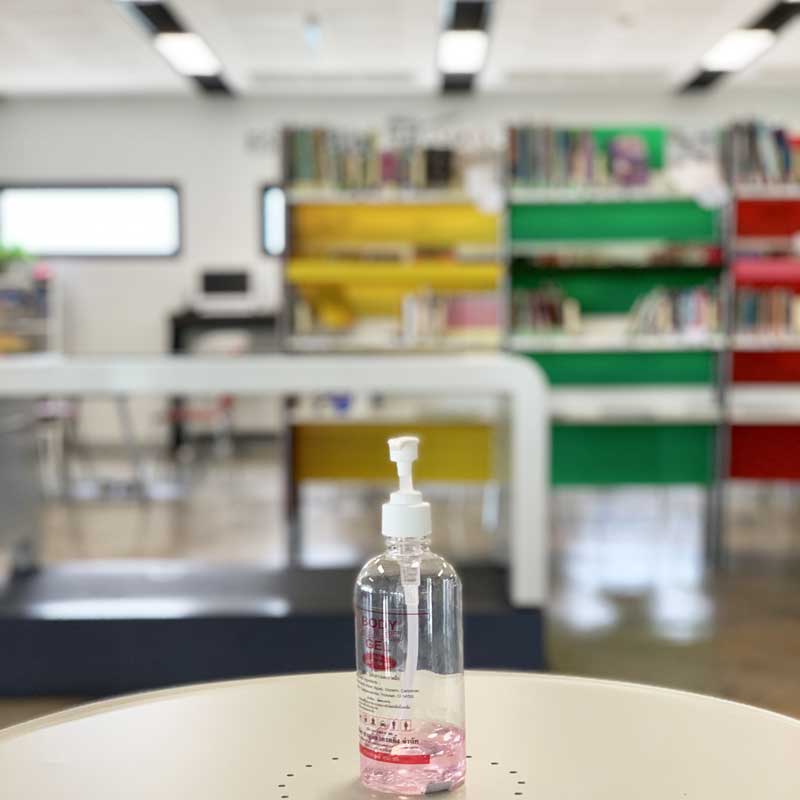 Always wear a face mask
Respect the social distancing measures
Hand sanitizers will be available at the entrance
Quotas and loan duration remain unchanged
The Media Library areas will be disinfected every hour
Children are always under the responsibility of the parents and must be supervised at all times
NEW: Book sale – every book at 50 THB!
We remind our members and students that they have access to Culturethèque, the online media library. If you do not yet have an account, please contact the Media Library Service.
Don't forget to join the Media Library Facebook group!
Registration Service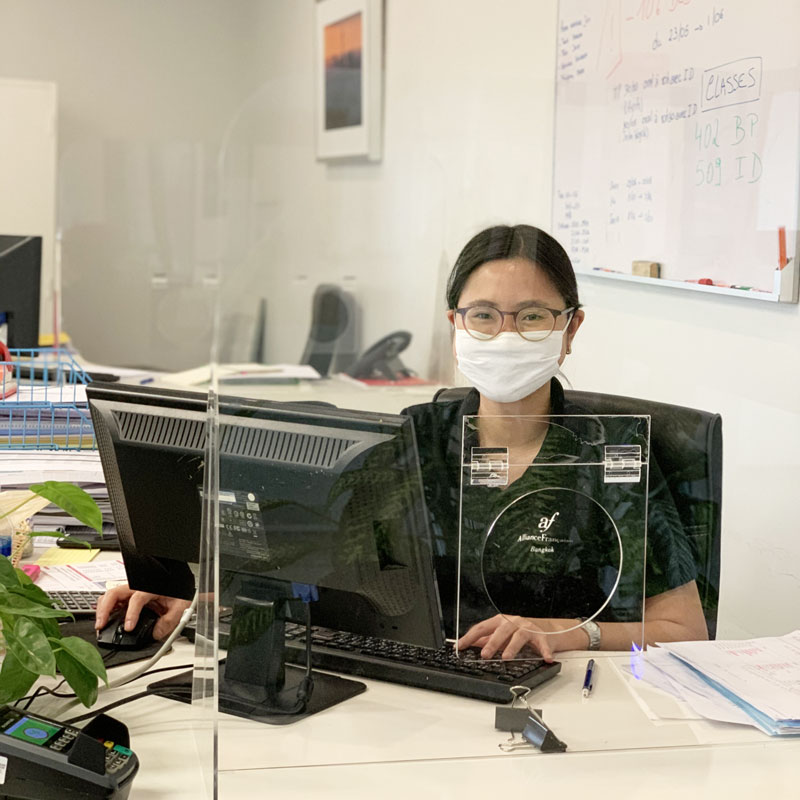 The Registration Service is open for visits at the usual opening hours.
Monday: 8am-6pm
Tuesday-Friday: 8am-7pm
Saturday: 8am-6pm
Sunday: 8.30am-12.30pm
Contact: info.bangkok@afthailande.org | tel 02 670 42 15 | Line@: afbkk_frenchclass
Translation Service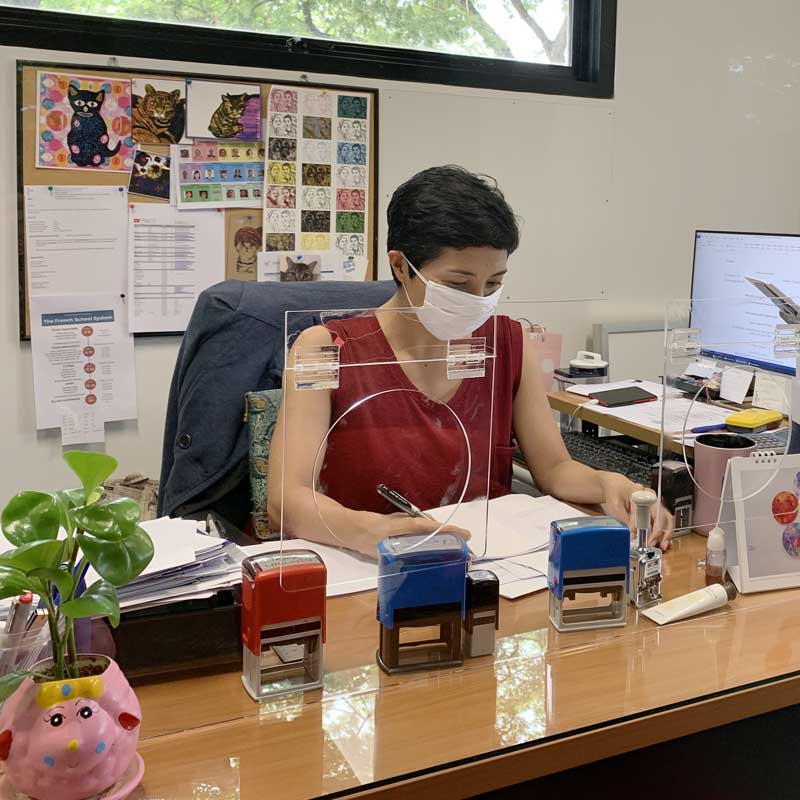 The service is now open at normal operating hours.
Monday – Friday: 8 a.m. – 5 p.m.
Click here to see the conditions.
Bookshop and restaurant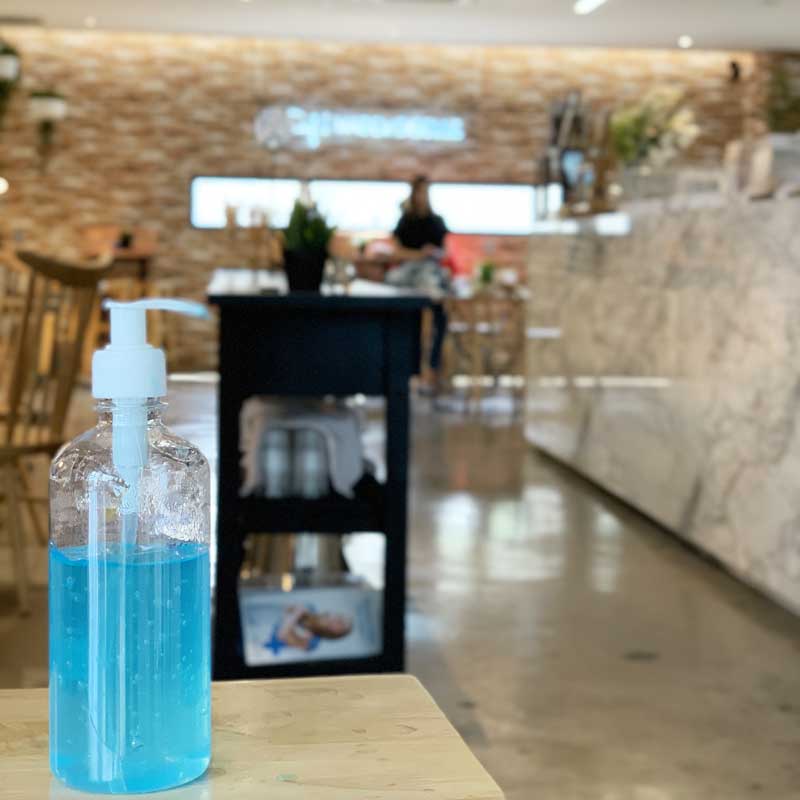 Carnets d'Asie is open from Monday to Saturday, from 9am to 5pm.
Café Mademoiselle is open from Monday to Saturday, from 9am to 3pm.
---