Restrospective Pen-ek Ratanaruang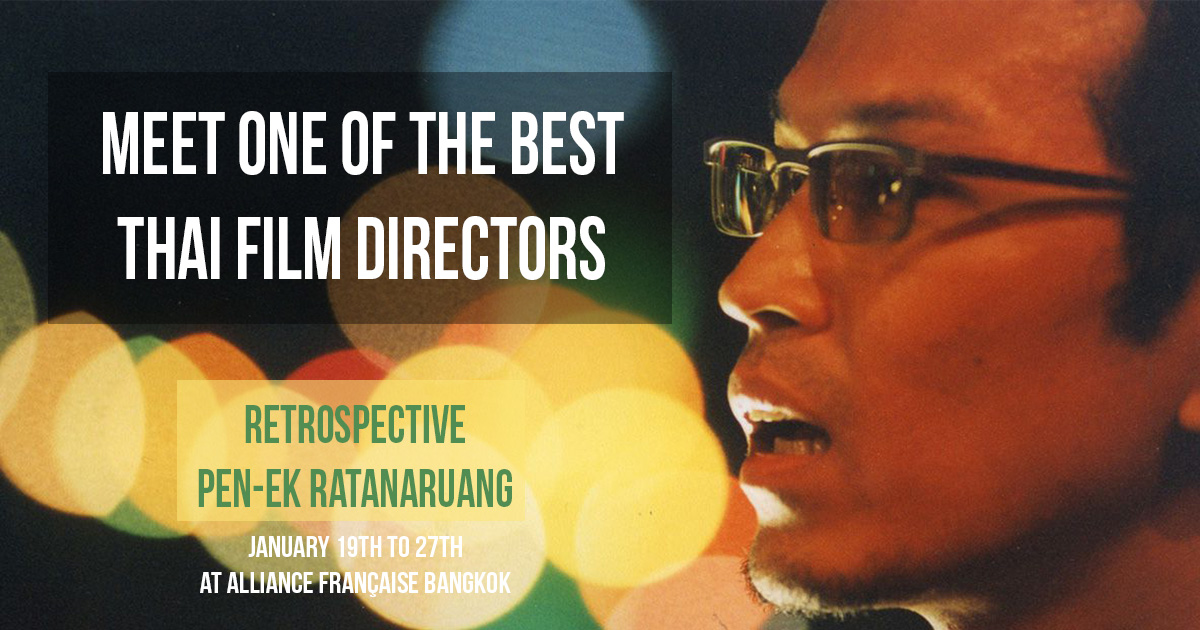 Pen-ek Ratanaruang is to be celebrated this January, with a retrospective of seven of his feature films!
One of the highlights will be the special program"Echoes of French Cinema": the Director will present a French film that inspired him, LE DOULOS by Jean-Pierre Melville, which will be followed by the screening of his own film HEADSHOT.
FILM SCHEDULE
FRIDAY 19 JANUARY
[in the presence of Pen-ek Ratanaruang]
7:00 pm – Mon-rak Transistor
3:00 pm – Fun Bar Karaoke
6:00 pm – A Funny Story about 6 and 9
SATURDAY 27 JANUARY

[in the presence of Pen-ek Ratanaruang]
3:00 pm – Le Doulos (Dir. Jean-Pierre Melville; selected by Pen-ek Ratanaruang)
---
Who is Pen-ek Ratanaruang ?
Pen-ek Ratanaruang was born in Bangkok in 1962. He made his debut as a feature film director in 1997 with FUN BAR KARAOKE. Since then he has been recognized as a major pioneer in the Thai New Wave cinema of the late 90s/early 2000s.
He has directed 9 feature films, all of which have gone to Berlin, Cannes or Venice film festivals and which are distributed worldwide. Four of his films – 6IXTYNIN9, MON-RAK TRANSISTOR, LAST LIFE IN THE UNIVERSE and HEADSHOT – were Thailand's official submissions to the Best Foreign Language Oscar category. 
He was given the Silpathorn Award in film in 2004 and decorated with the rank of Chevalier in the Ordre des Arts et des Lettres by the French Government in 2013.