Results of International Photography Competition 2015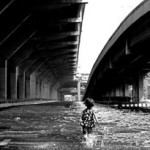 Congratulations to Mister Pornchai Kittiwongsakul who represented Thailand at the international photography competition organized by the Alliance Française Foundation!
The jury committee set up by Alliance Française Bangkok and made of photography and culture professionals selected Mister Pornchai Kittiwongsakul who took part in the international photo competition organized by the Fondation Alliance Française in Paris.
The international competition's grand prize winner and the 19 finalists will exhibit their photos at the French capital. The international competition's grand prize winner will win a trip and a one-week stay in Paris.
Panel of judges:
Myrtille Tibayrenc: website
Marine Ilharragorry: website
Manit Sriwanichpoom: website
Tacha Ratanasakdi: website
Jean-Sebastien Faure: website
Congratulations to the winner, and thank you all !