Results of the "Plume d'Or" 2017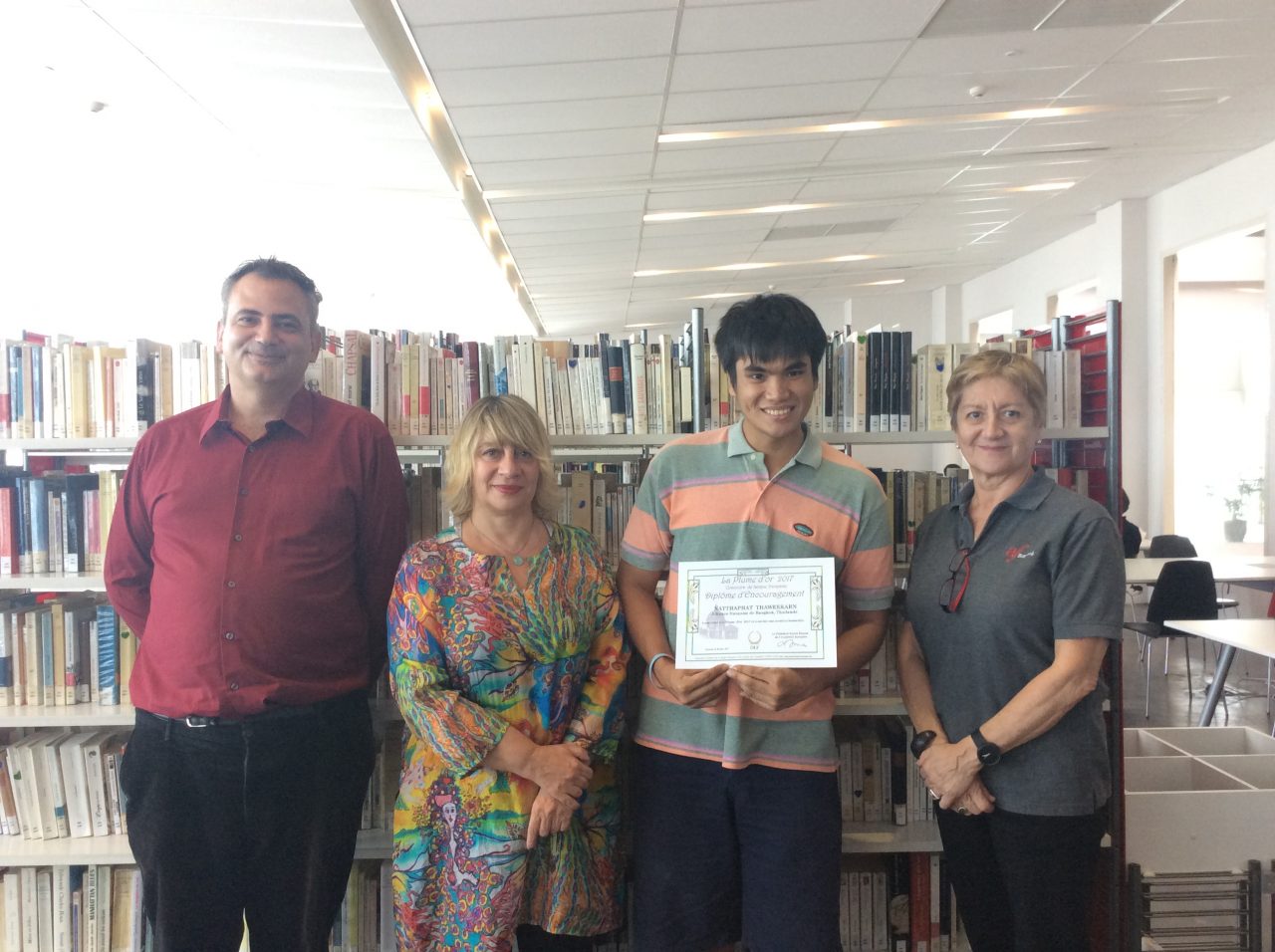 ? ? Congratulations to Aekachai CHUENCHUWITCH and Natthaphat THAWEEKARN, students of Alliance Française Bangkok who received respectively the 46th Prize Winner and Honorable Mention Award at the "Plume d'Or" 2017! ???
La Plume d'Or ?️? is an international competition for French students (A2 minimum) of the Alliances Françaises (more than 800 Alliances Françaises throughout the world). The competition is organized by the French Language Defense Association, under the patronage of the French Ministry of Culture and Communication, and Jacky Deromedi, a senator representing French people living outside France.