Results of the Plume d'Or 2021 contest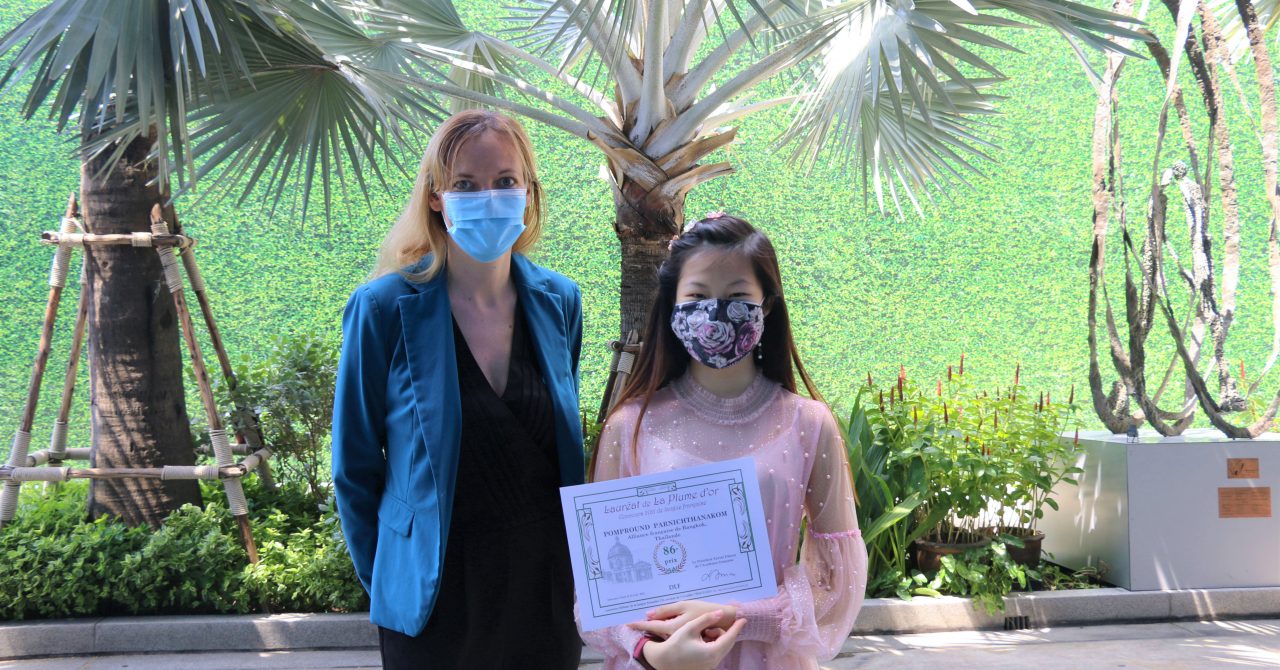 Congratulations to our students!
The Plume d'Or contest has been offered since 2000 by the "Défense de la langue française" association to students and takes place in more than 800 Alliances Françaises worldwide. It is sponsored by the French Senate and supported by the Secretariat for the Francophonie and the Fondation des Alliance Françaises.
Among our 8 candidates, three of our B2 level students have been rewarded by the jury.
Pornpround PARNICHTHANAKOM (laureate – 86th place)
Alongkot MAIDUANG (jury's encouragement)
Nichakul PUNNAHITANON (jury's encouragement)
Bravo! Congratulations to our three winners and to all the candidates for their efforts and participation.
We are delighted to see that you are that passionate about the French language.
Continue or begin learning French with Alliance Française Bangkok, and you too, try to win a trip to Paris!