Sport & Tradition by the AFP (Agence France-Presse)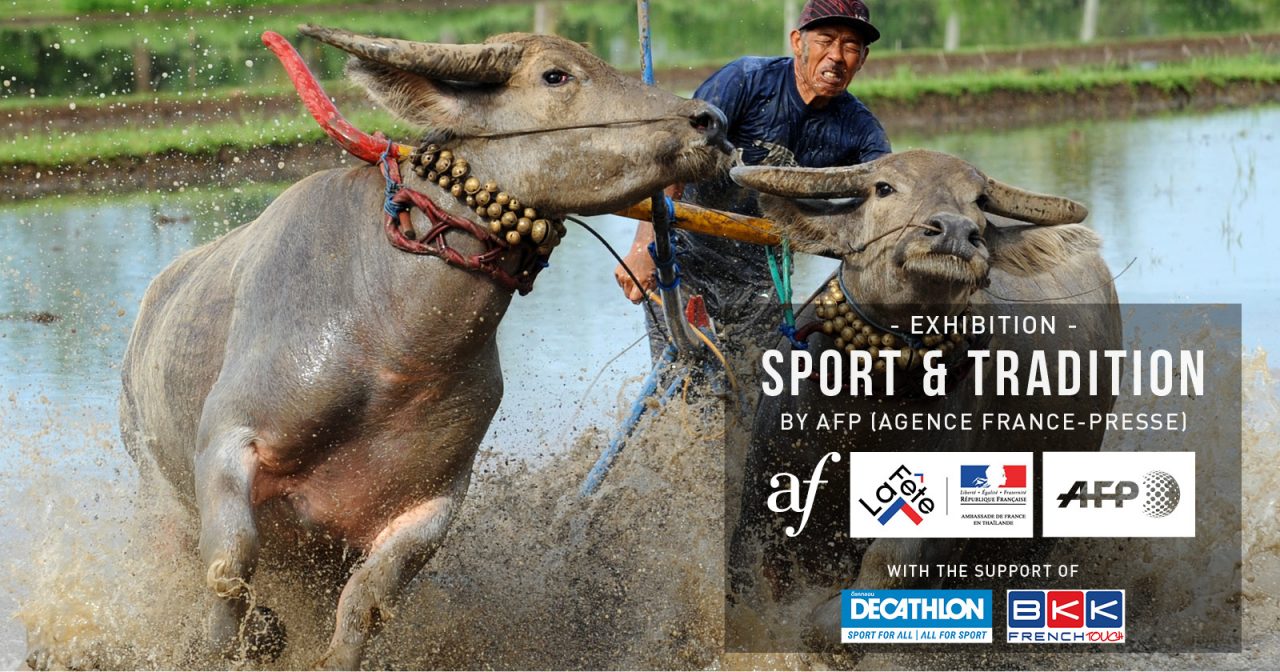 The AFP, Alliance Française Bangkok and the French Embassy to Thailand have the pleasure to present you the photo exhibition Sport & Tradition, from May 11 to 31 2018.
This exhibition brings together in one place stunning images taken by AFP photographers around the world: "Kushti" fighters in India and Pakistan, covered from head to toe in dirt, sit alongside water buffalo races in Indonesia inspired by work on the farm.
The work goes beyond big sporting events like the Olympics or the World Cup covered in real time by AFP and brings to life traditional sports or games that have their roots in more recent customs.
We invite you to discover this unusual exhibition which will transport you beyond borders.
Below you'll find some photos of the opening and of "Shooting the stars": how technology is revolutionizing sports photography, a talk by par Jewel Samad at our Media Library.