Teaching kids how to code, AF Bangkok's new course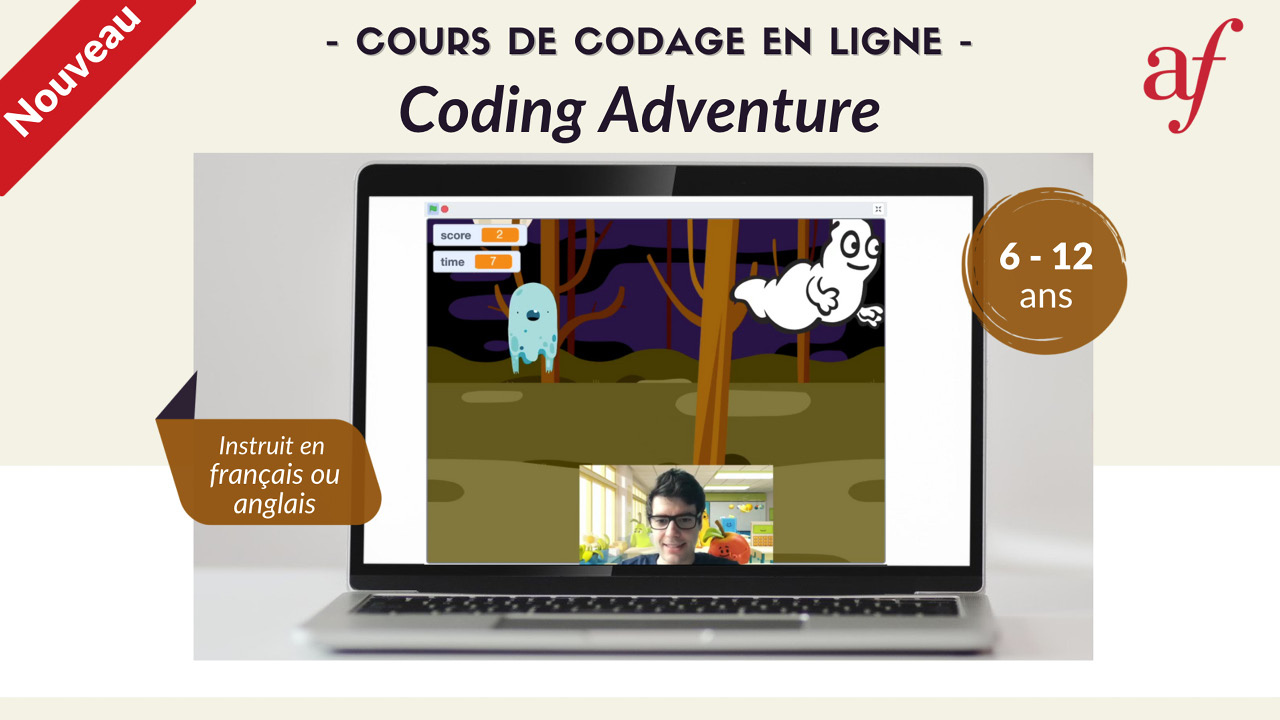 Do you want your child to develop new skills that will be useful to progress in academic and social areas? Check out our new coding courses for kids!
Today, computer programming courses for kids are all very trendy. They are becoming increasingly popular, both in France and abroad, with young people and their parents. It is easy to understand why, not only is this activity recreational but it is also beneficial for their development.
Teaching your children to code is a way for them to develop many skills: logic, the ability to synthesize, rigor or creativity.
Learning computer programming is like learning a foreign language: the younger the better. That's why Alliance Française Bangkok launches its new coding courses accessible to children from 6 to 12 years old.
Thanks to the Scratch learning platform and programming language, specially designed for children by MIT, the concepts of coding become accessible to the youngest. Children will discover Scratch's intuitive learning environment, friendly little characters and colorful animations that help illustrate difficult concepts and open the door to the wonderful world of coding.
Your kids can learn to code, while having fun!
With Scratch, no prerequisite knowledge is required. They will be able to quickly create fun games by dragging and dropping blocks of code that will help them better understand the internal logic and structure of programming.
At the end of each class they will have produced a game that they will be proud to show you and play with you as a family.
Our classes are taught by Sébastien Ferrand, our chess teacher for kids, teens and adults, who has many other strings to his bow.
Sébastien is a certified computer developer with a strong background in working with young people, he will captivate your child and pass on his passion and knowledge of coding.
What if your child was a little computer genius in the making, or maybe the next Bill Gates? To find out, put your child's foot in the door!
In order to guarantee a good quality of online teaching, seats are limited, so don't miss the opportunity to have your child discover our new coding course, "Coding Adventure", register him/her now!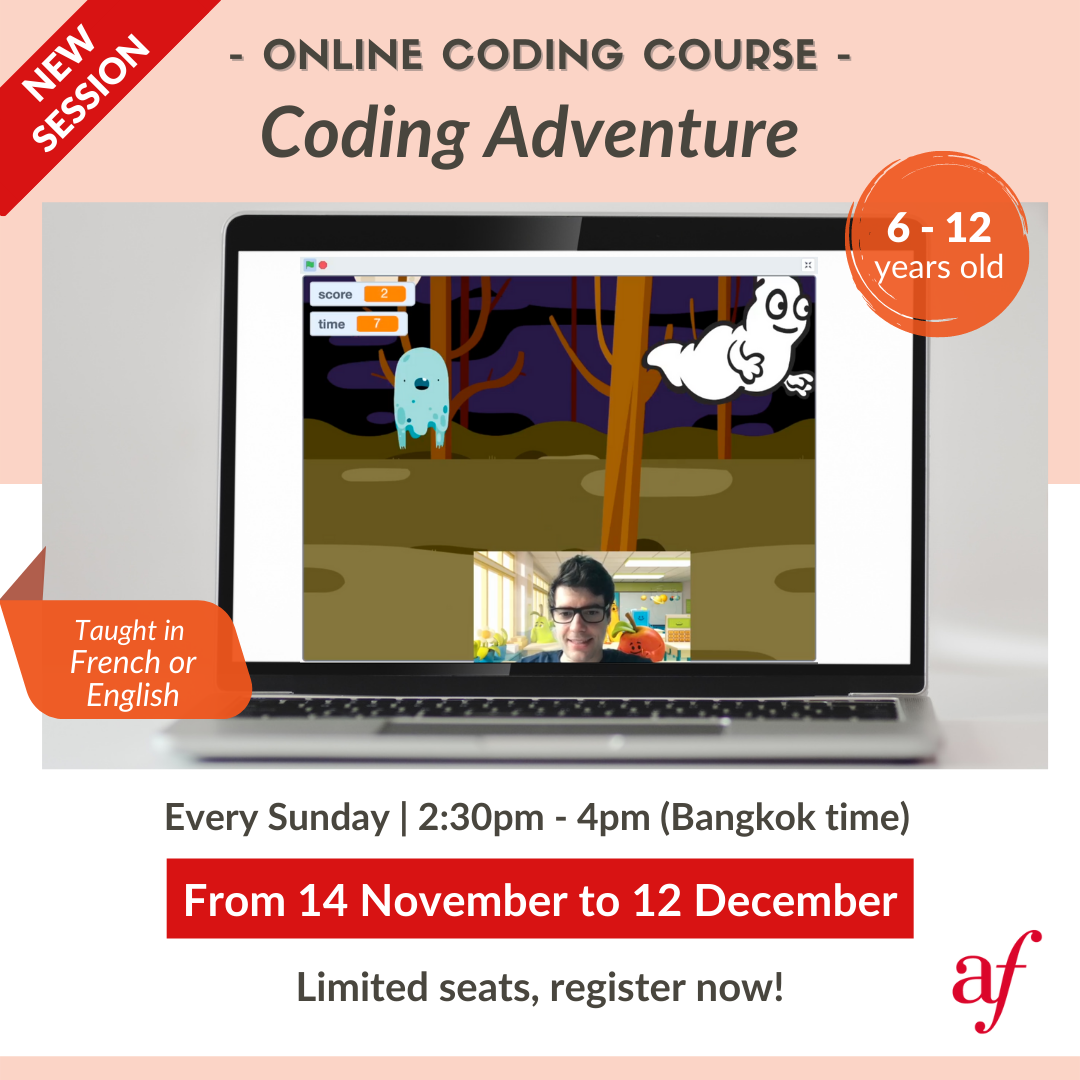 Interactive online courses taught in French or English
No pre-requisites required
For children from 6 to 12 years old
Every Sunday, from 2:30 to 4 pm (Bangkok time)
6 one-hour and half classes during 4 weeks
Price: 1990 THB/person (less than 332 THB per class only!)
Contact
Email : arts@afthailande.org

Tel : 02 670 42 31