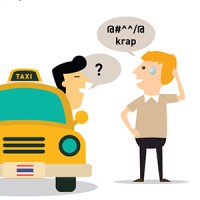 Thai courses – 2 hours per week.
---
2 days a week (Wednesday & Friday or Tuesday & Thursday), from 12:15pm to 1:15pm
---
If you want to learn everyday Thai while discovering Thai culture, this class ideally meets your needs. This class gives you the necessary tools to start communicating immediately:
Thai introduction and conversation: provided by a Thai teacher (speaking English) graduate in Thai language. (A1.1)
Thai for beginners with basic knowledge : taught by a French-speaking professor with a degree from INALCO. (A1.2)
Thai Private classes
---
Private classes, alone or in a small group, are the ideal solution to ensure personalized learning, at your own pace and according to your availability.