The amazing Afro-Brazilian drums are back!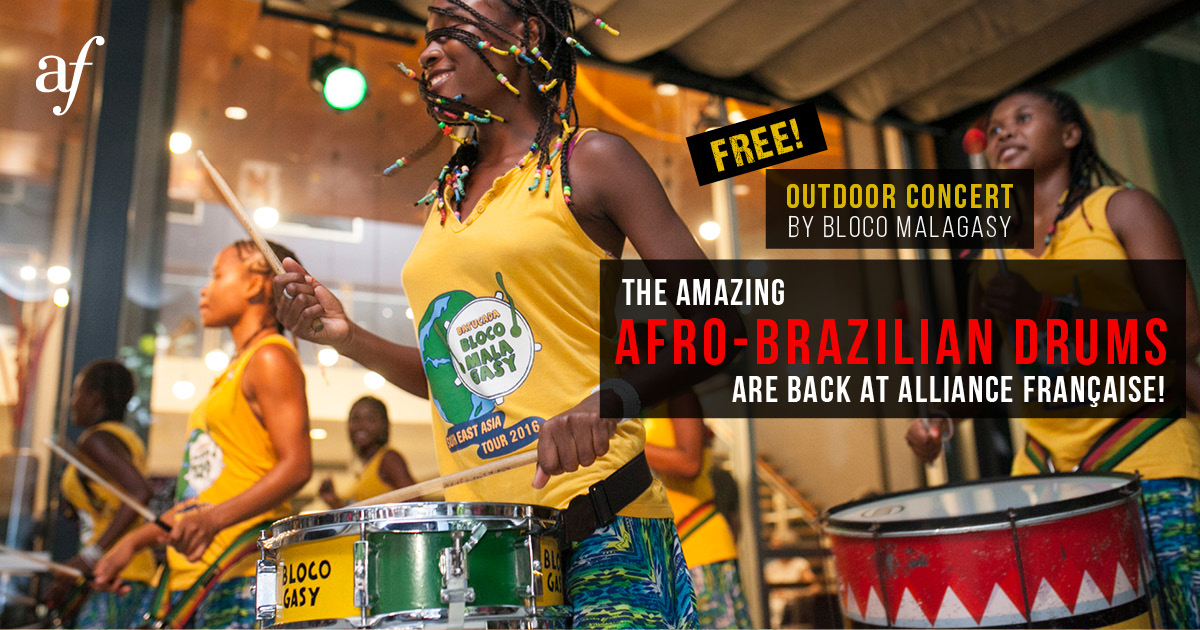 The amazing Afro-Brazilian drums will rock Alliance Française Bangkok once again! Free concert on February 22nd.
Every time they come, the Bloco Malagasy girls spellbind the audience through the powerful sound and rythm of their drums!

The story of an extraodinary band
This is the story of a group of young girls from the poorest neighbourhoods of Tulear, a city in the South of Madagascar, who were taking French courses with volonteers from the NGO Bel Avenir.
From this meeting, Bloco Malagasy was founded in 2008, a girls band of batucada (afro-brazilian drums).
Bel Avenir is a Malagasy non-governmental organization working in the south of Madagascar offering social projects that focus on education as a driver of development. The NGO is a member of the international solidarity network "Eau de Coco", active in 9 countries and targets the rights of children and marginalized people.
Today Bloco Malagasy, unites over 100 girls from 6 to 25 years old. Through their drums, the Bloco Malagasy girls promote women's empowerment across the world. They raise awareness on the importance of women and gender equality for economic and social development and aim for a more equitable world.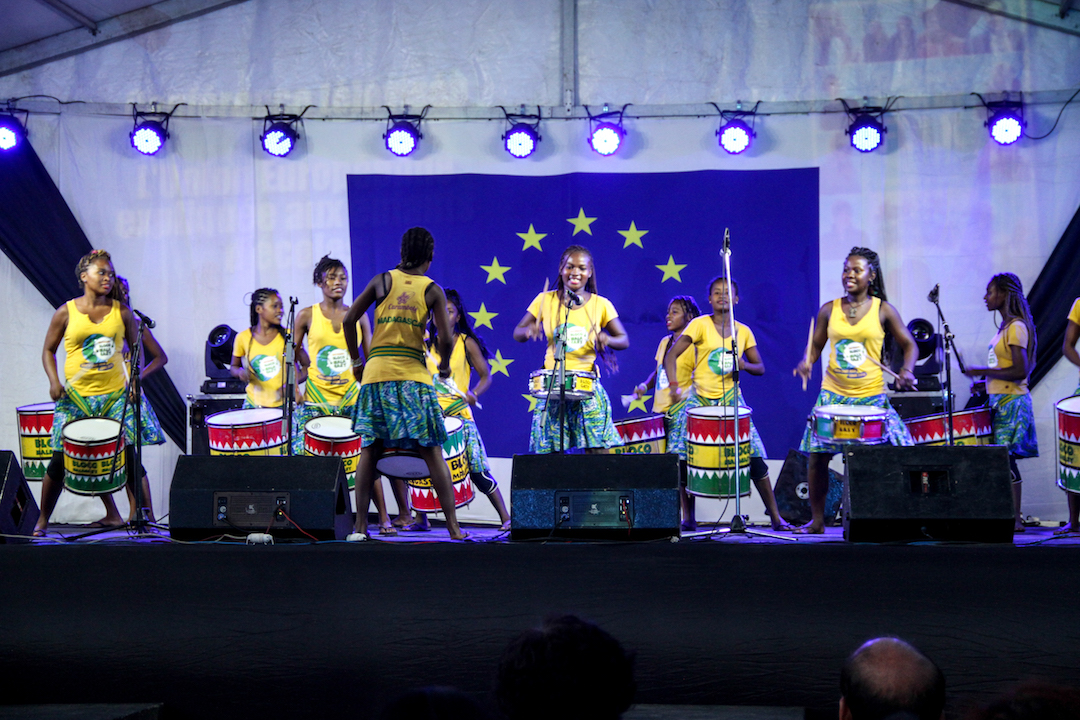 Bloco Malgasy have played in numerous carnivals, parades and stages accross the world. Its stunning performances have brought the band an international fame.
A few highlights:
2011 – First international tour to promote children's rights.
2012 – Meeting with the famous drummer Nacho Martin.
2013 – Big international tour in Cambodia and Madagascar.
2014 – International tour in Thailand, Cambodia and Brazil to promote the defense of human rights. [Click here to see their performance at AF in 2014]
2014 – Performance for the kick off of the football World Cup in Brazil.
2015 – Performance in South Africa for the development of a responsible tourism.
2016 – South-East Asia Tour, includind Thailand. [Click here to see their performance at AF in 2016]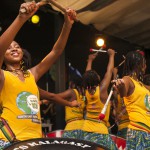 And in 2018, we have the pleasure to host Bloco Malagasy again for a unique outdoor concert.
Thursday February 22nd at 6.30pm
Free upon reservation.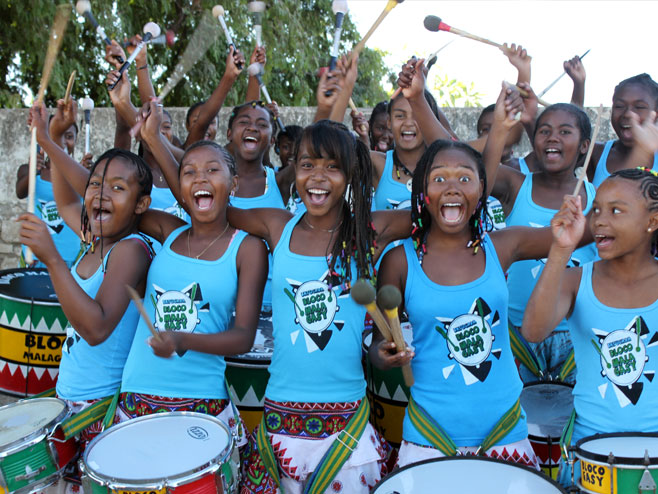 Sources: