The European Languages Café – March 2018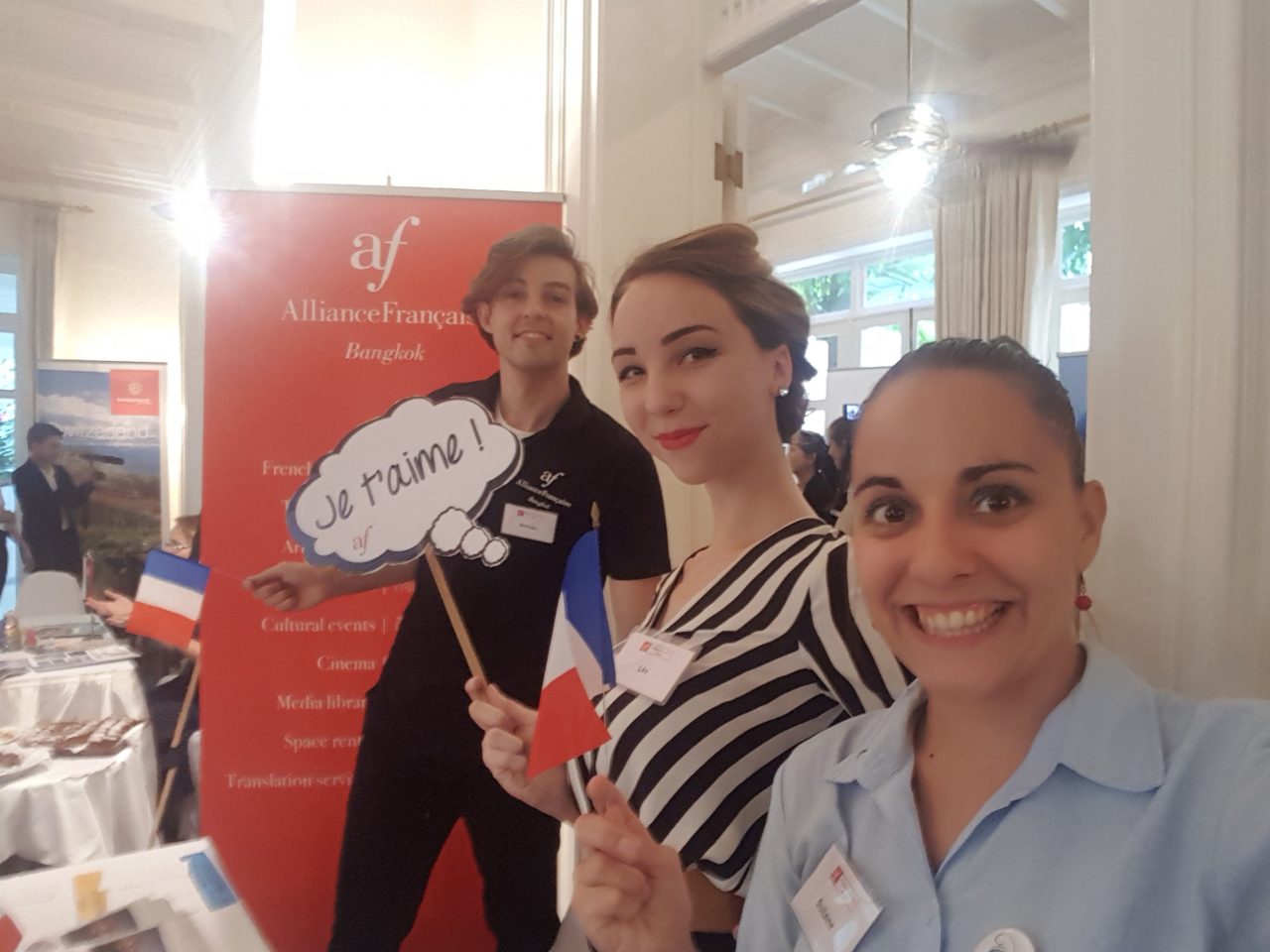 Our professors Guilaine, Léa and Mathieu had a lot of fun playing with the students!
This edition of the European Languages Café took place on the 28th of March at the Residence of the Belgian Ambassador.
About the event:
"The European Languages Café is back! Sip your coffee while practicing your European language skill or learning European cultures with young Europeans at our upcoming activity!
To promote language diversity and plurilingualism, the Embassy of Belgium to Thailand, together with European Embassies and cultural institutes in Thailand invite Thai students and those interested in European languages and culture to join the European Languages Café on Wednesday 28 March 2018 from 16.00 to 18.30h at the residence of the Belgian Ambassador. At the event, you will have a chance to meet native speakers from 14 European countries (Belgium, Denmark, Finland, France, Germany, Hungary, Italy, the Netherlands, Poland, Portugal, Slovak Republic, Spain, Sweden and Switzerland) with whom you can practice and learn European languages, or simply exchange your cultural interests."
Embassy of the Kingdom of Belgium in Thailand
SEE PHOTO GALLERY
Wish to learn French in a fun atmosphere with our friendly professors?
LEARN FRENCH THE EASY AND FUN WAY!