THE FRANCOPHONIE MONTH IN THAILAND – 2020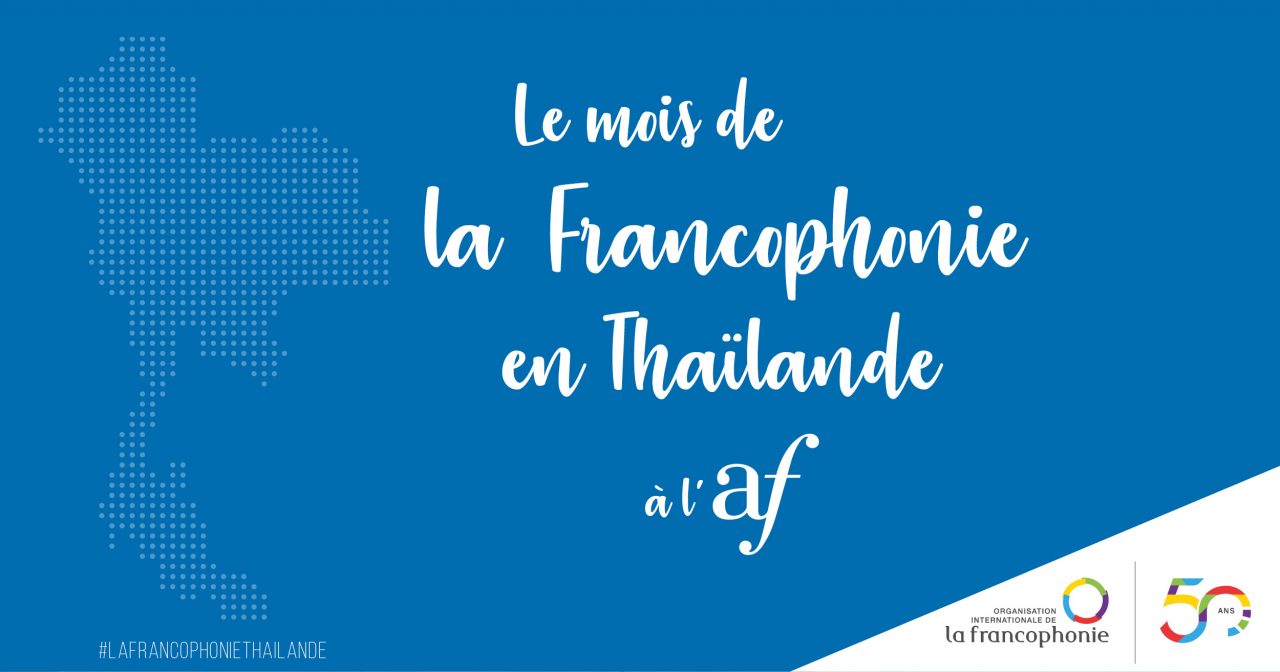 The Francophonie Month is back again this year, at Alliance Française de Bangkok!
The month of March will be filled with many cultural events and activities.
Check out this year's program.
The Francophonie month in Thailand
Organized every year in March, the Francophonie month takes place all around the world and aims to promote the French language in a culturally diverse context, and to strengthen the cooperation between the member states of the International Organization of the Francophonie (Organisation Internationale de la Francophonie).
2020 is a special year as the Francophonie celebrates its 50th anniversary. Then, after Belgium in 2019, it is now the turn of Luxembourg to organize the celebration.
In partnership with Alliance Française Bangkok, the Thailand's Ministry of Foreign Affairs, the Thai Association of French Teachers, TV5MONDE and the French International School of Bangkok (Lycée Français International de Bangkok or LFIB), and in collaboration with the Embassies of Belgium, Cambodia, Canada, Egypt, France, Morocco, Mexico, Poland, Romania, Switzerland and Vietnam, the Embassy of Luxembourg in Bangkok is pleased to invite you to celebrate this year's Francophonie month in Thailand.
Throughout the month of March, the aforementioned partners will organize a series of activities including concerts, film screenings, exhibitions and so much more!
And on the 21st of March, the International Francophonie Day, all the partners will meet at Alliance Française Bangkok and will offer you many activities and games.
The French language in Thailand
French is the world's 5th language and in Thailand, it is taught in approximately 210 high schools and more than 30 universities. In addition to hundreds of thousands of speakers, there are now some 40,000 learners in the country.
The Francophonie: what is it ?
The Francophonie is first and foremost about women and men who share French as a common language. The number of French speakers, spread over five continents, is currently estimated at 300 million.
However, the Francophonie is also an institution whose mission revolves around the promotion of the French language and cultural and linguistic diversity, the promotion of peace, democracy and human rights: the International Organization of the Francophonie (Organisation Internationale de la Francophonie).
The Francophonie Month 2020 – program
—
Follow the events of the Francophonie Month in Thailand using the Hashtag #LaFrancophonieThailande on Facebook, Twitter and Instagram!
—
Useful links
Organisation internationale de la Francophonie – website
Official press release of the Embassy of Luxembourg in Bankgkok
—
La Fête de la Francophonie 2019