Alliance Française Bangkok has put in place an online courses solution comprizing two elements:
One part for the pedagogical resources (Apolearn)
A visio conference tool (Zoom)
This solution is very easy to use as you will see in this tutorial and mimics as much as possible the experience in a real classroom. It is already used by many Alliances Françaises in the world.
You will find below, the information to access your online classes and also a FAQ with our recommendations to take full advantage of your virtual classroom: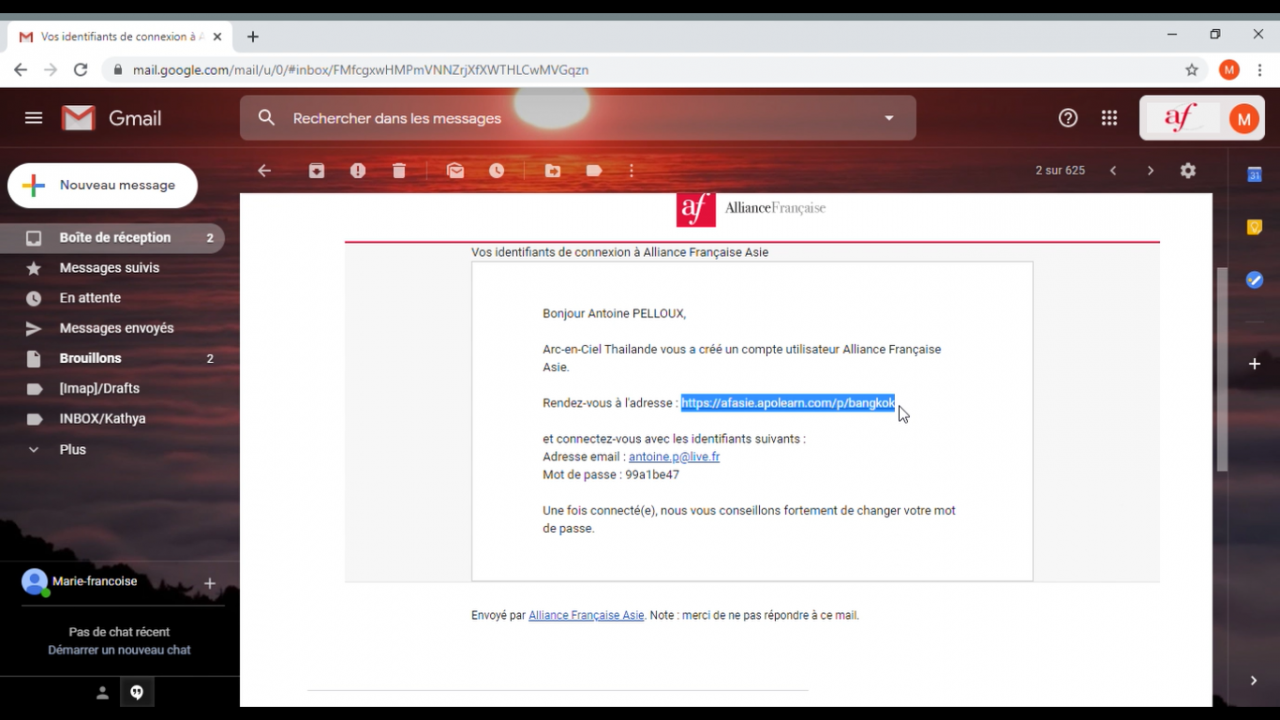 1.
Before the course you will receive an email from Apolearn with your username, password and link to access the Apolearn platform. This email will be sent to the email address that you gave when you registered. Please check your spam folder if you can't find it in your inbox.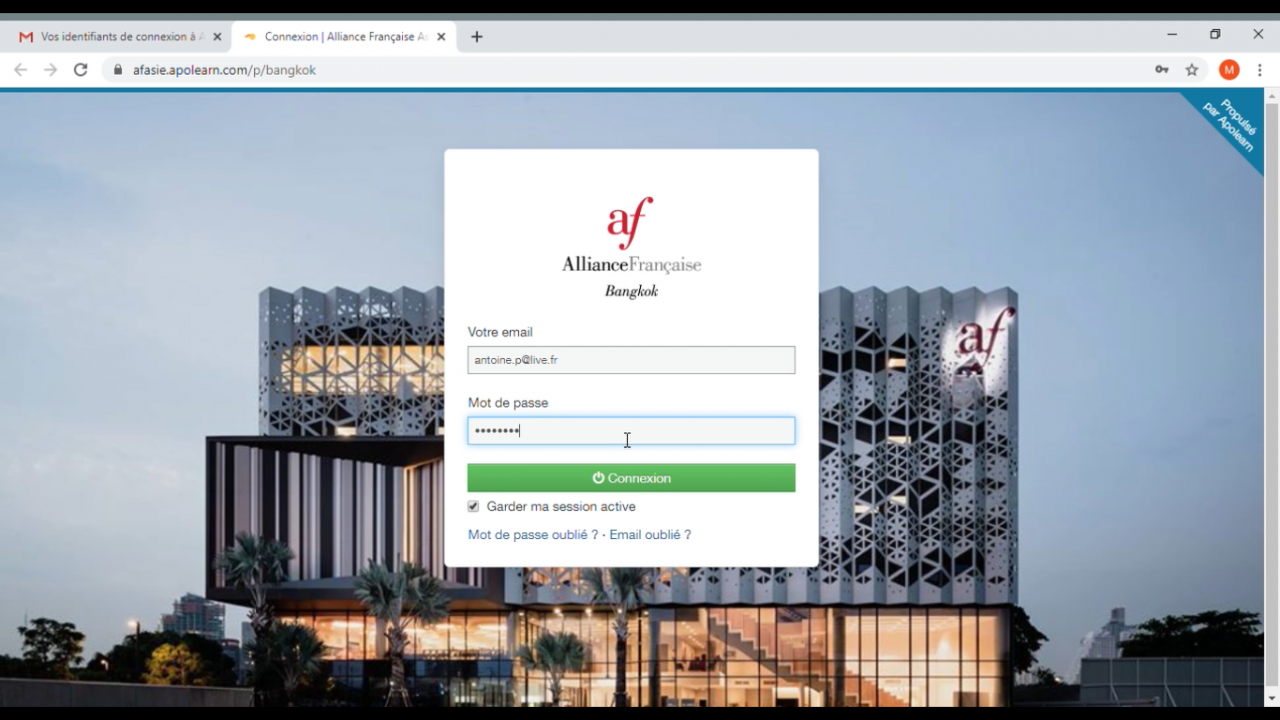 2.
Click on the link and fill your email address and password .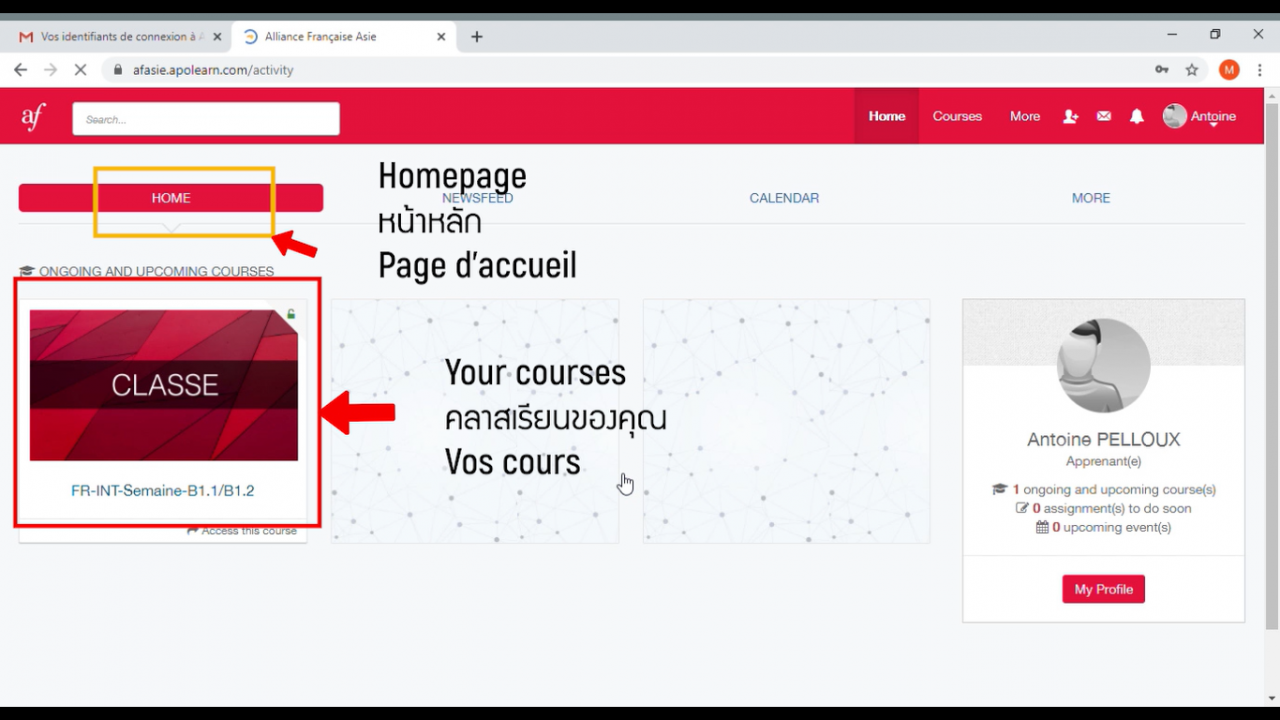 3.
You will land on the main page where you will find the course for which you have registered.
The Apolearn platform is a space for sharing educational resources, exercises, discussion threads, etc. You can also discuss with your teacher.
4.
In order to join the class, click on "With application" below "Join virtual classroom".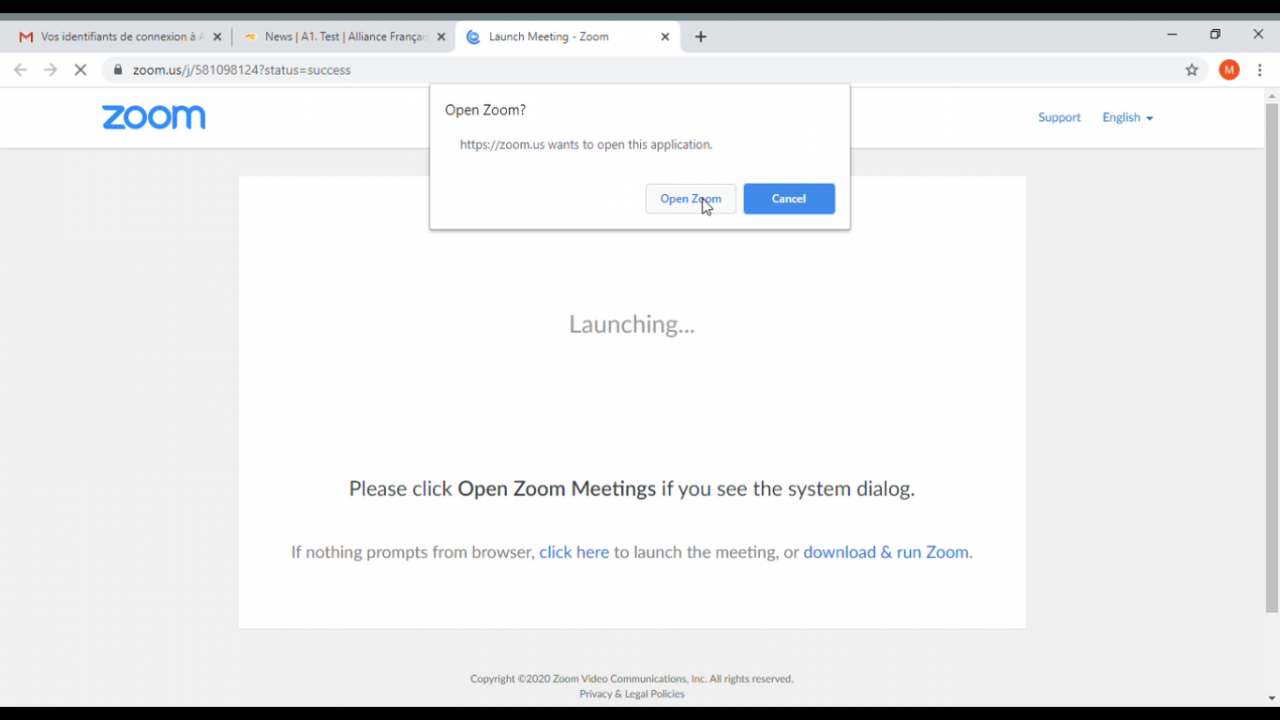 5.
The programme "Zoom" will be launched. Click on "Open Zoom".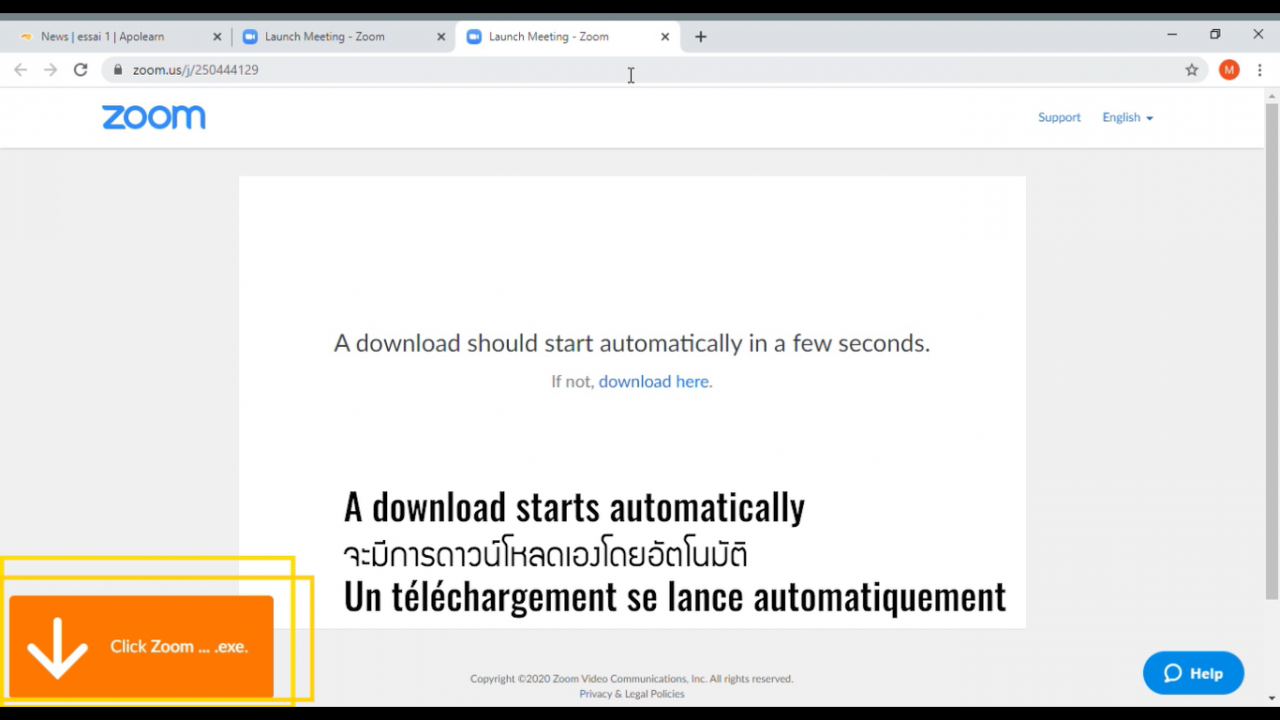 6.
If this is your first time using Zoom on your device, a download will start automatically to install the program. Please allow installation.
Note: once Zoom is installed on your device, the next time you want to access the virtual classroom you will not need to reinstall it, you can access the classroom directly.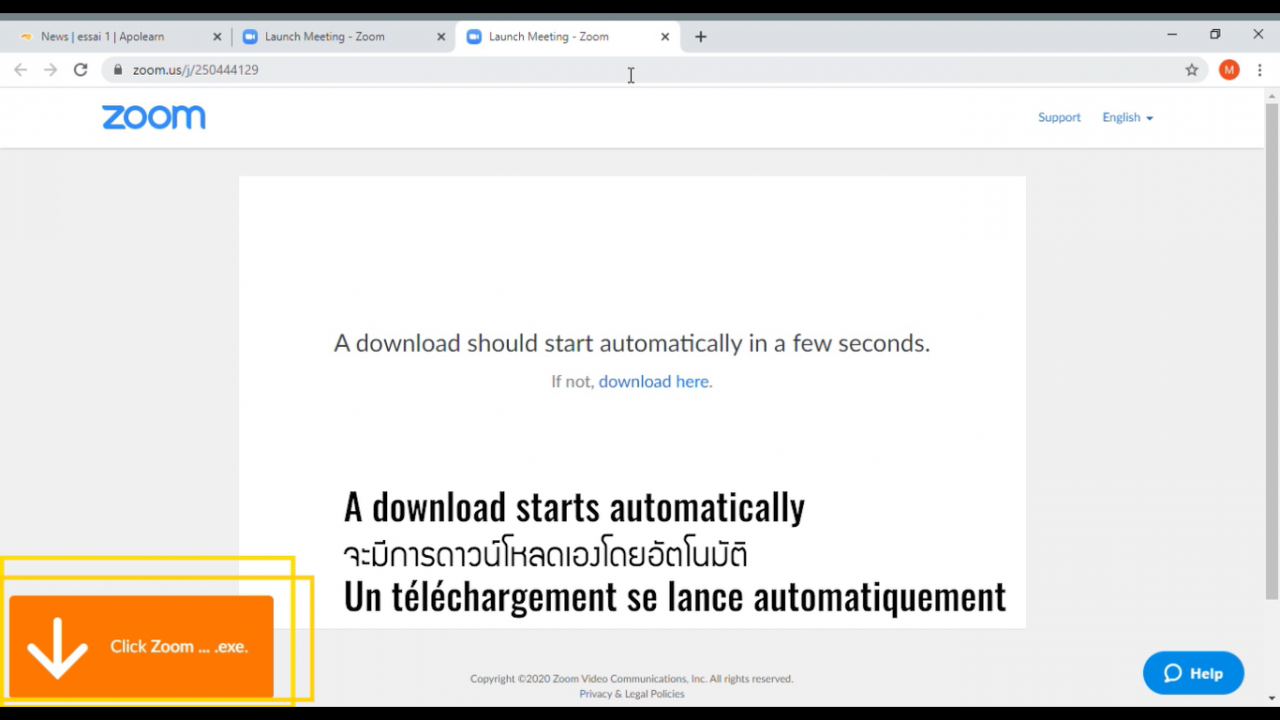 7.
Finally, you will enter the virtual classroom with your teacher and your classmates. Click "Join audio" so your teacher and your classmates can hear you and click "Start Video" to activate your webcam if you want them to see you.
FAQ
a. Check that the email is not in your Junk Mail or Spam box.
b. Make sure that you are checking the right mailbox, the one you provided when you registered. Actually, it happened that students change their email address or gave a secondary email address rather than their main address.
c. If you still cannot find it, please contact the registration department to give your email address again.
Please check that your microphone and headphones are connected and activated, and that you have clicked on "Join audio".
For a fruitful learning experience, it is not necessary to entirely review a course because in your student space on Apolearn you will already have useful educational resources for your training. However, the teacher can decide to record some parts of the lesson if ever he/she considers it is relevant. In this case, the videos will be added to your Apolearn space with the other resources.
You can still join the current class even if the class has already started.