Visit to the media library of Patumwan Demonstration School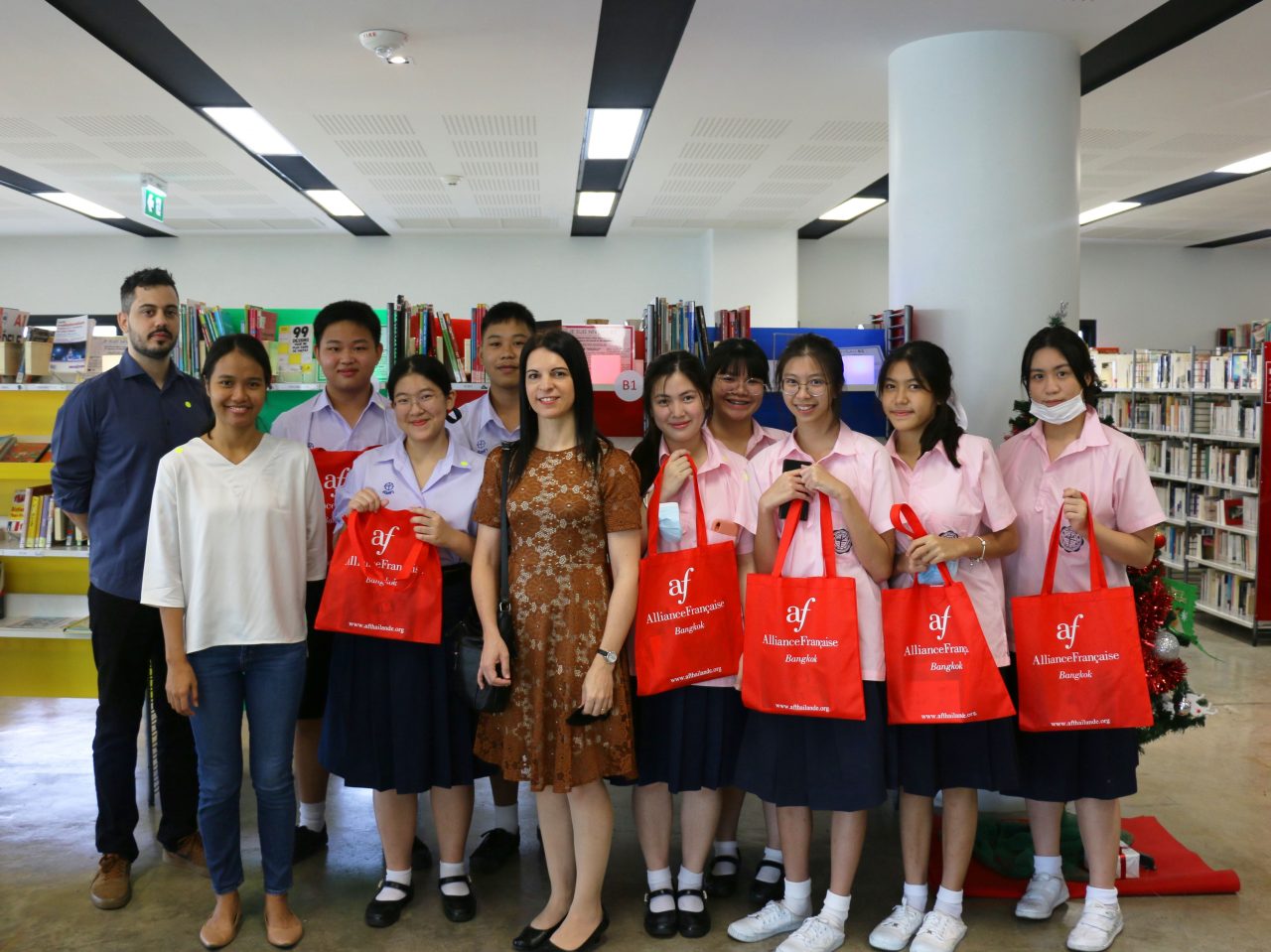 On Thursday, December 3rd, we welcomed 8 students of Patumwan Demonstration School for their Visit to the media library.
The Visits to the media library of Alliance Française aims at encouraging learners in the study of French. Designed for students of Thai and international schools, these visits allow the students to try activities and immerse themselves in a multicultural environment around the French language.
An immersion in the francophone world
After a presentation of the media library and its services, the students played "Discovery Rally". The goal of the game? To find the books hidden in the media library, in teams, using clues.
More than a simple game, this activity gave them the opportunity to explore the media library on their own.
After the rally, they spent a few minutes discussing with Antoine, our media librarian. That was the occasion for these A1 students to practice their French with a native speaker.
After that, the students took part in a learning activity about the French culture, with Léa, one of our teachers. During 1 hour, they tested their French geography, history and language knowledge through different quizzes and games. There's nothing better than learning while having fun!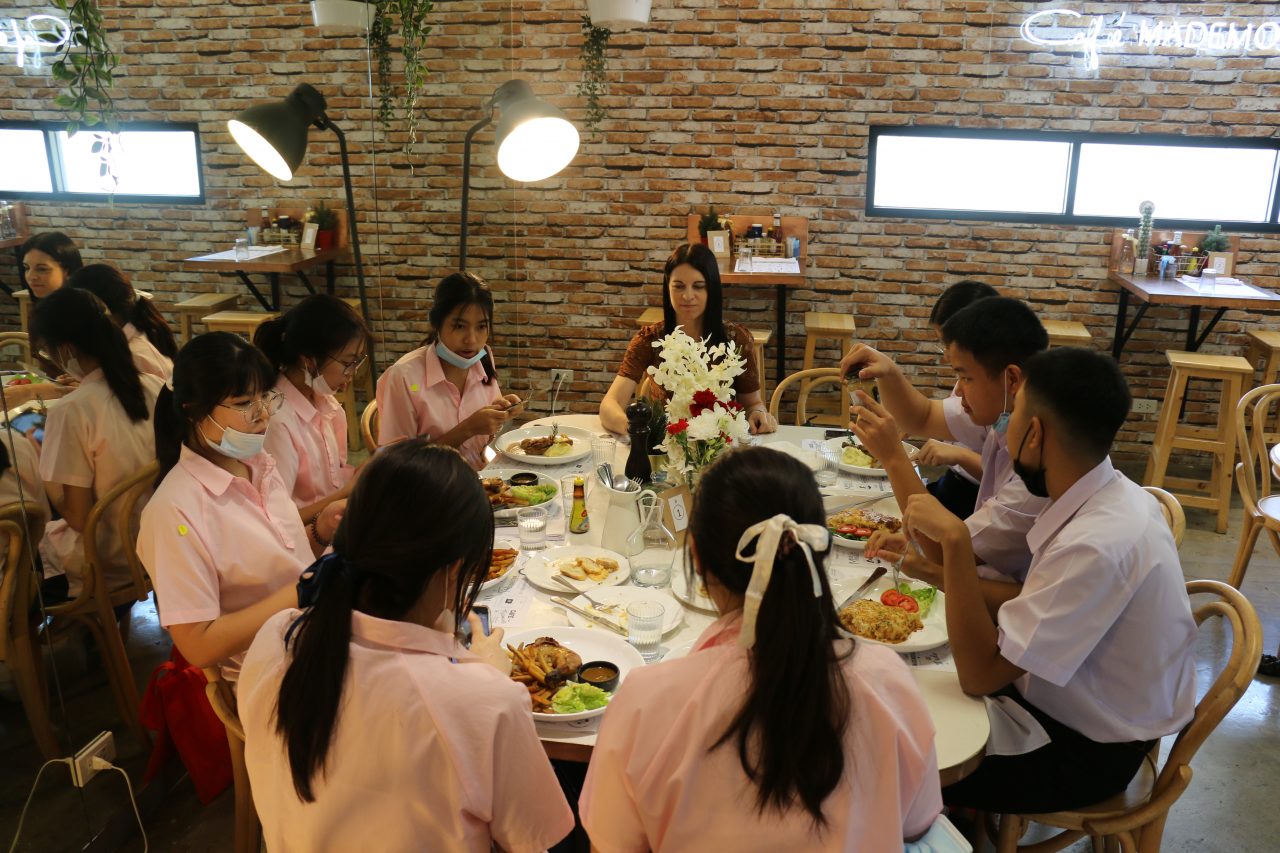 A complete cultural experience
After the geography, the history and the language, here comes the French cuisine!
To complete their cultural experience, the students chose to have lunch at the French restaurant Café Mademoiselle, located at Alliance Française (1st floor).
They enjoyed a variety of Thai and Western dishes and desserts. Including, macarons and madeleines, two famous French pâtisseries.
To end their visit, the students tried out the circus activity. During this 1-hour activity, they stretched their legs and brought out their inner artist, with different exercises.
Thank you for visiting us!
You are interested by the Visits of the media library? Contact us.
Download the flyer
---
Keep yourself up to date with our next events: subscribe to our newsletter and follow us on Facebook and Instagram!