Séjours linguistiques en France
Mise à jour !
En raison de la situation sanitaire actuelle, l'Alliance Française a décidé de suspendre ses séjours linguistiques à Bordeaux jusqu'à nouvel ordre. Merci de votre compréhension.
IL N'Y A PAS DE MEILLEUR ENDROIT POUR APPRENDRE LE FRANÇAIS QU'EN FRANCE !
Vous avez plus de 18 ans et vous souhaitez
apprendre le français ou perfectionner votre niveau,
découvrir la culture et la gastronomie française,
vous faire des amis et profiter d'une ville jeune et dynamique
expérimenter l'art de vivre à la française…
Alors rejoignez notre séjour linguistique à Bordeaux, élue the best city to travel to in 2017 par le Lonely planet.
Le prochain séjour est prévu pour juin ou juillet 2020. Vous pouvez choisir de partir 3 ou 4 semaines.
Tous niveaux acceptés, débutant, intermédiaire ou avancé. Les cours de français intensifs ont lieux à l'Alliance Française de Bordeaux.

Renseignez le formulaire ici pour recevoir plus d'information.
Découvrez pourquoi vous allez adorer Bordeaux dans cette vidéo :
Découvrez les témoignages de nos étudiantes déjà parties :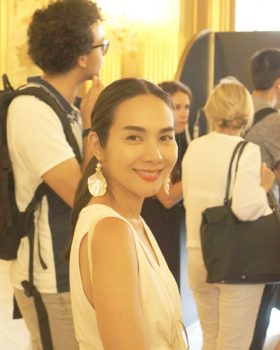 "Not only I had a chance to learn French but I also discovered French culture thanks to my host family."
– Nantaka – MC from Nine Entertain – (Summer course 2018)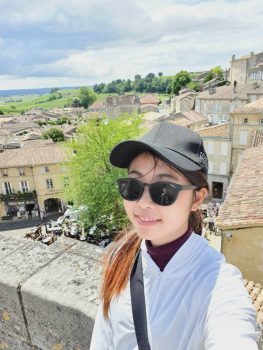 "I was able to learn more about French culture from my host family. But furthermore I discovered many other cultures thanks to students from different countries who were in the same class.
I kept very good memories from this trip."
– Nichanand Chuwithaya – (Summer course 2019)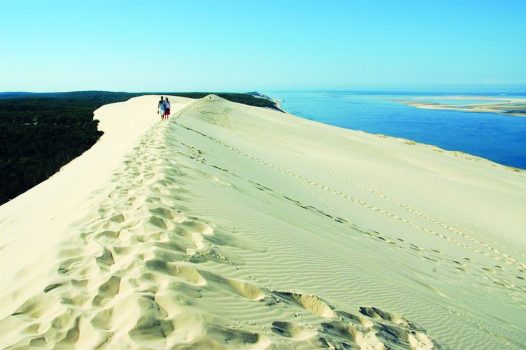 "It is a nice experience. My teacher and host family in Bordeaux are very kind. They help me improve my french skills. Every trip and activity organised by Alliance Française are fun. I meet a lot of international students from many countries. It is a great place to learn French and culture."
– Tapat Manomanmongkol – (Summer course 2019)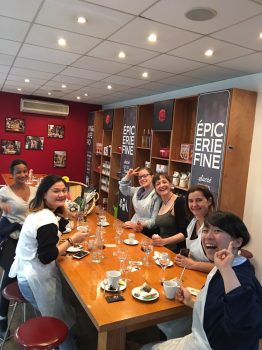 "If I had to discribe my experience in one word, I'd say: magnifique!
It is a good way to learn French being surrounded by French people.
My best souvenir is my very lovely classroom environment.
All the members of my host family were very kind and nice to me, I really love them. What I liked most about them was the food (dinner that they cooked for me), how kind and caring they were to me, and lastly they were very willing to help me improve my French.
What surprised me the most was "l'entree" (starter), at first i thought it was the only dish for dinner and it was only a small bowl of carrot.
The places I liked the most is rue Sainte-Catherine, because I'm obsessed with shopping, and Le Pont de pierre, at night it is very beautiful."
– Mook – (Summer course 2017)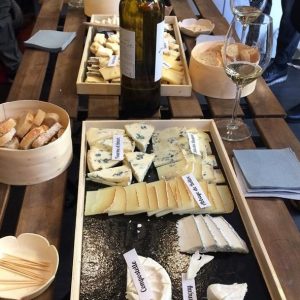 "My best memory is my classmates. They are all awesome and fascinating!
I'm in love with every single place there because of its pulchritude.
One of the activities I enjoyed the most was cheese tasting! I would really love to do it again. »
– Pim – (Summer course 2017)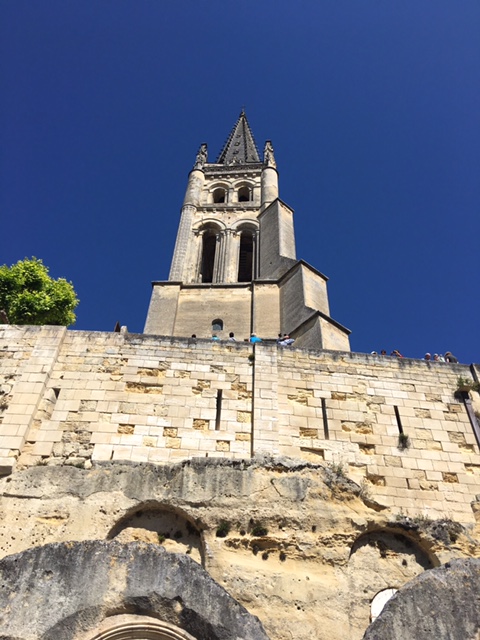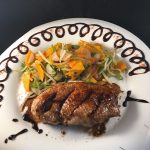 "My best memories are the city of Bordeaux and the traditions of French. And the best dish I ate in France was duck steak. It's awesome!
With my host family (a woman) everything was different and exciting, but we could share and respect each other, and accept the differences. She was very nice and kind. We had cultural exchanges through cuisine and she took me out to the market and Church. The activities were a great bonding experience.
France and Thailand have different cultures but it is a good thing and part of the learning experience.
What surprised me the most about France and French people was when I got lost the young generation of French people took me to an easy way to go home.
The place I liked the most is Saint-Émilion. Its history goes back to prehistoric times and it is a UNESCO world of heritage site, with fascinating Romanesque churches.
The Roman planted vineyard in what was to become Saint-Émilion as early as the 2nd century. In the 4th century, the Latin poet Ausonius lauded the fruit of the bountiful vine.
The advice I would give to the future students who will take a summer course in France like me is that gifts are awesome and great icebreakers. If you want to share with your host you should be a communicating, open minded and mature person. Respect their schedules and curfews. If you know how to cook, feel free to prepare something from your home and take the cultural exchange to the next level. It's a great social lubricant across cultures. When you're in a foreign country, going to the supermarket activities is a great bonding experience that lets you practice your language skills and helps you get to know a new culture. Try to be on your best behavior and always say please and thank you. Because you do not live in a hotel and your host is not your maid. Be interested in your host family and try to learn about and from them. It's the best way to discover a different culture and practice your vocabulary. Friendships cannot be forced, but hopefully, you and your host family will get along – and stay connected even after you say goodbye."
– Sununta – (Summer course 2017)
L'atelier des Chefs, une des nombreuses activités que vous apprécierez à l'Alliance Française de Bordeaux.
Ci-dessus, quelques une des activités incluses dans le voyage.
C'est maintenant à votre tour d'expérimenter l'art de vivre à la française !
Profitez d'un séjour linguistique de 4 ou 3 semaines en immersion à Bordeaux
et fabriquez les meilleurs souvenirs français de votre vie !