THAI COURSES FOR FRENCH SPEAKERS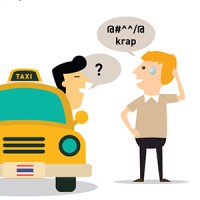 Thai courses for French speakers – 4 hours per week.
---
2 days a week (Tuesday & Thursday OR Wednesday & Friday), from 8.30am to 10.30am
---
If you want to learn everyday Thai while discovering Thai culture, this class ideally meets your needs. This class gives you the necessary tools to start communicating immediately:
2h The basics: provided by a French graduate of INALCO
2h The conversation: provided by a Thai teacher graduate in Thai language.
Thai Private classes for French speakers
---
Private classes, alone or in a small group, are the ideal solution to ensure personalized learning, at your own pace and according to your availability.
Thai conversation workshops for French speakers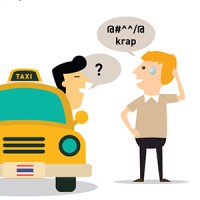 20 hours, Dates and schedules to be confirmed
---
Francophones de Bangkok, vous avez déjà quelques notions de thaï et vous souhaitez communiquer à l'oral dans les situations de la vie de tous les jours ?
Bangkok French speakers, you already have some knowledge of Thai language and you wish to speak Thai in the typical situations of daily life?
This workshop suits you!